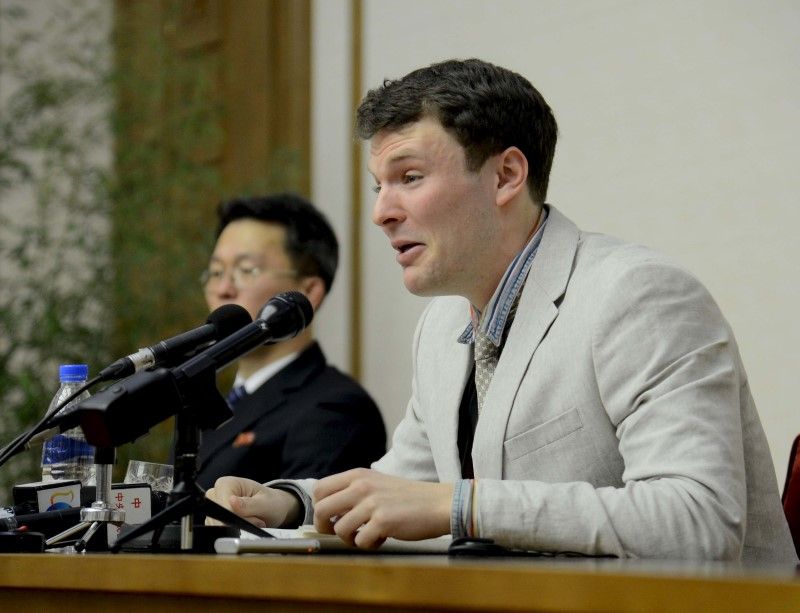 WASHINGTON (Reuters) - A Swedish diplomat acting on behalf of the United States last week visited a U.S. student who has been held by North Korea since early January, the U.S. State Department said on Monday.
According to North Korean official media, Otto Warmbier, a student at the University of Virginia, was detained for trying to steal a propaganda slogan from his Pyongyang hotel and has confessed to "severe crimes" against the state.
State Department spokesman John Kirby told reporters that a representative from the Swedish embassy in Pyongyang, which acts as the "protecting power" representing U.S. interests in North Korea, had visited Warmbier on Wednesday.
"We are in regular, close coordination with the Swedes and I have nothing additional to add," Kirby said.
The United States and North Korea do not have diplomatic relations and are at odds on many issues, including the North's pursuit of nuclear weapons and its proliferation of nuclear and missile technologies.
U.S. and South Korean troops began annual military exercises on Monday to test their readiness against North Korea, which called the drills "nuclear war moves" and threatened to respond with an all-out offensive.