Sweden's Twitter Says Swedish Meatballs Are Actually From Turkey, IKEA Criticized
Swedish meatballs have long been associated with the obvious host country in their namesake, but Sweden shocked social media users and foodies alike this weekend by claiming they're from Turkey.
Sweden's official Twitter account @swedense issued the following meatball bombshell this weekend: "Swedish meatballs are actually based on a recipe King Charles XII brought home from Turkey in the early 18th century. Let's stick to the facts!" In addition to the culinary history lesson, many responders on Twitter began fearing that the Scandinavian chain IKEA may stop serving the dish at stores.
The Anadoly Agency and other Turkish news outlets immediately lauded the announcement as a "confession," noting that King Charles XII of Sweden also brought stuffed cabbage (kåldolmar) and roasted coffee back from Istanbul in the 18th century. Charles reigned from 1697 to 1718 and took refuge in Bender near Moldova in 1713 after losing a military battle against the Russians. Then-Ottoman Sultan Ahmet III purchased several Swedish women and children in custody of the Russians, which prompted good relations between the two countries' leaders, Annie Mattson of Sweden's Uppsala University told BBC News Tuesday.
Turkish meatballs are made with a combination of ground beef and ground lamb, and commonly contain ingredients such as onions, eggs, parsley, panko, bread crumbs and salt seasonings. Classic Swedish meatballs use pork mince as the main meat ingredient.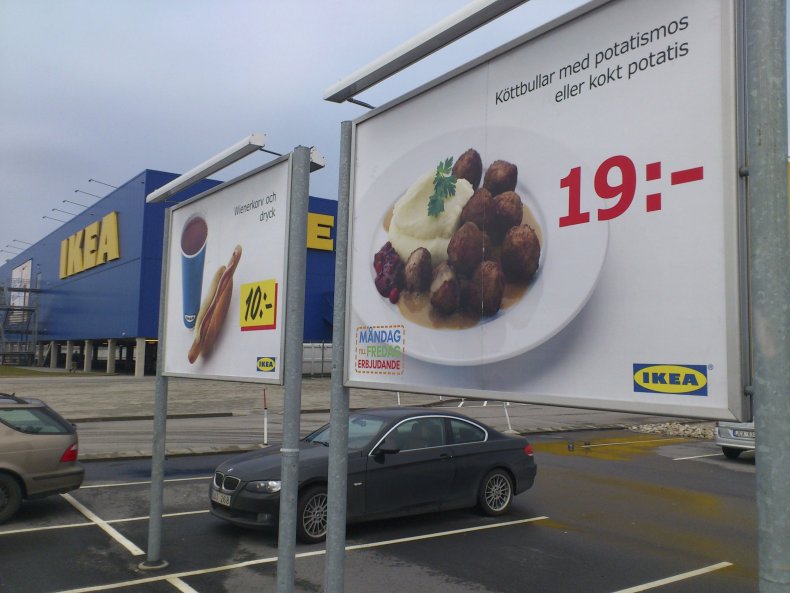 Known as köfte in Turkish, Swedish meatballs (or köttbullar) are a popular delicacy across the country, Turkey's pro-government Daily Sabah news outlet reported. They are also sold at IKEA stores across the globe. The Swedish meatballs dish has been a staple on the IKEA menu since the chain opened in 2005.
"There must have been a reason why the Turkish people embraced something from Sweden so willingly. Ikea equals meatballs for many of us," responded one Twitter user, linking to their Yelp review of the Brooklyn store. "Served on a plate with mashed potatoes and a mouth-watering side of lingonberry sauce, these Swedish meatballs are absolutely delectable."
But Turkish Cooperation and Coordination Agency (TIKA) President Serdar Cam, who parlays between Turkey and foreign countries, criticized IKEA for selling its now-clarified Turkish meatballs. Several photos of Turkish lamps litter the responses to Cam's tweet.
"By selling these meatballs as Swedish meatballs for years in their chain furniture store, they are also saying forget the furniture, I can even sell your meatballs as if they are mine, through my marketing and distribution organization," he tweeted.
Newsweek reached out to IKEA but the company did not immediately respond.