Fearing Russia, Sweden Orders Billion Dollar U.S. Missile System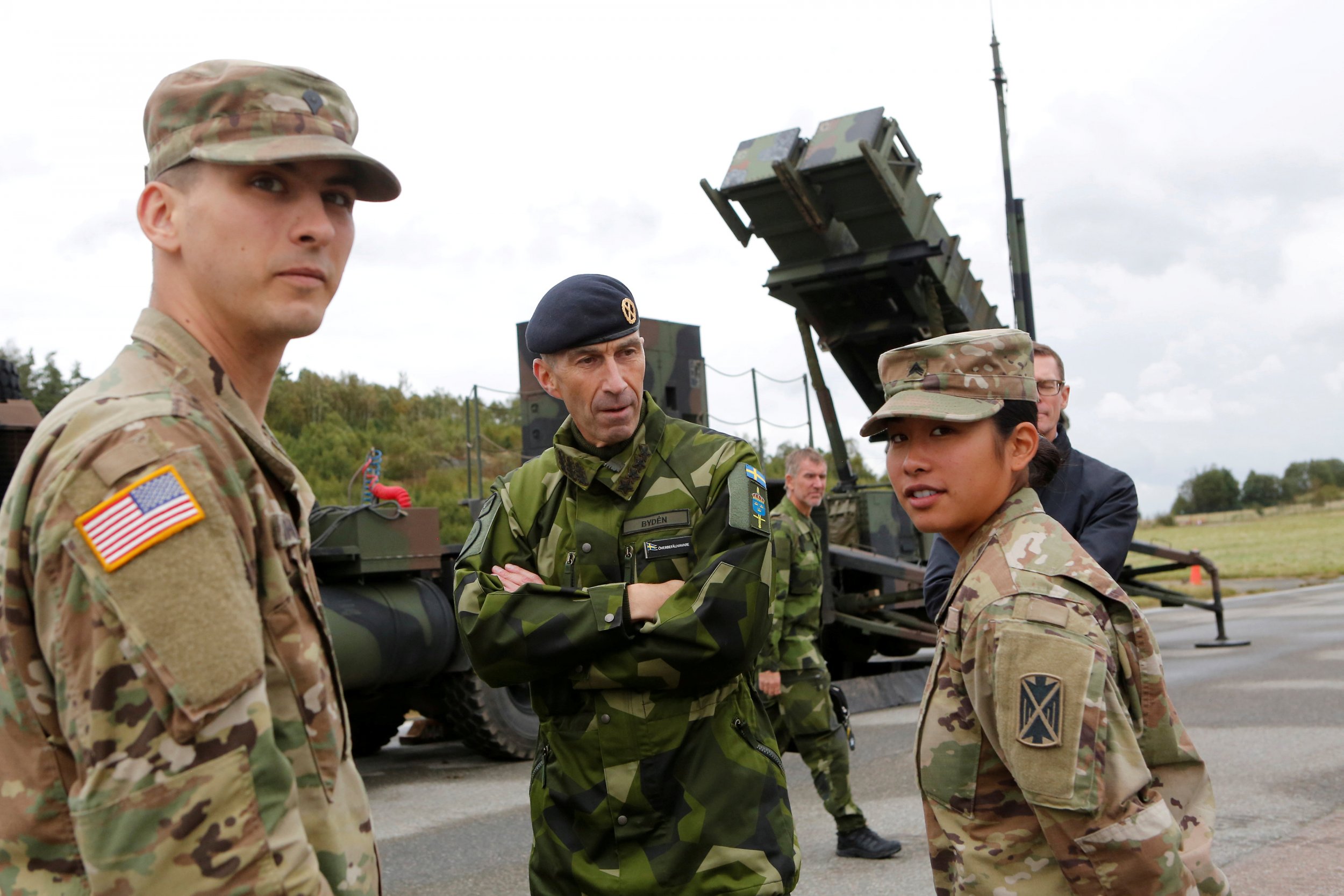 Sweden, one of Europe's few remaining neutral states, will spend $1.3 billion on U.S. missiles to shore up its defenses in the face of Russia's military resurgence.
Stockholm will pay 10 billion krona for the U.S.-made Patriot surface-to-air missile defense system, choosing it ahead of Franco-Italian rival Eurosam's SAMP/T missile system, Sweden's Ministry of Defense announced in a statement this week.
The Swedish armed forces are in a process of reversing a series of military cuts and reintroducing compulsory military service in one of several moves to counter an increasingly boisterous Russian under President Vladimir Putin.
Unlike its neighbors Norway and Finland, Sweden has no land border with Russia but has access to the Baltic Sea, one of the regions where Russian and NATO operate.
Read More: Russia says it has more tanks than anyone in the world. Here is why.
Russia's annexation of Crimea from Ukraine alarmed European states who had until that point not witnessed a country forcibly take another's territory on the continent since the outbreak of World War II. Moscow has upgraded its military presence around Ukraine and near its NATO borders.
In 2013, a Russian military drill appeared to practice a nuclear strike on Sweden and Russian planes had to be escorted from Swedish airspace by Danish jets.
Russian officials have made clear that Moscow's relationship with Stockholm will worsen if Sweden joins U.S.-led alliance NATO. Holding its largest drill in around 30 years, Sweden called in a handful of NATO ally nations this summer, practicing defense against a "larger, sophisticated opponent."
The purchase of the Patriot missiles is something a number of NATO states have considered, with Russian-neighboring Poland announcing in July it will also buy the system. Romania will also purchase Patriot missiles, while Lithuania has asked the U.S. military to deploy some of its own Patriots on Baltic turf. Sweden hopes it will receive its missile system between 2020 and 2025.