Swedish PM Begins Bid for Security Council Seat on U.S. Visit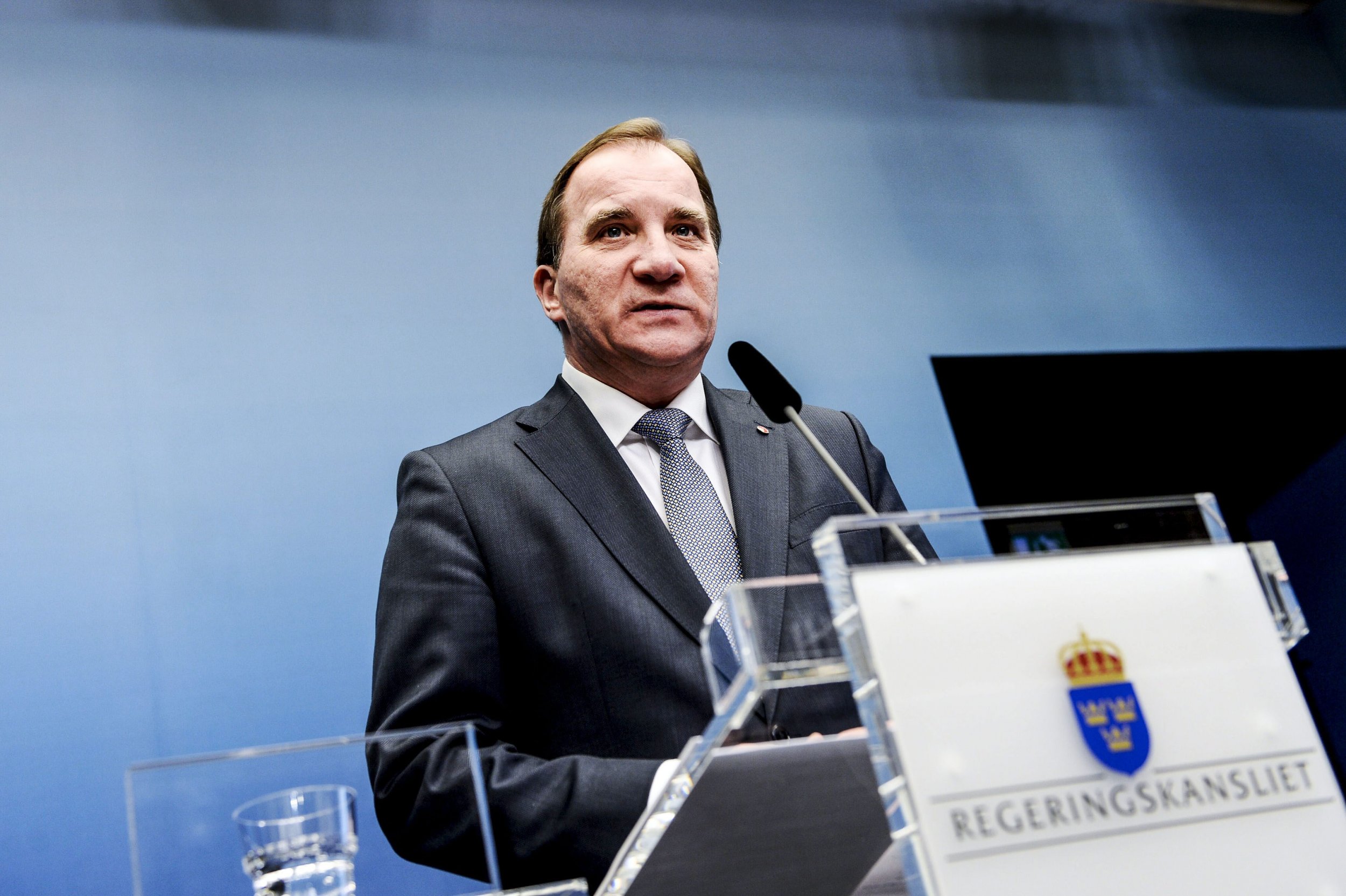 The Swedish prime minister is using a state visit to the U.S. to make the case for his country's application to join the UN Security Council.
Stefan Löfven will meet with the UN deputy secretary-general Jan Eliasson tonight as he seeks to boost Sweden's bid to join the council in the 2017-18 cycle.
Prime minister Löfven today addressed the UN Economic and Social Council on the issue of fair working conditions and will tomorrow meet vice president Joe Biden to discuss the Ukrainian conflict and the radicalisation of young people.
Sweden is competing with Italy and the Netherlands for a seat on the council for a two-year period starting on January 1, 2017. The elections will be held in October next year.
Swedish foreign secretary Hans Dahlgren, a former UN ambassador when Sweden was last represented at the rotational council in 1997-98, said the issue was a priority of the minority government led by Löfven which came to power last September.
"We've been candidates since 2004, but it's never been pushed so hard until the current government took power in the fall," said Dahlgren, who added that Sweden would raise the issue of Syria and further questions about disarmament if it was elected to the council.
According to UN World Bank figures, Sweden spent 1.1% of its GDP on military expenditure in 2013, compared to 1.5% and 1.2% in Italy and the Netherlands respectively. Since 2005, defence spending has fallen by 0.4% in Sweden.
In October, Löfven announced his intention to increase defence spending following the rising tensions in Ukraine and a week-long search for a suspected Russian submarine in Swedish waters which ultimately failed to find anything. At the time, Sweden's military provisions were found to be severely lacking - the Nordic country didn't own any helicopters capable of anti-submarine warfare and some of the boats used in the submarine chase were inflatable.
The UN Security Council is comprised of five permanent members - the UK, France, Russia, China and the U.S. 10 non-permanent members representative of different regions are elected each year for two-year cycles. In the 2016 election, two seats are available for nations representing western Europe. Candidates need to win at least two-thirds of the votes by members of the UN General Assembly to be elected.
The five permanent members wield the power of veto, which allows them to throw out draft resolutions, a situation which Dahlgren said led to intractable problems such as the Israel-Palestine peace process.
"Even the so-called quiet veto is a problem," he said. "For example, everyone knows that the U.S. would veto any resolution regarding the Israel-Palestinian problem. So the subject just never comes up."