Swedish telecommunications company Ericsson may have been complicit in genocide for allegedly making payments and "bribes" to the so-called Islamic State of Iraq and Syria (ISIS) in Iraq, at a time when the terror group controlled large swaths of land. Victims who suffered at the hands of ISIS should be compensated by the multinational networking corporation, which has $25 billion in net sales so far this year.
A 2019 internal probe by Ericsson found that payments were made in 2018 to ISIS.
"The investigating team identified payments to intermediaries and the use of alternate transport routes in connection with circumventing Iraqi Customs, at a time when terrorist organizations, including ISIS, controlled some transport routes," the company stated.
Börje Ekholm, Ericsson's chief executive, reiterated the point that the company may have paid money to terror organization like ISIS while operating in Iraq.
Material and financial support to terrorist groups is illegal. Ericsson's advisory board should know that. If payments were made to terrorists as early as 2018, at a time when many knew ISIS had committed crimes against humanity and genocide, then Ericsson should be held accountable.
This is not the first time Ericsson has been under scrutiny.
In December 2019, the same year the company investigated its finances in Iraq, it agreed to dish out more than $1 billion to resolve U.S. investigations concerning payment violations in countries like China, Indonesia, Vietnam, Djibouti and Kuwait.
In further investigating whether money may have been paid to ISIS in Iraq, the company should consider funding organizations that are helping victims of ISIS. That's the least the Swedish multinational, multibillion company can do. There are many, including victims of genocide, that need assistance—victims of a genocide that Ericsson may have indirectly funded.
On Feb. 8, the House of Commons debated whether ISIS' atrocities committed against the Yazidis, an indigenous group in Iraq, constituted a genocide. The U.K. parliament did condemn Islamic State violence as genocide previously in 2016. Now parliamentarians want the government to do the same.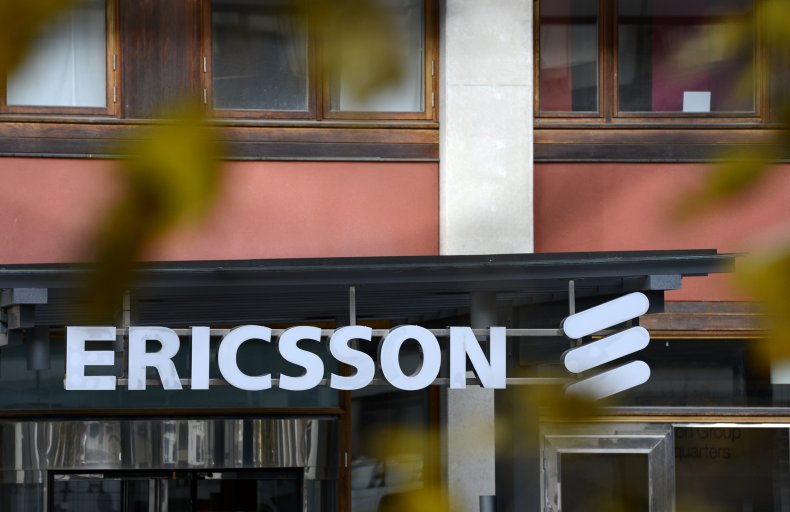 On Feb. 22, nearly eight years after ISIS committed genocide, the exhumations of mass graves began in the village of Hardan in Sinjar, Iraq. The uncovered remains will be matched to surviving family members' DNA samples. Photos placed on posters sit beside graves, giving deceased loved ones a face—a truly heart wrenching image. My colleague and dear friend, Delkhwaz Haciy of the Yazidi organization Yazda, also a Swedish international lawyer, was present in Hardan during the exhumations.
"My whole body ached for two days, I am still not recovered. It was just heartbreaking to see all these people gathered, in the same place where they were separated from their families, to finally have the mass graves exhumed, where most probably their loved ones' remains are laying. It's difficult to imagine the pain and sorrow they have to live with every single day of their lives," she told me.
When I was recently scrolling on social media, reading accounts of survivors of the 2014 genocide by ISIS, I stopped at a video that was impossible not to watch. It showed a woman crying while visiting the place her husband and children died. Her family managed to flee from ISIS and were stocked in tents, with no help to return to their homes, alongside hundreds of thousands of families. Her family tried to warm up their tent to survive the harsh winter, but the tent burned down in December last year. Her four children and husband died in the fire. Why was her family displaced to begin with?
It was during the summer of 2014 when ISIS committed genocide against Yazidis, Assyrians, also known as Chaldeans or Syriacs, other Christians and Shiite Muslims. Christians were given three options by ISIS: convert to Islam, pay taxes or die. Yazidis were given two options: convert or die. Hundreds of thousands, if not a million of these indigenous groups were attacked, thousands were killed, even more were kidnapped and held as sex slaves. Nearly 2,800 girls and women are still missing and held as sex slaves. They are sold on the internet, sometimes via auctions.
A Yazidi girl named Roza Barakat was freed earlier this year. She was 11 years old when ISIS kidnapped her. Her family was killed. She was sold and raped incessantly during the almost eight years she was held hostage by terrorists.
On the same day Roza was freed, another family that was kidnapped, all of them from the Khabour area in northeastern Syria, contacted our organization A Demand For Action. We helped them with food, medicine and housing since they were freed six years ago. They have been in a limbo in Lebanon ever since. They cannot return to their home, and they have not been granted visas to a third country. Fortunately, now there seems to be an opening for travel to Canada. A church has helped them to get asylum, but that requires sponsorship.
All the above-mentioned survivors and hundreds of thousands of others are victims of atrocities that the U.N., the European Parliament, the U.S. government and many other international bodies have recognized as genocide by ISIS. The least Ericsson can do now is to compensate survivors. The multinational company should fund nonprofit organizations helping victims of ISIS brutality.
Nuri Kino is an independent investigative multi-award-winning reporter and minority rights expert.
The views expressed in this article are the writer's own.