Sweet Cause: Small-Town Dairy Queen Serves Up the Past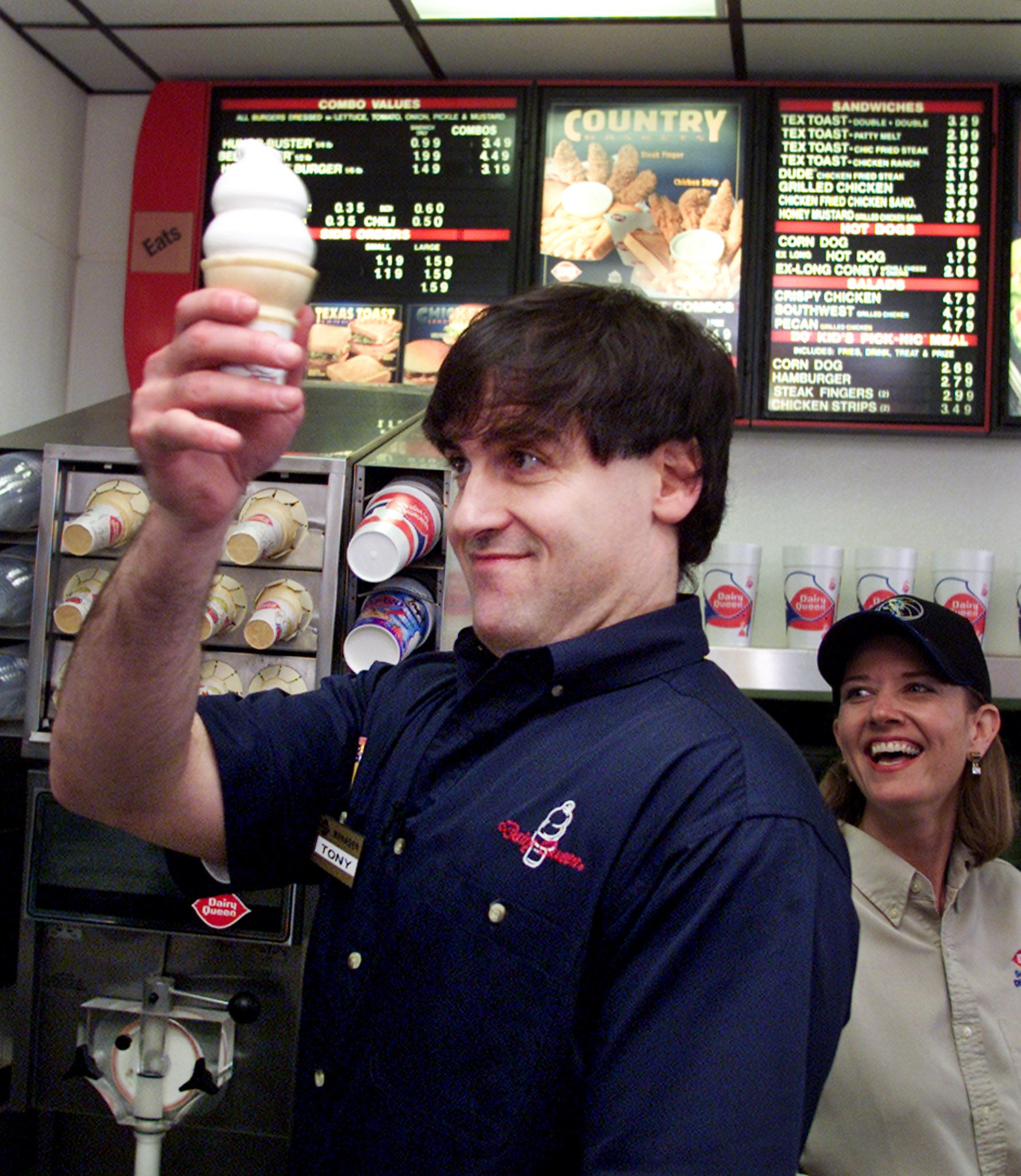 Kids today aren't known for popping by the Dairy Queen for Mr. Malties before the sock hop. Why do that when you can order an entire tub of ice cream instantaneously via an app on your iPhone?
But one DQ in Moorhead, Minnesota is beloved by iPhone-wielding kids and adults alike, because since 1949 it has been consciously ignoring corporate-approved contemporary selections and continuously dishing out retro treats, according to the Associated Press.
How has it managed to do so? The location is operating under a 66-year-old contract and it ignores bringing newer, corporate-approved food items into the fold and updating menu designs. Even the location's outside facade, which boasts a peppermint-colored awning, seems like something that would appear in the background of Rebel Without a Cause.
Fittingly, this peculiar DQ bears several unusual qualities: It has no drive-thru and no indoor seating. And because it closes for the frigid Midwestern winter, it's tradition for area residents to line up outside and grab a frosty delicacy once the DQ reopens in the spring, on March 1, even amid subzero temperatures. Some people even make daily ventures to this DQ, which is beloved by locals for its low prices, substantial portions and friendly service.
In this spirit, owners Diane and Troy DeLeon have continued to serve up frosty items from yesteryear, such as the Chipper Sandwich, a classic chocolate chip ice cream sandwich; frozen chocolate-covered bananas dubbed the Monkey Tail; and Polish sausages. Troy DeLeon said in an interview with the Associated Press that if he were to adhere corporate standards, "virtually all our food items would be gone," meaning they'd have to surrender to the same menu as all other Dairy Queens in the nation.
However, Dairy Queen isn't exactly cheesing on the Moorhead location. When asked about the rebellious DQ, company spokesman Dean Peters said that the chain "understands and appreciates" the idiosyncratic ways of the quirky location. To which we say: Keep fighting the good fight, guys.