'Sweet Magnolias,' 'Jeffrey Epstein: Filthy Rich' and More Netflix Top 10 Choices for Your Weekend Viewing
Netflix's Top 10 includes a list of series that have been on the platform for some time and one, intimidating new release: the story of Jeffrey Epstein.
Filthy Rich leads the list of most-watched films and series on Friday, which means that true-crime fans know exactly what they're watching this weekend (that is, if they haven't already binged the four-episode docu-series).
There's a chance this list will change, though, as one of Netflix's most anticipated new shows was released on Friday morning. Space Force, the Steve Carrell sci-fi workplace comedy, dropped its entire debut season on Friday; considering it's Carrell in the lead role, and was co-created by him and The Office developer Greg Daniels, you can expect it to be a hit. So even if it wasn't on the Netflix Top 10 on Friday, keep an eye out.
In the meantime, here are the series and movies that Netflix subscribers are loving right now, and why you should watch.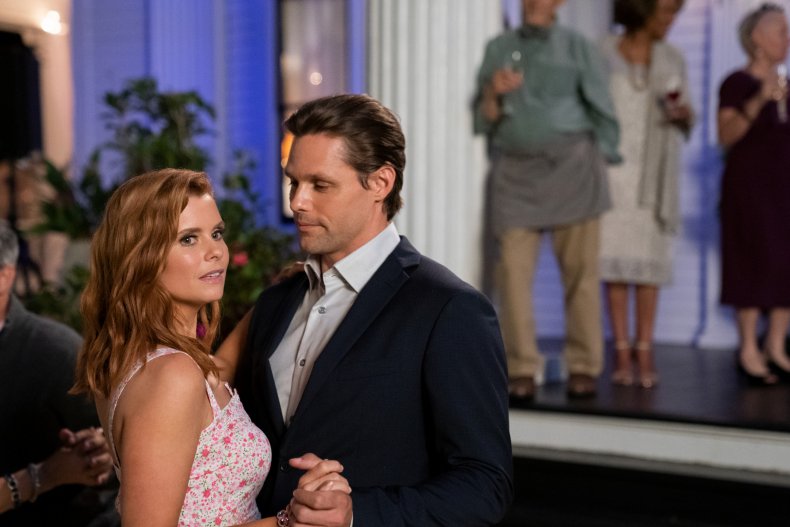 Jeffrey Epstein: Filthy Rich
You probably know Epstein's name from the news, the horrifying allegations of sex trafficking and his controversial death. This four-part documentary looks at the elite financier, the glamorous social circles he ran in and his alleged crimes. But it also spends a lot of time on Epstein's accusers and their accounts of disturbing encounters they say they had with the man and his then-girlfriend, Ghislaine Maxwell. A warning: This is not an easy watch.
Uncut Gems
This 2019 A24 film follows Adam Sandler, who plays a New York jeweler, as he's pulled into a series of serious bets with even more serious consequences. Directed by brothers Josh and Benny Safdie, Uncut Gems is part crime-thriller and part cringe-comedy, and it's got a dedicated fanbase that's ecstatic over the movie being on Netflix. In the spirit of the film, take a chance on it—your bet will pay off.
Sweet Magnolias
For something lighter, try Sweet Magnolias, which follows three best friends in a small town as their personal lives evolve, and everyone tries to gossip about their business. It's comparable to series like Gilmore Girls, but there's an unexpected twist that left viewers begging Netflix for Season 2.
Avatar: The Last Airbender
This animated series secured its spot as a fan favorite years ago, and it's now on Netflix for a new generation of viewers to enjoy. Longtime devotees of the adventure series, which originally aired from 2005 to 2008, are binging it all again to relive their favorite moments.
Dead To Me
Season 2 of this dark comedy premiered at the start of May, and it's still climbing Netflix's big board. The new episodes follow Judy and Jen as they're forced to fix a giant issue that came up at the end of Season 1. (Apologies for the vagueness, but we wouldn't dare spoil any details.) For those who haven't seen Season 1, we advise you start there.
Riverdale
This CW show recently saw its fourth season make it onto Netflix, which means there's plenty for new viewers to catch up on. The show follows dramatic teen relationships, all while diving into a dark mystery surrounding the death of someone in the town. "Archie, but Twin Peaks" is a tired summary at this point, but hey, it works.
History 101
Have you ever wondered when fast food became an American obsession? Or what, exactly, is going on with the importance of oil in global conversations? History 101 has you covered with 20-ish-minute episodes that explain the background on some of the biggest subjects and conversations affecting our world.
The Flash
This superhero series follows (if you couldn't tell from the title) The Flash, a super-fast crime-fighter. But there's also a mystery element, since the speedster is also trying to figure out who's responsible for his mother's death.
Just Go With It
This 2011 film gets Adam Sandler and Jennifer Aniston tangled in a web of lies. Danny (Sandler) enlists his assistant Katherine (Aniston) to stand in as his fake, estranged wife. It's all a plot to get his ideal woman to fall in love with him, but will it work? Stream and find out.
Outer Banks
Outer Banks is one of Netflix's newest series, and fans seem to love it already. The show focuses on a group of teenage friends who embark on a summertime journey to find lost treasure. It isn't so simple, though, because how could it be? Turns out that the treasure might actually have something to do with the disappearance of one boy's father.