Sweet Magnolias has only been on Netflix for a few days, but some fans of the Sherryl Woods adaptation have already finished Season 1 and are hoping for news of Season 2.
Netflix has not confirmed whether the show will return for another season, but the series' cast and crew have revealed their hopes for more.
Series co-executive producer Norman Buckley told The Sun: "My hope would be that as soon as we can meet again, we would go right into [Season 2]. Once everything opens up. I don't know how Netflix makes their decisions, but it definitely would be good if we got a second season."
Bill Townsend actor Chris Klein, meanwhile, told the newspaper: "I do believe it was always [executive producers] Dan Paulson and Sheryl J. Anderson's goal to move this beyond the Season 1, and the way that the story fills out and fleshes out, we could definitely pick it up and tell more of these characters' stories ... I, for one, really, really hope that we get that opportunity. Selfishly because I want to see what happens to Bill Townsend."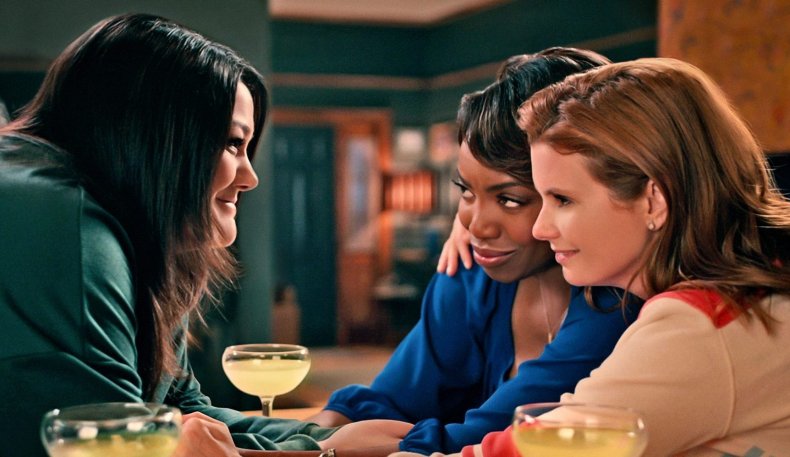 In a Hollywood Reporter interview, Sweet Magnolias actor Jamie Lynn Spears added: "If Sweet Magnolias got a Season 2, that would be a dream job. The cast, the crew and the whole situation was just so ideal for me."
Netflix generally likes to base its renewal decisions on 30 days of viewing data, so fans are unlikely to know about the show's future for a few more weeks at the earliest.
Sweet Magnolias was based on the first three books in Woods' franchise, which means there is plenty more material for the show to work through. The series has 11 books so far, which means that if the show is a hit for Netflix, the show could run for three or four seasons.
The first season ends in a cliffhanger in which two character face serious injuries from a car accident, which suggests that the show's cast and crew already have a plan for what will happen in Season 2.
This was also suggested by actor and singer Heather Headley's interview with The Sun, in which she said of the cliffhanger: "I think it sets it up for Season 2 for [viewers] to find out, 'Why did you go away, why are you back, what's happening, why is he here, why is she here?' That kind of thing. I hope the world allows us to have a Season 2."
If Sweet Magnolias does get a Season 2, fans might expect it to air in summer 2021. Though the current production shutdowns due to the coronavirus may delay production, Sweet Magnolias may not face too much of a problem. The show is filmed in Georgia, where many businesses are already reopening.
Sweet Magnolias is streaming now on Netflix.