Sweet Tea With Drugs Inside Allegedly Found at McDonald's and Jimmy John's Locations
South Carolina resident Parrish Brown wasn't lovin' it when he discovered the sweet tea he ordered from a Hilton Head Island McDonald's restaurant allegedly contained three bags of marijuana, according to The Island Packet.
"I have never had weed a day in my life," Brown said, "so immediately after I started drinking it, I started to feel weird and it didn't taste like something I recognized."
Brown allegedly discovered the marijuana while drinking the tea at work on October 27. During the course of moving his straw around in the cup, Brown unknowingly opened the bags, allowing the drug to infuse into his drink.
Not wanting to get into trouble, Brown called his father for advice. His father told him to inform management about the situation and call law enforcement officers. But the dispatching officer had a difficult time believing what had happened and told Brown to call 911.
"And I was like, 'Ma'am, you are 911,'" Brown said.
When asked by police why he drank the tainted tea, Brown replied, "Well, I was thirsty!"
Police took the marijuana into evidence. Because an investigation is ongoing, the location of the McDonald's was not given. There are only two McDonald's locations on Hilton Head Island.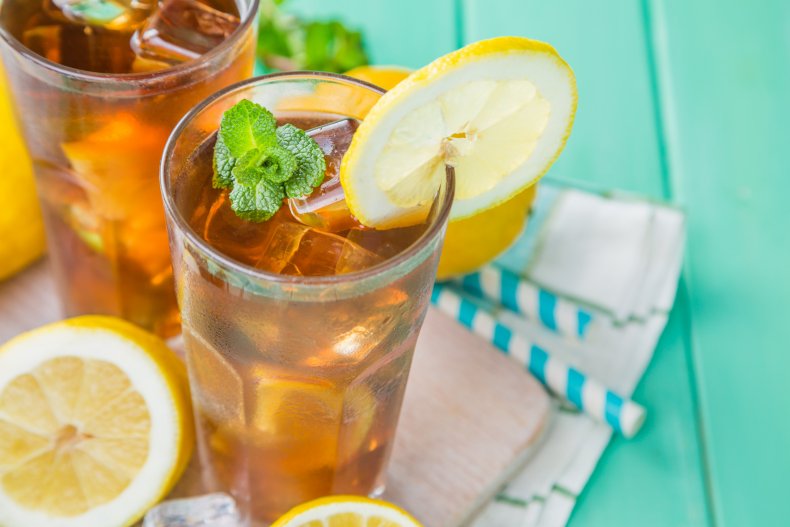 Sweet tea was also allegedly the medium for illicit substances at a Jimmy John's restaurant in Augusta, Georgia, according to The Augusta Chronicle.
Police were called October 31, after a couple complained to a manager about stomach pains, saying there was something in the sweet tea. Upon checking the bottom of the tea container, the manager allegedly discovered an unknown substance, which officers described as white with multi-colored pieces.
Pills were discovered at the bottom of a tea container at the same location on November 4. Deputies were told by the owner that the tea had been made that morning. He did not know how the pills found their way into the tea.
As deputies attempted to fish the pills out of the container, the pills came apart. However, a portion of the pills and some of the tea was taken as evidence. Officers spoke to the employee who found the pills. He allegedly believed they were ecstasy tablets, but could not explain how they got into the tea.
One fast food restaurant chain blurred the lines between burgers and bud this past April 20 when Carl's Jr. sold the Rocky Mountain High Cheese Burger Delight, which featured sauce that was infused with cannabidiol (CBD). The specialty sandwich was only sold that one day and at a single location in Denver, according to The Denver Post.
While the Santa Fe sauce on the burger was made with five milligrams of CBD, it did not contain any THC, so consumers could not get high from eating it. Regardless, customers did have to be 18 years old to order the sandwich.