The iconic Valentine's Day candy Sweethearts won't be on store shelves or heavily discounts after the holiday this year. The candy isn't even being manufactured for the holiday.
The candies aren't being made because the company that made them was purchased by another company last year. Spangler acquired Necco and all of its brands including the Necco wafers and Sweetheart candies. Spangler is known as the candy company that makes Dum Dums and other candies and now, Neccos and candy hearts.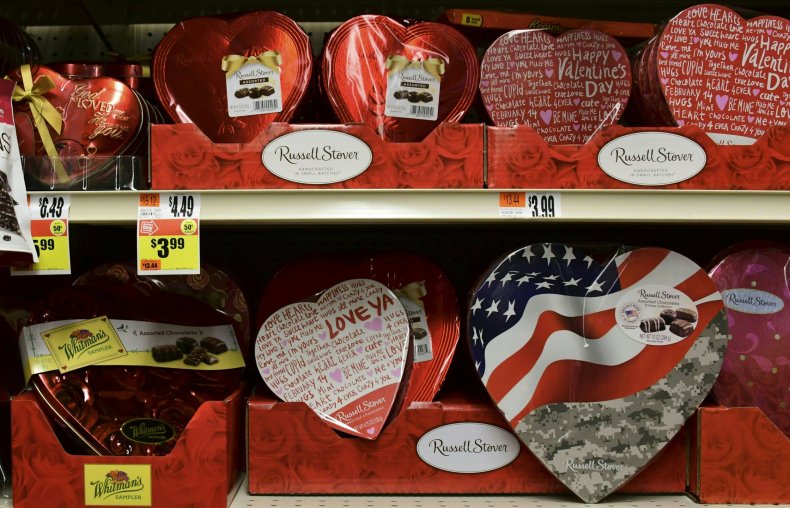 Through the purchase of Necco the company got the rights to produce the candies but didn't have enough time to make the candies before Valentine's Day 2019, according to Candy Industry.
"Sweethearts Conversation Hearts have been a Valentine's Day fixture for generations. Cute, quirky and heart-shaped candy treats are a great way to let your Valentine know you care - the hearts do the talking for you!" said the Spangler website about the tiny candies. "Look for announcements to learn when these products become available!" the site also said, providing little information about when the might be in stores again.
In a normal year about eight billion of the candies are made to keep up with the demand for them. They have the usual phrases on them like "Be Mine," "Kiss Me," and "True Love," according to Spangler. The candies have been updated through the years to have newer and more applicable phrases on them.
The candies are more than 100 years old and have been manufactured since 1902. Since then there have been a few changes to how they're made and the phrases on them but the overall look and taste of the candies haven't changed much.
The phrases are shorter these days but some of the originals are still printed right onto the candies, those classics include "Be Mine" and "Be Good." Other phrases like "E-mail Me" and "Fax Me" we added as the technology evolved.
For those who like the conversation hearts and need their candy heart fix around the Valentine's Day holiday there are alternatives available. The company Brach's also makes little candy conversation hearts with phrases like "Be Mine" and "Love You" printed on them as well. Those candies are sold in most stores that carry candy and should be available for purchase. Any Sweethearts loyalists will have to wait until next year to get their hands on the candies though.​