SWIFT to Ban Some Russia Banks After Ukraine's 'Blood of Innocents' Warning
The United States and several key allies agreed Saturday evening they would expel certain select Russian banks from the high-security SWIFT banking system that connects major banking systems all over the world.
This is a complete reversal by the U.S. and the European allies just two two days after saying they wouldn't go as far to recommend a SWIFT disconnect, which led the Ukrainian foreign ministry to say its Western allies would have the "blood" of innocent citizens on their collective hands if they didn't act quickly on SWIFT.
"I will not be diplomatic on this. Everyone who now doubts whether Russia should be banned from SWIFT has to understand that the blood of innocent Ukrainian men, women and children will be on their hands too," Ukrainian Foreign Minister Dmytro Kuleba tweeted. "Ban Russia from SWIFT."
SWIFT is short for Society for Worldwide Interbank Financial Telecommunication, an electronic payment messaging system used by more than 11,000 banks across 200 countries, and it's considered the gold standard of instant banking. Although it's not a payment system, it's a way for banks around the world to communicate with each other before exchanging funds.
Why does it matter to cut off Russian banks?
Expulsion from SWIFT is the so-called "nuclear option" designed to hurt Russia financially, all in hopes leading to a "strategic failure by Russian President Vladimir Putin, specifically when it comes to Russia selling its natural preserves, like oil and gas. It would also cut them off from other economies throughout Europe that rely on the banking system.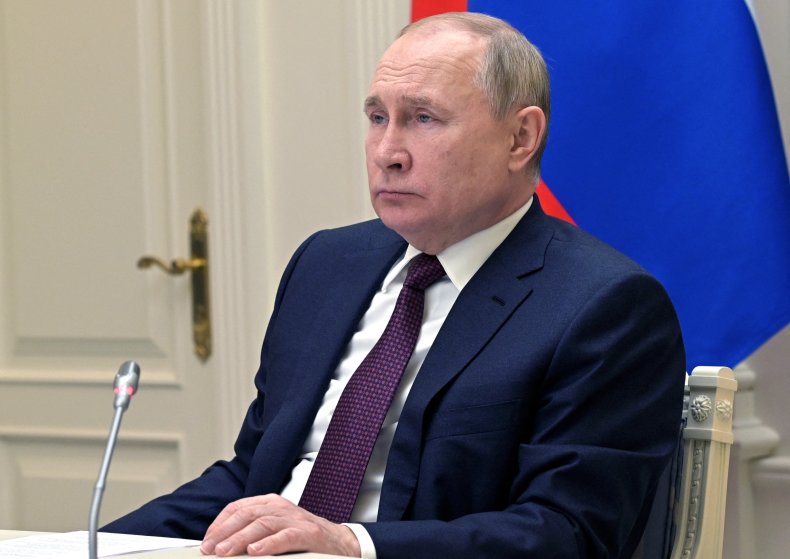 The White House joined Canada, France, Germany, Italy, and the United Kingdom, and the countries made an announcement they agree will "collectively ensure that this war is a strategic failure for Putin."
"This will ensure that these banks are disconnected from the international financial system and harm their ability to operate globally," read the joint statement released by the White House.
The joint statement continued, saying there will be "restrictive measures that will prevent the Russian Central Bank from deploying its international reserves in ways that undermine the impact of our sanctions."
That includes the sale of "golden passports" that could be sold to Russian oligarchs, which would allow them to sidestep a few sanctions already imposed upon them.
The announcement Saturday didn't include specific details of which Russian lenders would be affected, but stated this is another way to try and cut off Russian accounts to major banking systems in the world.
"We stand with the Ukrainian people in this dark hour. Even beyond the measures we are announcing today, we are prepared to take further measures to hold Russia to account for its attack on Ukraine."
Germany was the last country to come on board with SWIFT sanctions, according to CNN. Foreign Minister Annalena Baerbock and economy Minister Robert Habeck sent a tweet stating they are "under high pressure to avoid collateral damage when decoupling (Russia) from SWIFT so it will hit the right people. What we need is a targeted and functional constraint of SWIFT."