Pool Safety: How to Protect Yourself Against Waterborne Illness This Summer
A new report from the Centers for Disease Control and Prevention (CDC) detailed how pathogens in recreational pools, hot tubs and spas led to more than 27,000 cases of water-related illnesses in recent years.
The CDC's latest Morbidity and Mortality Weekly report on public pool health risks tracked data collected between 2000 and 2014 and found that several parasites such as the diarrhea-causing cryptosporidium are commonly acquired in even the most heavily treated recreational water locations, such as spas and jacuzzis. The CDC warned water-wading people and parents to avoid simple behaviors such as swimming while sick or with diarrhea, as well as avoiding swallowing any chlorine-treated water.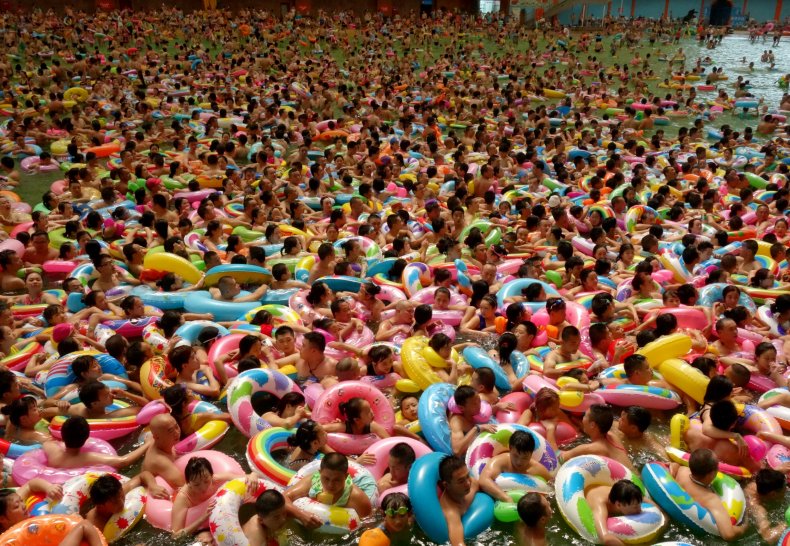 The CDC noted that chlorine can bind to swimmers' body waste, such as urine, mucus or sweat and form chemicals called chloramines that irritate skin, eyes the respiratory tract. However, most recreational, water-related illnesses are gastrointestinal.
The report spanned 14 years of data from 46 states and Puerto Rico and found 493 reported outbreaks associated with recreational water, which led to at least 27,219 cases and eight deaths. A majority of the outbreaks (58 percent) in which the officials confirmed an infectious cause were tied to cryptosporidium, a predominantly gastrointestinal illness that causes watery diarrhea and coughing. The parasite Legionella, which causes severe pneumonia known as Legionnaires' disease, made up 16 percent of the outbreak causes and led to six of the eight reported deaths. Some outbreaks also came from Pseudomonas, which commonly causes "hot tub rash" and otitis externa—also known as "swimmer's ear."
Hotels were the most frequently cited location for reported outbreaks, with approximately half of all the outbreaks occurring in the summer months of June, July and August. While chlorine remains the "primary barrier" to pathogens and exposure to parasites, the most common cause of the outbreaks, cryptosporidium, have been found to have strands that are "extremely chlorine-tolerant" despite regular treatment procedures.
In the case of diarrhea, defecation or vomiting in a pool of any size, the CDC recommended hyperchlorination to achieve 3-log, 99 percent inactivation of cryptosporidium pathogens. The CDC warned that "it only takes one person with diarrhea to contaminate an entire pool."
"The leading cause of these outbreaks is cryptosporidium, a parasite that causes diarrhea that's really resistant to chlorine," wrote Michele Hlavsa, the CDC's head of the Healthy Swimming Program.
The changing of children's diapers and hourly bathroom breaks were also recommended, in addition to urging parents to make sure their children do not drink any water. Taking a shower before entering a pool was also recommended.