Michigan Swine Flu: Two Ill After Attending Fair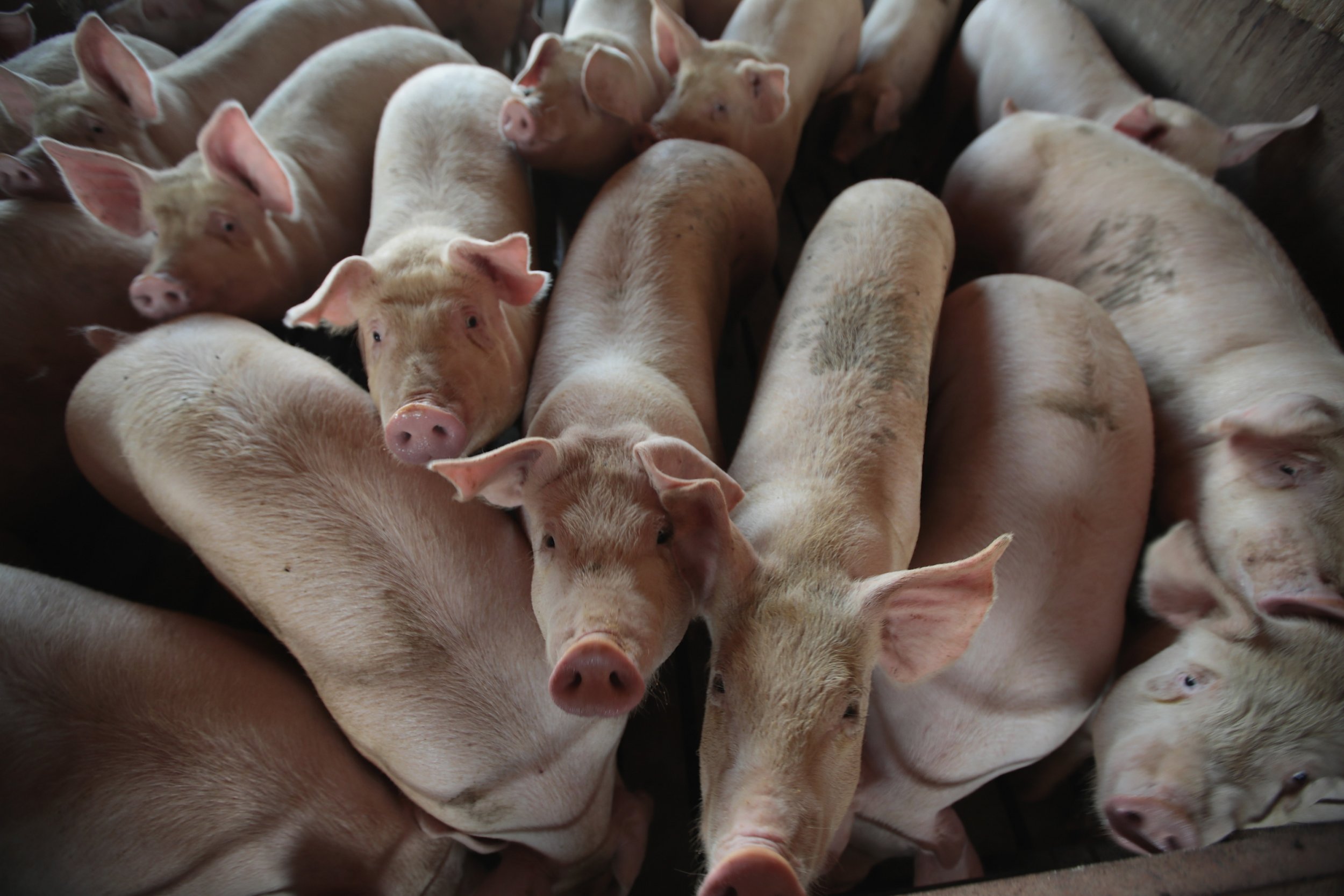 Two people fell ill with cases of an Influenza A strain similar to that passed among swine after enjoying a day at the Fowlerville Family Fair in Fowlerville, Michigan, according to the Michigan Department of Health & Human Services.
The two came down with the Influenza A (H1N2)v strain of the flu, test results from the MDHHS lab and the Centers for Disease Control showed. There have been only 17 reported cases of the flu, including the two latest cases, in the United States since 2005, when the strain was first identified in the U.S., according to the MDHHS.
On July 27, "several" pigs at the fair, which ran from July 23 to the 28, tested positive for the infection, said a statement from the MDHHS. The MDHHS is still looking into whether any other attendees may have gotten sick after going to the fair, but only people who came in close contact with the infected pigs are at risk.
Several people in California also came down with the swine flu after attending the California Mid-State Fair in July.
In swine, the flu presents as a respiratory illness that is fairly common and rarely infects humans. Even in pigs, the flu causes very few deaths, and the symptoms can include fever, depression, a cough, sneezing, breathing problems and more, according to the CDC.
Infected humans can experience flu symptoms similar to most other flu infections, according to the CDC. Those symptoms can include a fever, a lack of energy or appetite, a cough and in some cases, vomiting, diarrhea, a sore throat and a runny nose. The patients who contracted the flu after attending the fair are recovering at home from the infection and did not require any hospitalization.
Certain groups of people like young children, people over the age of 65 and pregnant women are at a higher risk of developing complications from an infection with the swine flu. Additionally, people who already have conditions that impact their breathing like asthma, or chronic health problems like heart disease or diabetes are more at risk, said the MDHHS statement.
There is no vaccine to prevent infection with the H1N2 strain, so precautions should be taken. The MDHHS recommends certain steps to take to prevent any illness that can be passed from livestock to humans. These include not eating or drinking in livestock barns, avoiding contact with pigs, and keeping children's toys, cups and pacifiers away from pig areas. Anyone in the proximity of pigs should also refrain from touching his or her own eyes, nose and mouth as to not spread any germs.