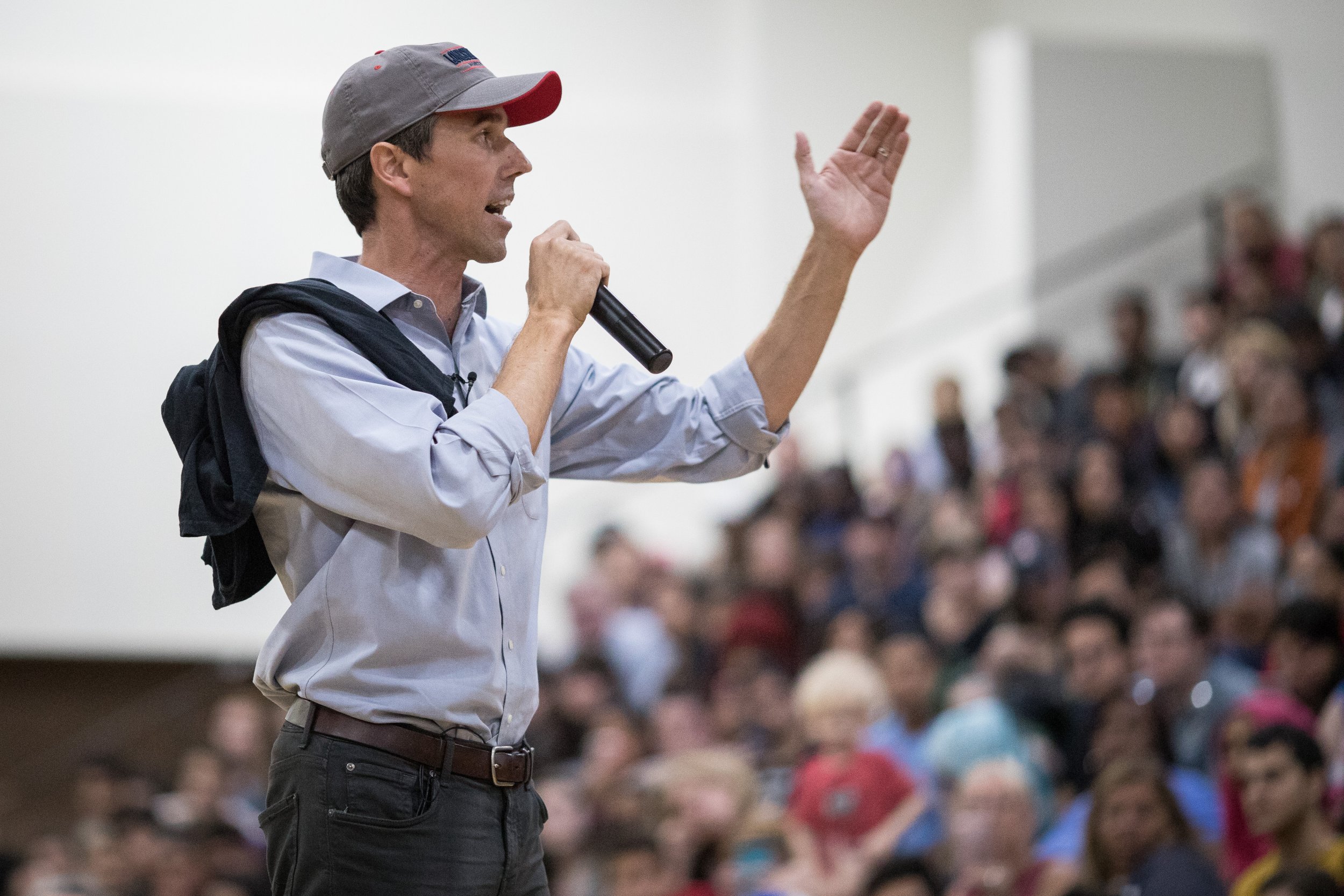 The 2018 midterms are quickly approaching and candidates are jostling in the final weeks to come out on top. The latest polling on Wednesday showed things would likely be close as Democrats and Republicans battle for control in Congress.
Here's a quick breakdown of recent polling in races in states that could prove important come Election Day in November:
Where is it close?
As of Wednesday, the latest map from RealClearPolitics had 32 toss-up races in the House. They were:
CA10, CA25, CA39 CA45, CA48, FL26, IA3, IL6, IL12, KS2, KS3, KY6, ME2, MI8, MN1, MN8, NC9, NJ3, NJ7, NJ11, NM2, NY19, NY22, PA1, PA7, TX7, TX32, UT4, VA5, VA7, WA5, WA8
In the Senate, the toss-ups were, according to Real Clear Politics: AZ: Open (R), FL: Nelson (D), IN: Donnelly (D), MO: McCaskill (D), MT: Tester (D), NV: Heller (R), TN: Open (R).
Latest polls
Generic ballot
A new Morning Consult/Politico survey found that Democrats earned 48 percent of voters in a generic ballot while a GOP candidate earned just 38 percent. That was the largest such gap since Morning Consult/Politico began polling it last year.
Missouri
A survey Reuters/Ipsos/UVA Center for Politics found that Democratic Senator Claire McCaskill was effectively in a dead heat with her Republican challenger, Attorney General Josh Hawley. She earned 44 percent support in the poll while Hawley had garnered 45 percent. Reuters noted that while some observers had noticed a bump for Republicans after the confirmation of Supreme Court nominee Brett Kavanaugh, McCaskill voting against him did not seem to sway many folks in Missouri.
Texas
In a highly watched race, Texas Republican Senator Ted Cruz appeared to have a lead over Democratic challenger Beto O'Rourke. Emerson College found this week that Cruz was up 5 percentage points, 47 percent to 42 percent.
Florida
A high-profile Senate showdown between Democrat Bill Nelson and Republican Governor Rick Scott is a close one. That Real Clear Politics average has Nelson up 2.4 percentage points.
Illinois
A House race between incumbent Republican Randy Hultgren and Democratic challenger Lauren Underwood is close, a poll from the New York Times/Siena found on Tuesday. I showed Hultgren had a 4 percentage point edge.
Nevada
Incumbent Republican Senator Dean Heller appears to be in a tight race with Democratic challenger Jacky Rosen. An NBC News/Marist poll on Tuesday found Heller garnered 46 percent of likely voters, while Rosen was at 44 percent.
New Jersey
Democrat Mikie Sherrill had a relatively narrow lead over Republican Jay Webber in New Jersey's 11th Congressional District, a Monmouth University poll found on Tuesday. It had Sherrill at 48 percent and Webber at 44 percent.
North Carolina
A survey from Republican-leaning Civitas Institute showed that North Carolina's typically conservative 9th District had a close race. Democratic candidate Dan McCready garnered 45 percent support in the poll, while Republican Mark Harris came in at 41 percent.