In Swipe at Trump, GOP Senator Ben Sasse Warns of Rising 'Tribalism' and Defends First Amendment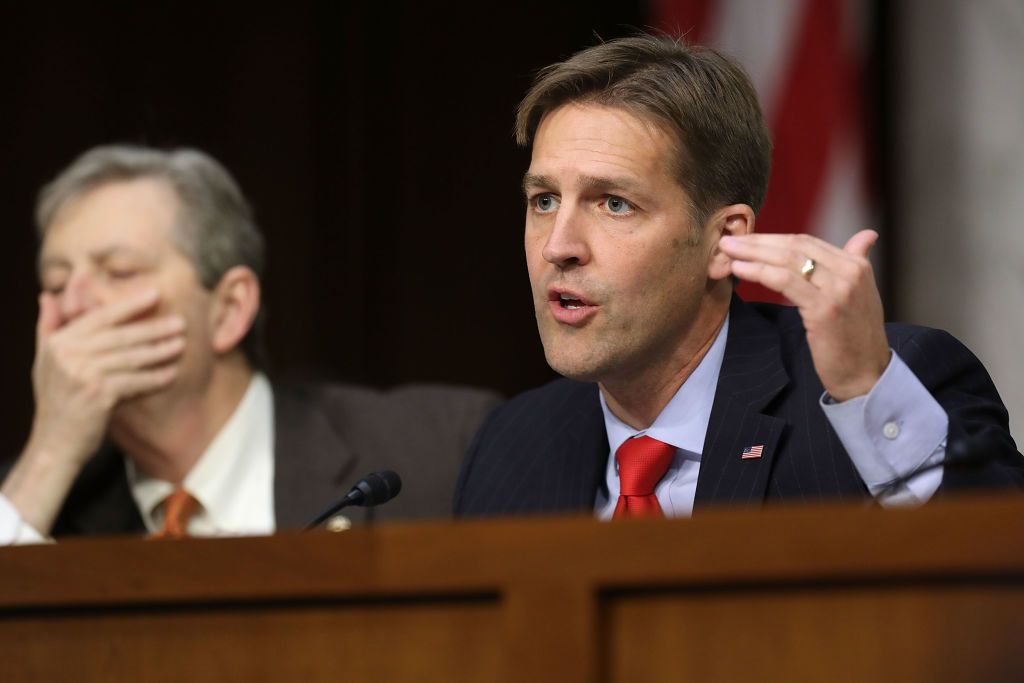 In an apparent criticism of President Donald Trump's attacks on the news media, Republican Senator Ben Sasse of Nebraska called for a revival of "shared facts" in U.S. politics.
Sasse said in a New Year's Day video posted on Twitter that the American system of government "will not work without shared facts."
"The only way the republic can work is if we come together and we defend each other's rights to say things that we differ about," Sasse said in the video. "We defend each other's rights to publish journalism and pieces and things that we then want to argue about."
The news media is one of the most frequent targets of the president's Twitter diatribes, with Trump describing as "fake" news organizations that publish critical coverage of him and his administration.
The president uses Twitter to attack enemies and garner support, claiming the platform allows him to bypass hostile news networks and speak directly to Americans.
In a February 2017 speech to the Conservative Political Action Conference in Washington, D.C., Trump described the press as the "enemy of the American people."
In the video, Sasse criticizes the president's remarks without naming him, remarking that it's "not helpful to call the press the enemy of the American people."
Sasse describes the rise of new forms of journalism that form "echo chambers" of like-minded people creating a "new kind of tribalism."
"We need to come together as a people and reteach our kids what the First Amendment is about," he said.
Former President Barack Obama has also warned of the fracturing impact of social media on political discussion in recent days.
"One of the dangers of the internet is that people can have entirely different realities. They can be cocooned in information that reinforces their current biases," said Obama in the interview on BBC Radio 4's Today program last week.
Sasse has emerged as one of the GOP's most vociferous defenders of the First Amendment, in October accusing Trump of breaking his oath of office to defend the Constitution after the president threatened to challenge licenses of television networks.