Swiss Canton Votes Overwhelmingly in Favor of Burqa Ban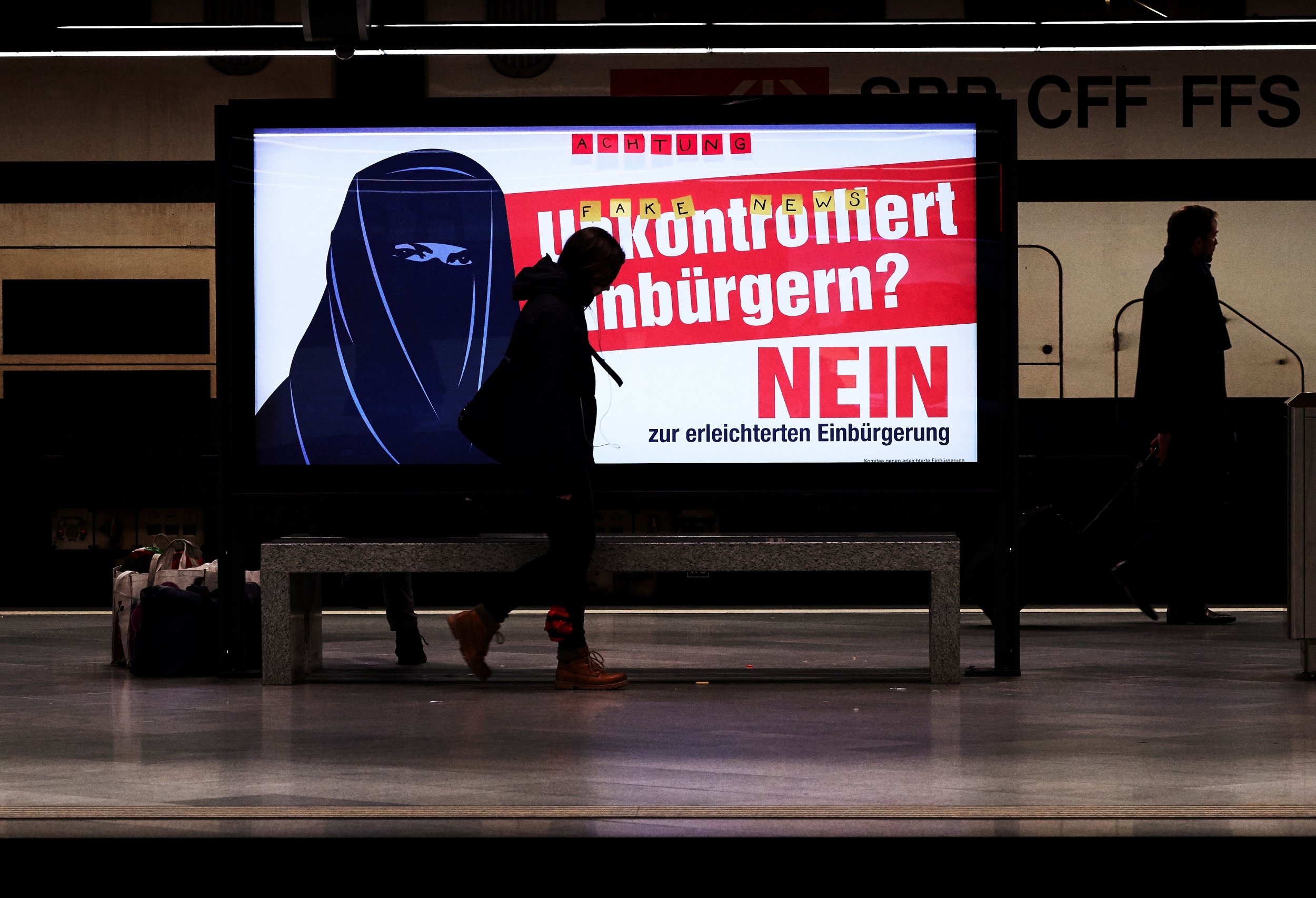 A region in Switzerland will introduce a ban on burqas after citizens overwhelmingly voted in favor of prohibiting all face-covering garments in public places.
Official results published on Sunday showed some 67 percent of voters in St. Gallen, northeastern Switzerland, voted to introduce the new law. Approximately 36 percent of those eligible to take part in the referendum cast their vote.
The outcome of the ballot means for St. Gallen will now follow the example set by Ticino, a canton in the southern part of the country, which introduced a similar law two years ago. Two others cantons, meanwhile, rejected the introduction of a ban.
Late in 2017, lawmakers in St Gallen adopted a new regulation which made the person covering their face in public liable to a fine.
"Any person who renders themselves unrecognizable by covering their face in a public space, and thus endangers public security or social and religious peace will be fined," the text read, as reported by Agence France-Presse.
The law gained strong support from the center parties and right populist parties and passed the regional parliament but was put to a referendum after pressure from the Young Socialists and the Green Party.
Last year, Switzerland's government ruled against introducing a nationwide ban on the burqa, indicating each of the regions should determine measures they deem appropriate.
However, the issue could now be put in front of the national government again after the populist right-wing Swiss People's Party gathered the 100,000 signatures needed to put any subject to a referendum in Switzerland.
Muslims make up approximately 5 percent of Switzerland's population.
The Islamic Central Council, the largest Islamic organization in Switzerland, said it would closely monitor the implementation of the ban and consider legal action if necessary, recommending that women continue to cover their faces, Reuters reported.
Last month, Denmark introduced a new law banning wearing garments that cover the face in public, following the approach adopted by Belgium, Germany, Austria and France.
The four countries have all issued bans or partial bans on full-face veils and burqas - which cover the entire face - or a niqab worn in in public. A first penalty carries a fine of 1,000 krone ($155) in Denmark, while repeat offenders can be fined up to 10 times that.
However, the ban has been met with fierce criticism from Muslim women's advocacy groups and civil rights campaigners, who argue the law legitimatizes religious discrimination.