The iconic triangular chocolate bars made by Toblerone will soon no longer be produced exclusively in Switzerland.
The bar's chocolate peaks are said to be a tribute to the Swiss Alps close to the country's capital of Bern, where it has been made for more than 100 years.
Now, the brand's American owner is set to relocate some of the manufacturing nearly 600 miles away to the Slovakian capital of Bratislava.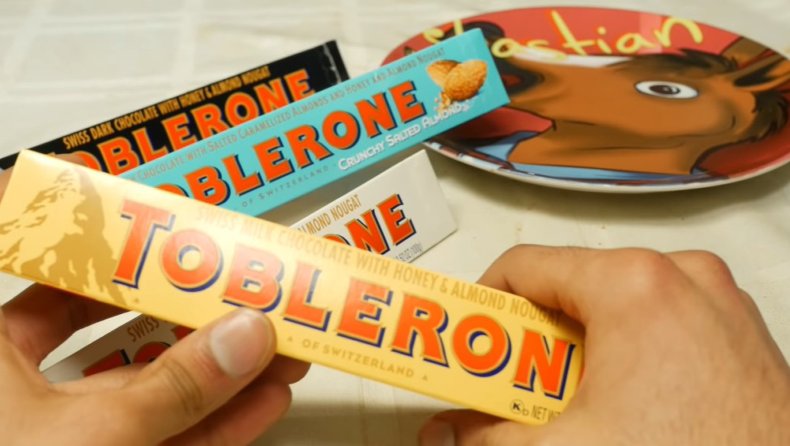 The triangular chocolate - familiar to millions who use airport duty-free shops - has been produced in the Swiss city of Bern for over a century.
But American confectionery manufacturer Mondelez, which owns Toblerone, has announced a move to Slovakia at the end of 2023 to cut costs.
The chocolate bar will reportedly no longer be able to bear the words "Swiss milk chocolate" on its packaging, even if the bulk of manufacturing remains in Switzerland.
This is because all steps in the manufacturing process must take place in Switzerland for it to be able to have the label.
Employees reportedly feared that outsourcing part of the production to Slovakia was just the beginning, with production costs and wages being much lower in Slovakia than in Switzerland.
In 2008, when Toblerone celebrated its 100 anniversary, it described itself as "a real piece of traditional Swiss chocolate," but this will now have to change.
The Bern factory will remain in place, with Toblerone reportedly saying: "Bern is an important part of our history and will be so in the future."
The Toblerone chocolate bar was invented in 1908 by chocolatiers Theodor Tobler and Emil Baumann. They chose the name by coming up with a combination of "Tobler" and "Toronne," which is the Italian name for honey, nuts and nougat.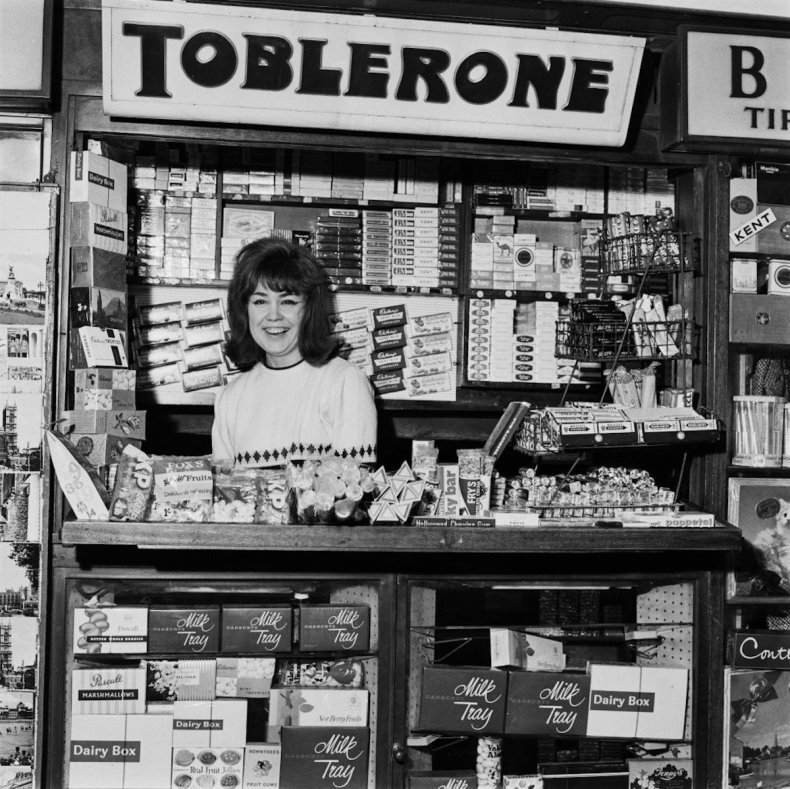 Its signature triangular shape was present from the start and has been legally protected since 1909. It is generally accepted that it was inspired by the local mountains, notably the Matterhorn. At 4,478 meters (14,692 feet), it has a near-perfect pyramid shape and is one of the highest summits in the Alps and Europe.
Although Toblerone is available in different flavors, the first of these in dark chocolate only happened in 1969, the white chocolate version came in 1973, and later in 2008, the Fruit & Nut version.
It was taken over by the U.S. company Mondelez, previously known as Kraft Foods, in 1990.
This story was provided to Newsweek by Zenger News.