Switzerland, EU to Negotiate on Immigration Limits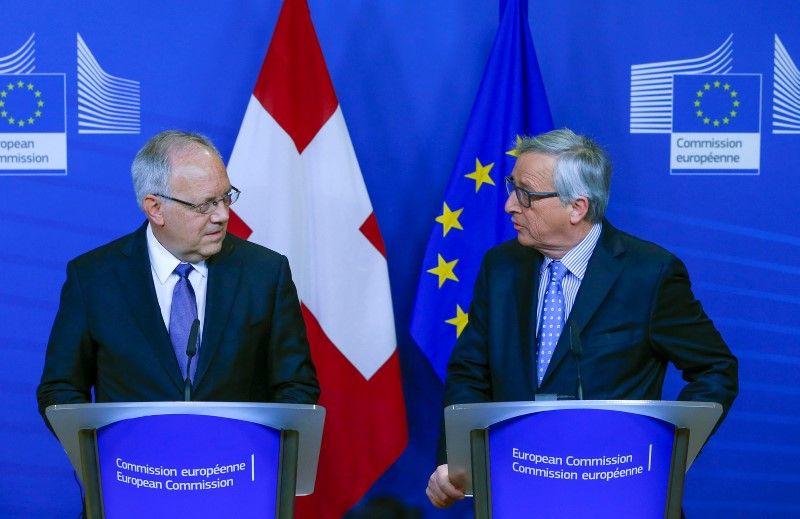 Negotiations between Switzerland and the European Union on immigration restrictions will be stepped up in the next few weeks, the Swiss government said on Saturday, with a high-level meeting planned for September.
Swiss President Johann Schneider-Ammann will meet European Commission President Jean-Claude Juncker on Sept. 19 to seek a solution to an issue that has dominated relations between the two sides since Switzerland voted to limit immigration in 2014.
Switzerland wants to negotiate a compromise with Brussels, which has insisted it cannot accept any impediments to the free movement of people enshrined in bilateral accords.
If Switzerland unilaterally introduces limits, the move could end the bilateral economic agreements and damage the Swiss economy.
Schneider-Ammann and Juncker discussed the state of the ongoing talks when they met on the fringes of summit in Mongolia on Saturday. Both sides acknowledged British's vote to leave the EU had complicated efforts to find a solution, the Swiss government said on Saturday.
"However, the two men stressed the common interest on the part of Switzerland and the EU in consolidating and further developing the bilateral path," it said.