Sword-Wielding Man Who Severed Cop's Finger Sentenced to Seven Years
That saying "Don't bring a knife to a gunfight?" Perhaps it should be revised to refer to much bigger blades.
On April 16, a London man who attacked police officers with a sword in November 2020 was sentenced to seven years and four months in prison for causing grievous bodily harm with intent to resist or prevent arrest, according to a department press release. In the attack, one officer was severely injured.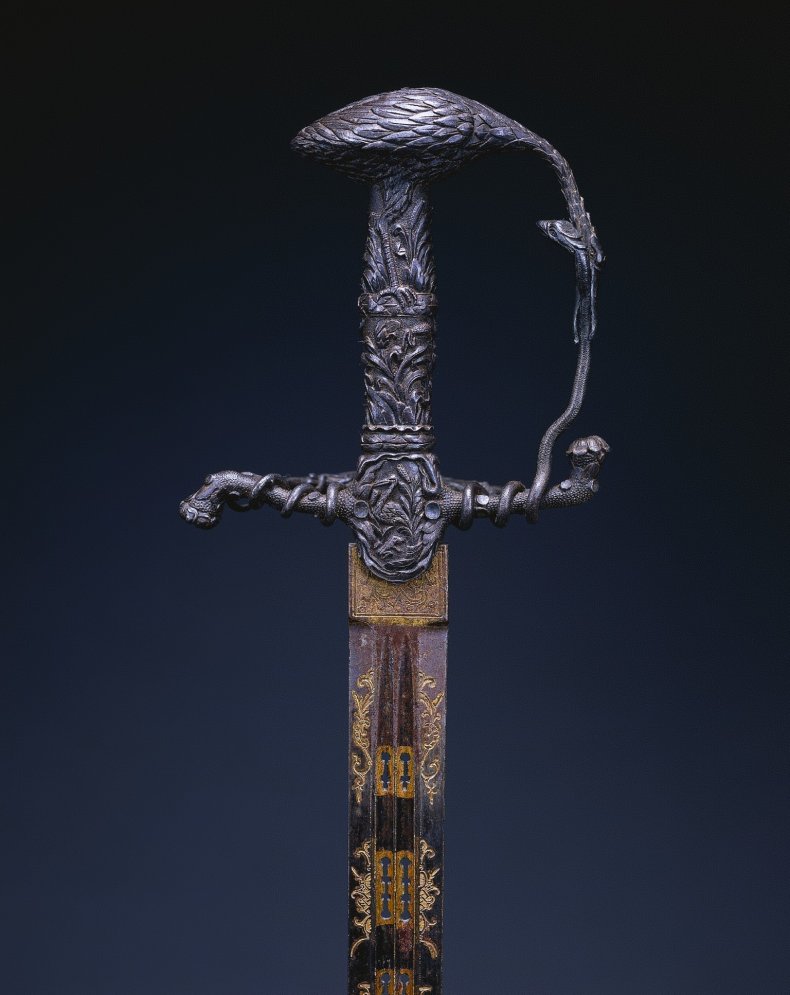 At 7:54 p.m. on November 30, officers responding to a report of a disturbance at a residence in the town of Dagenham and encountered 63-year-old Anthony Browne, who suddenly reached behind his back, whipped out a four-foot-long sword, and began slashing wildly, according to bodycam footage that was shared by Twitter user @davenewworld_2. The footage has been watched more than 15k times.
The footage depicts the terrified officers retreating as Browne advances toward them. One officer can be heard screaming "Out! Get out!" in the background. With impressive presence of mind, another takes out a stun gun and manages to stun Browne into submission.
The injured officer, whose hand was broken and whose finger was partially severed, was rushed to an East London hospital. While his wounds were not life-threatening, they required "surgery and ongoing treatment," according to Essex Live. His name was not divulged.
"I'm quite sure that this will have a lasting impact on the officer concerned, who showed great courage in the face of danger," Detective Chief Superintendent Stephen Clayman, who oversees policing in East London, said, adding that the officer was fortunate that his colleagues were so quick on the draw.
As for Browne, he was arrested on the spot and taken to an East London police station, where he was charged and remanded in custody "pending his court appearance," according to the press release. On February 16, he pled guilty at Snaresbrook Crown Court.
Clayman said that the case should serve as a warning to anyone planning or considering an assault on a police officer.
"It is completely unacceptable that officers are met with extreme violence like this," he said. "The dramatic escalation of violence and aggression shown by Browne highlights both the bravery and risks police officers often face, particularly in someone's own home. It also demonstrates that anyone who assaults an officer whilst carrying out their duty, no matter what the circumstances, will find themselves before the courts, so be warned."