SXSW Music Diary: Torres, Speedy Ortiz Triumph in Austin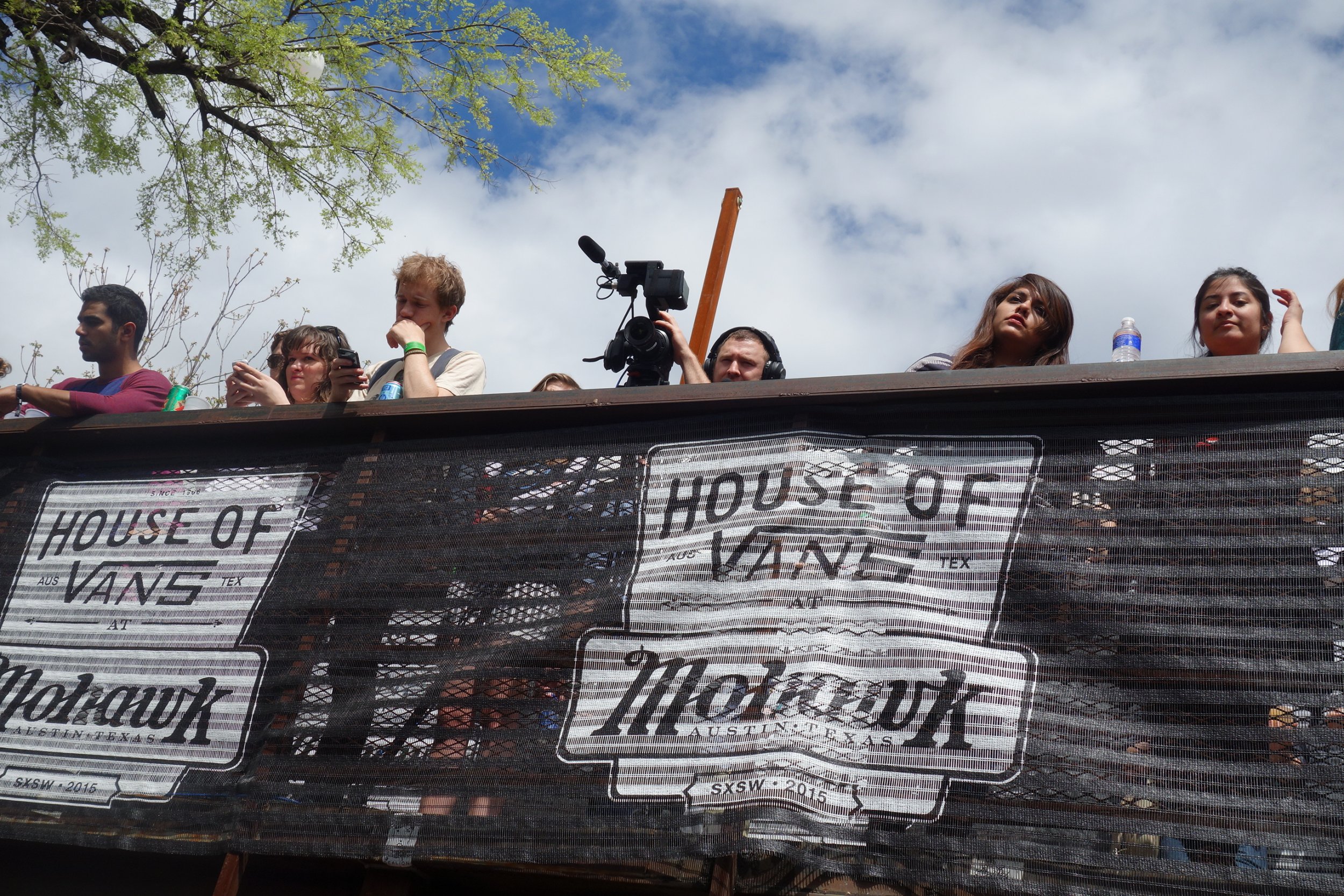 There have been no Kanye West sightings yet at South by Southwest, despite rumors that he is in town. No pop-up appearances by Beyoncé or 2013 performer Justin Timberlake at the annual music and film festival in Austin, Texas, either.
That's for the best. After several years of groaning about the event's increasing corporatization (not to mention superstar acts swooping in and leeching attention from the little guys), SXSW 2015 is said to be scaling down. Never mind the McDonald's* co-sponsor and status-happy badge-flashers—the first night and full day of music in Austin has been mostly, and refreshingly, focused on rising talent who aren't too dignified to soundcheck and set up their own gear between acts.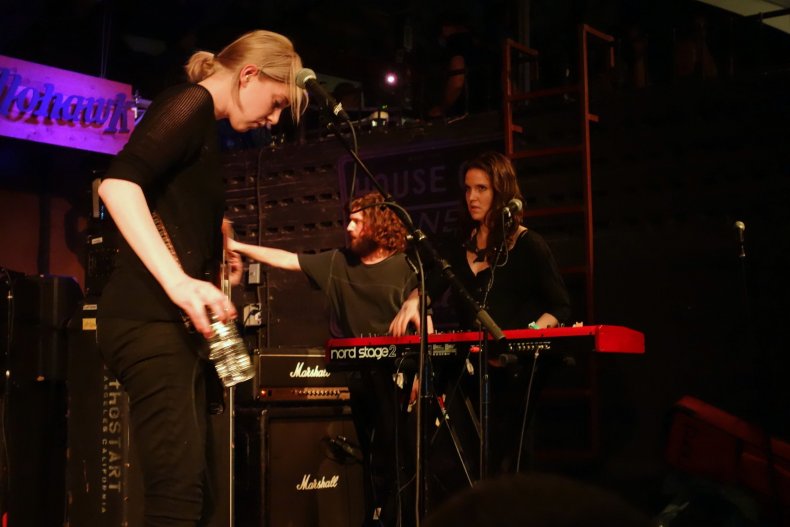 The break-out talent of Tuesday night's House of Vans showcase was undoubtedly Torres, the musical project of 24-year-old songwriter Mackenzie Scott. Torres (Scott's pronunciation: two syllables, no Spanish accent) has been likened to PJ Harvey, a comparison that's lazily slung at any woman who plays electric guitar and writes emotionally taut material. Here, though, it seems inevitable, in part because Scott records with Harvey collaborators Rob Ellis and Ian Oliver and sings in a low-pitched, searching moan that sometimes warps into a grungy moan.** Her songs bristle with guitar distortion and build to fully formed climaxes.
Performing outdoors at the Mohawk—near the site of last year's deadly car crash—Torres wreaked noisy havoc on the gorgeous "New Skin" and other highlights from her forthcoming album, Sprinter. But the artist declined to play the moving and barely-there album closer "The Exchange," for reasons that became clear when Waxahatchee took the stage immediately after. With DJ sets and Saint Patrick's Day ragers blaring from just down the street, you had to strain to hear singer Katie Crutchfield's solo set. Still, Crutchfield soldiered on, and invited her twin sister (musician Allison Crutchfield) onstage for the half-whispered duet "Blue Pt. II" and a track from Waxahatchee's upcoming Ivy Tripp.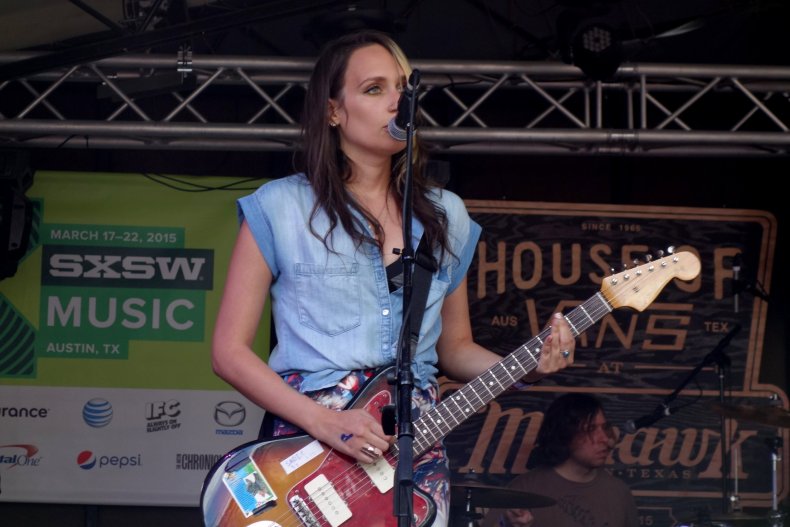 At Pitchfork's Wednesday showcase at the same venue, I saw Torres for a second time in as many days, plus a sleepy set by Kurt Vile guitarist-turned-bandleader Steve Gunn. But the showcase highlight was indie quartet Speedy Ortiz, who barreled through an entertaining set of their trademark guitar squall and start-stop rhythms with appropriately excessive volume. Led by singer Sadie Dupuis, the group at one point invited (read: repeatedly demanded) Broad City comedian Hannibal Buress to come onstage for an amusingly clumsy stint on drums. (Buress accompanied on "MKV1," and mostly stuck to the tom-toms.) "If you fuck it up, we're not gonna get discovered," Dupuis joked, though fortunately for them—and us—they already have been.
Also of note was a late-afternoon set by Calgary noise-rock band Viet Cong, whose name has been met with bubbles of outrage in recent months. (An Oberlin College show was canceled due to its "problematic" nature.) The performance was marred by setbacks both physical and technical: Drummer Mike Wallace was forced to play with one arm useless and broken (he performed one-armed admirably), and singer Matt Flegel noted halfway through that he'd been so distracted by the arm situation, he'd forgotten to tune his bass. Not that it mattered. Like the late and great band Women, with whom this group shares two members, Viet Cong's music thrives on woozy, detuned interplay. Wednesday's set was not quite as memorably warped as Women's catalog, even if "Bunker Buster" was an instant classic live.
When the bearded man in front of me tweeted praise for Viet Cong's set, I peeked at his Twitter handle and realized he was famed Nirvana biographer and Our Band Could Be Your Life author Michael Azerrad. Who knows, maybe there'll be a 350-page Viet Cong biography in 2021.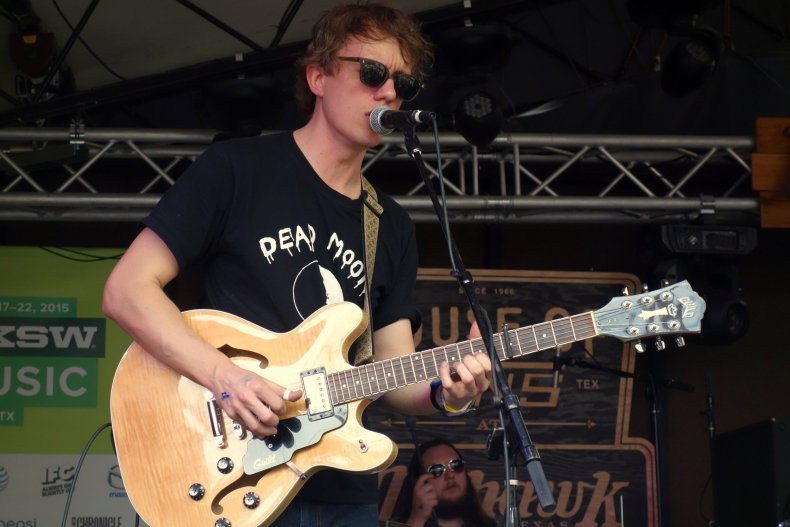 * The fast food behemoth was kind enough to invite up-and-coming bands to play its showcase for free.
** Still, let it be written and proclaimed: There is no living artist much like PJ Harvey, and won't be ever.