SXSW Music Diary: Arcade Fire Solo Sets Fail to Ignite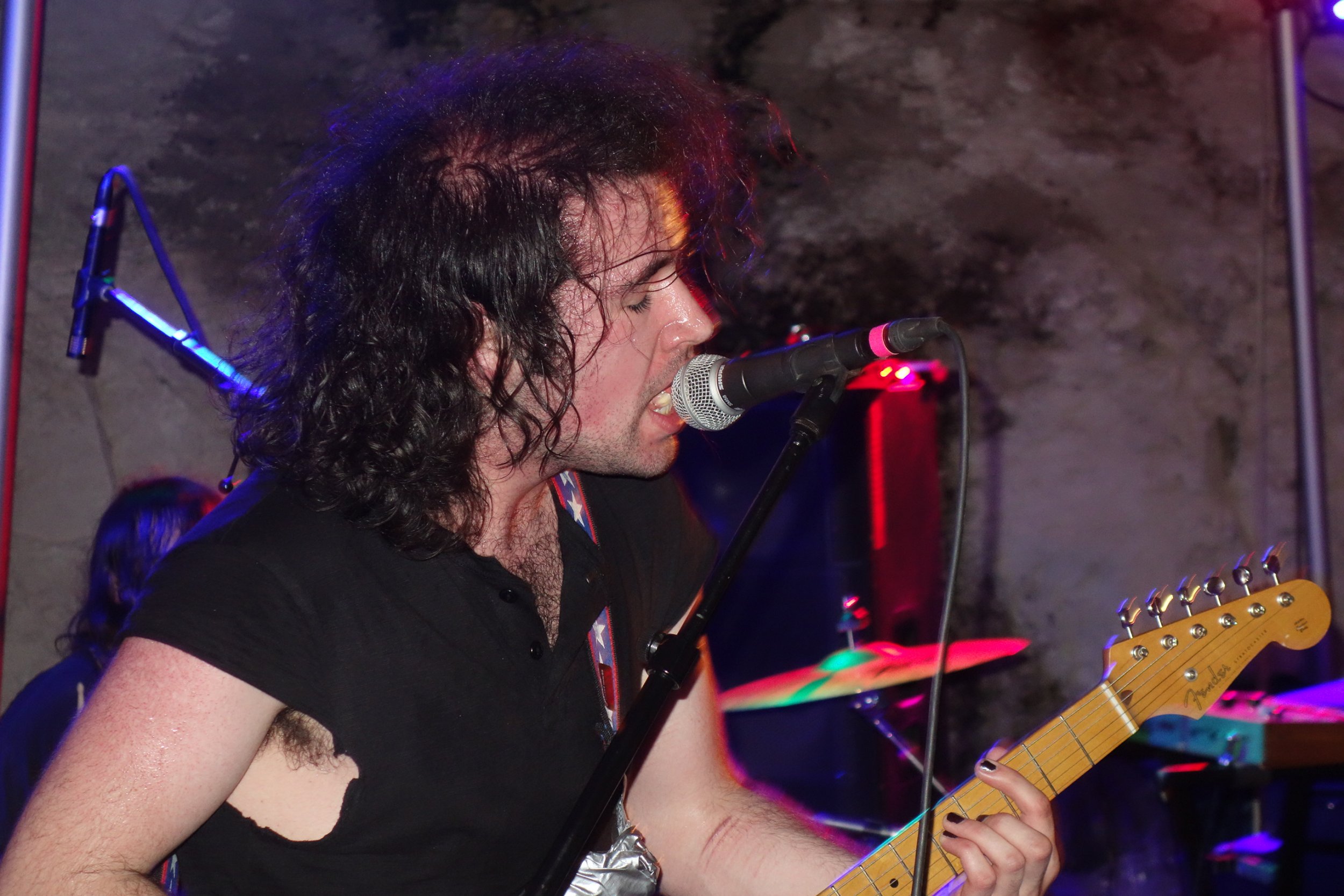 When the Arcade Fire first rose to prominence a little more than a decade ago, Pitchfork was one of its earliest champions, awarding 2004's Funeral a gushing 9.7/10 review.
So it would make sense that the indie music site, itself all grown up, would throw its weight behind several Arcade Fire members' fledgling solo endeavors at South by Southwest. The time seems right. The band's long Reflektor tour has wound down. There's time for its members to stretch out and explore before the next Arcade Fire album is due.
At the second day of Pitchfork's showcase at The Mohawk club, both Arcade Fire frontman Win Butler and his bandmate brother, Will Butler, were on the bill. They were playing separate sets. The former has been playing DJ sets for some months under the name "DJ Windows 98." The latter Butler brother is promoting his debut solo album, Policy. Neither gave fully satisfying performances. The Arcade Fire draws energy from a wild, keening sort of togetherness. Split its members apart, and what do you get?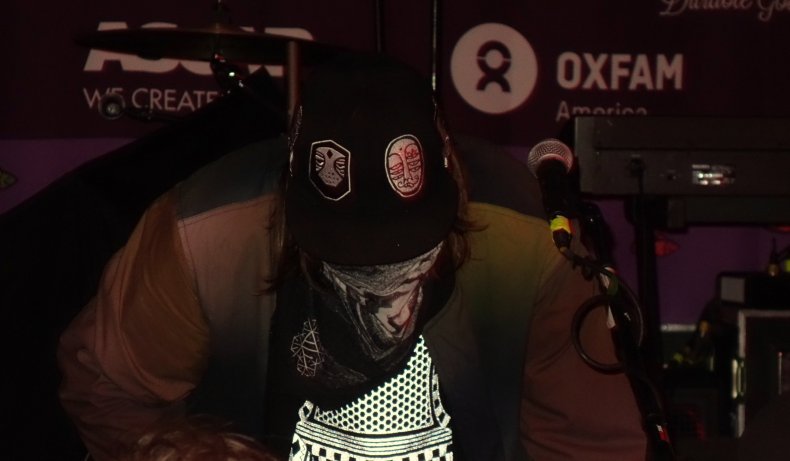 While I missed DJ Windows 98 on Thursday while watching Waxahatchee, I caught his set late Wednesday night at FLOODfest, an event at Cedar Street Courtyard. It was an odd spectacle. After playing sold-out stadiums, the elder Butler—the closest thing indie rock has to a veritable superstar—seemed ill at ease in a dinky outdoor courtyard where not every element goes according to plan. "Turn up the fucking monitor," he ordered repeatedly into his microphone. His face half-covered by a bandana, he also kept imploring the tech staff to "Cut. The. Lights." The mood improved when a pair of conga players began accompanying Butler's groove-heavy world music remixes, which spanned the gamut from Fela Kuti to the Talking Heads' "Slippery People," like a grab bag of eclectic Arcade Fire influences. The mixes were danceable, and more fun than the EDM artists Butler has scoffed at.
About 15 hours later, the frontman's younger brother Will took the stage at The Mohawk. He wore a black sweatshirt emblazoned with the name "WILL," perhaps to stave away mix-ups (the two don't look that alike). Drawing from Policy, the music had a rough, garage-demo quality that might have been refreshing after Reflektor were the songs more convincing. A trio of backing vocalists brought some soulful spark to "Son of God," but other songs felt slight and half-finished; Policy's best cut, the warped disco rave-up "Something's Coming," was nowhere to be found.
But a reporter in attendance who is confusingly also named Will Butler had a more positive take on the other Will Butler. "It's good," Will Butler told me of Will Butler's music. "He could've picked a different band name." He added, "I just showed his brother my badge. He liked it."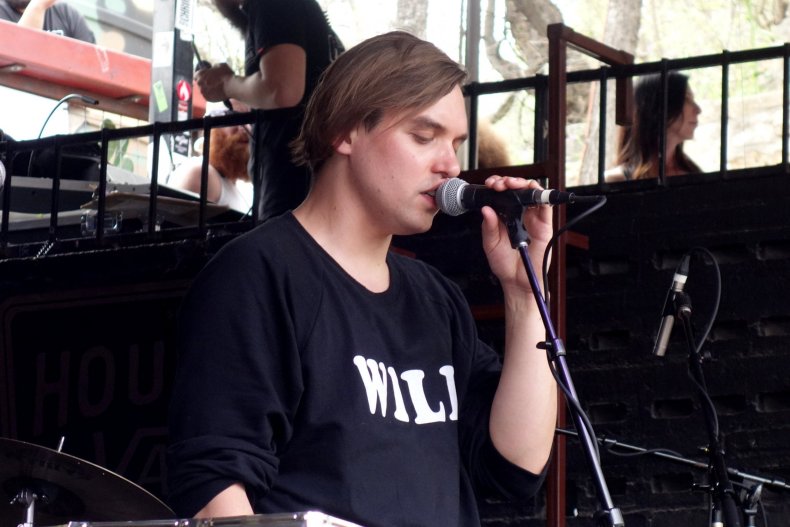 Here's a round-up of other highlights from the second night and second full day of SXSW Music. Not included is Miley Cyrus, whose surprise Fader Fort appearance I missed in favor of Deerhoof (no regrets!). Live that one vicariously with The New York Times, which described it as "the pop music equivalent of saying 'Remember me?'"
DEERHOOF (AV Club day party and Polyvinyl showcase, March 19)
I know, I know: Deerhoof didn't come to Austin to be "discovered." The ferociously talented San Francisco band has been at it in some form or other for two decades now. I've been a fan since seeing the group open for the Flaming Lips in 2006, and while their LP quality has dipped slightly in recent years, their live sets remain astonishingly consistent and consistently astonishing.
Especially so this week. On Thursday I had the absurd privilege of seeing Deerhoof perform twice in one day, and the second set—around midnight at Polyvinyl Records' outdoor showcase—was an almost indescribable maelstrom of noise-punk greatness. You can judge a Deerhoof set by how quickly drummer Greg Saunier's floppy hair starts shooting sweat in every direction. In this case, I think it was the third track. Fellow musicians Mike Wallace (of Viet Cong) and Meric Long (of the Dodos, who played just before Deerhoof) watched in envious awe as singer Satomi Matsuzaki twirled in circles, danced with a hat flung on stage, climbed atop Saunier's kick drum and led the crowd in a dizzying call-and-response to "Come See the Duck." A colorful shorts-clad Saunier, meanwhile, played like a man possessed, hammering out counter-rhythms to the counter-rhythms of the counter-rhythms as his band (and his shockingly small drumset) teetered on the brink of total collapse. God bless Deerhoof.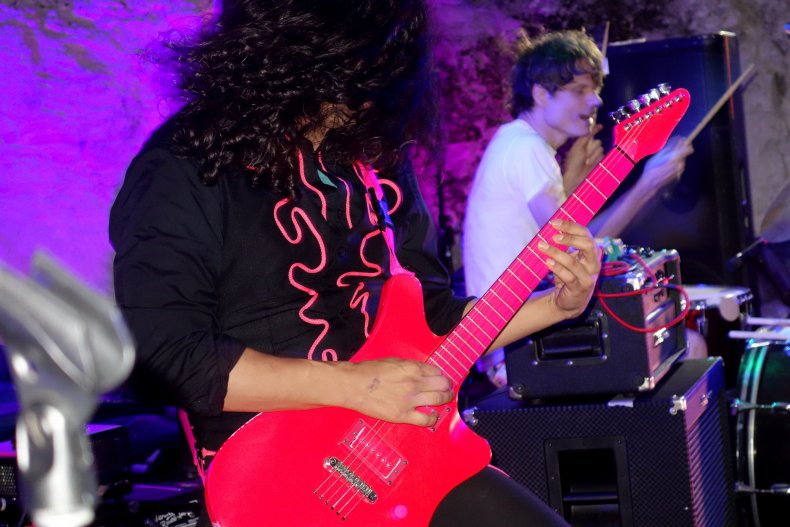 WHITE REAPER (Polyvinyl showcase, March 19)
Aside from the clamoring, scuzz-rock tones of the band's music (which isn't bad at all!), this greasy-looking Louisville four-piece was a ridiculous delight to watch. Unabashedly '80s-style headbanging, kick-flips and dueling guitar poses are not necessarily what South by Southwest is known for, and White Reaper didn't care in the least.
FRED THOMAS (Polyvinyl showcase, March 19)
At South by Southwest, there are plenty of acts who play to large crowds (this is relative) and win over a segment of the audience. Then there are the artists who play to very small crowds but charm everyone. Fred Thomas fits into that latter category. Warming up Polyvinyl's showcase at the venue Cheer Up Charlies, the prolific Michigan songwriter gave a short and sweet solo performance accompanied only by his guitar and an odd arsenal of gurgling drum loops. "This song isn't about any of you," Thomas promised as he launched into a track that shares its name with Taylor Swift's "Bad Blood" but won't easily be confused for that one—the song wound down with a bizarre spoken monologue about a trip to the dentist, and Thomas's considerable stage presence made it work.
ALVVAYS (Pitchfork Day Party, Polyvinyl showcase, March 19)
I confess: I wasn't always on board with this Canadian group's brand of indie-pop, which can sometimes seem as cloying as it is satisfying. (And how many times have I humiliated myself mispronouncing that band name?) But the Grinch might have been swayed by the band's sunny, spirited set and baby-blue outfits at Cheer Up Charlies. It was harder not to admire singer Nancy Rankin's plea to the crowd: "Can the tiny people and the really tall people switch?" she requested. "Come on! Participate! I know you're all drunk. We are, too."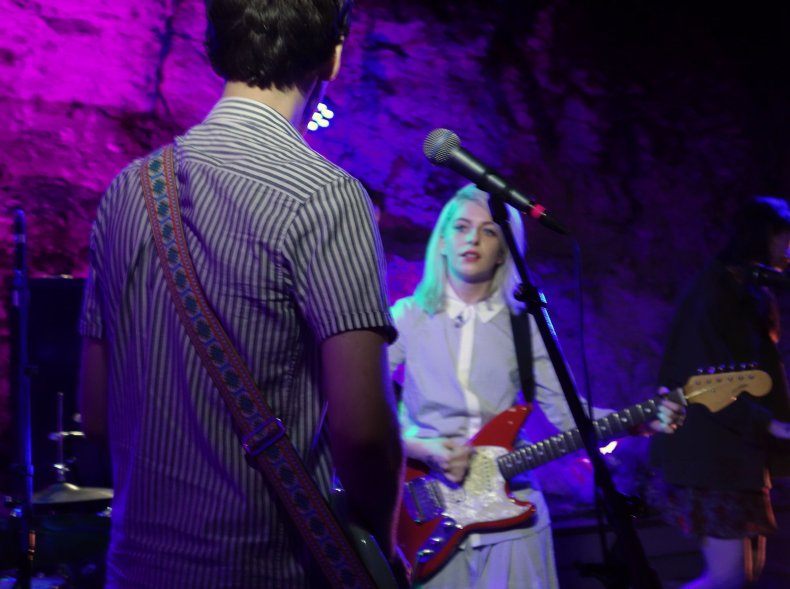 SPOON(Cedar Street Courtyard, March 18)
Spoon playing to 250 drunk people in a courtyard? Win Butler trying his hand at DJ sets? True, South by Southwest 2015 can sometimes seem like the East Village in 2003. But after mixed reactions to Windows 98, the recently resurgent Austin band's hometown set came as a thrilling, messy highlight. Spoon's albums tend to be meticulously constructed indie-rock tapestries, but there was an element of anarchy in the band's live set, from the raucous guitar crackles in "My Mathematical Mind" to the mid-tempo tumble of recent single "Rent I Pay." The clearly inebriated crowd liked it; one fan started climbing and swinging from the tent rafters.