SXSW Film Review: 'All Things Must Pass' Is a Bittersweet Ode to Tower Records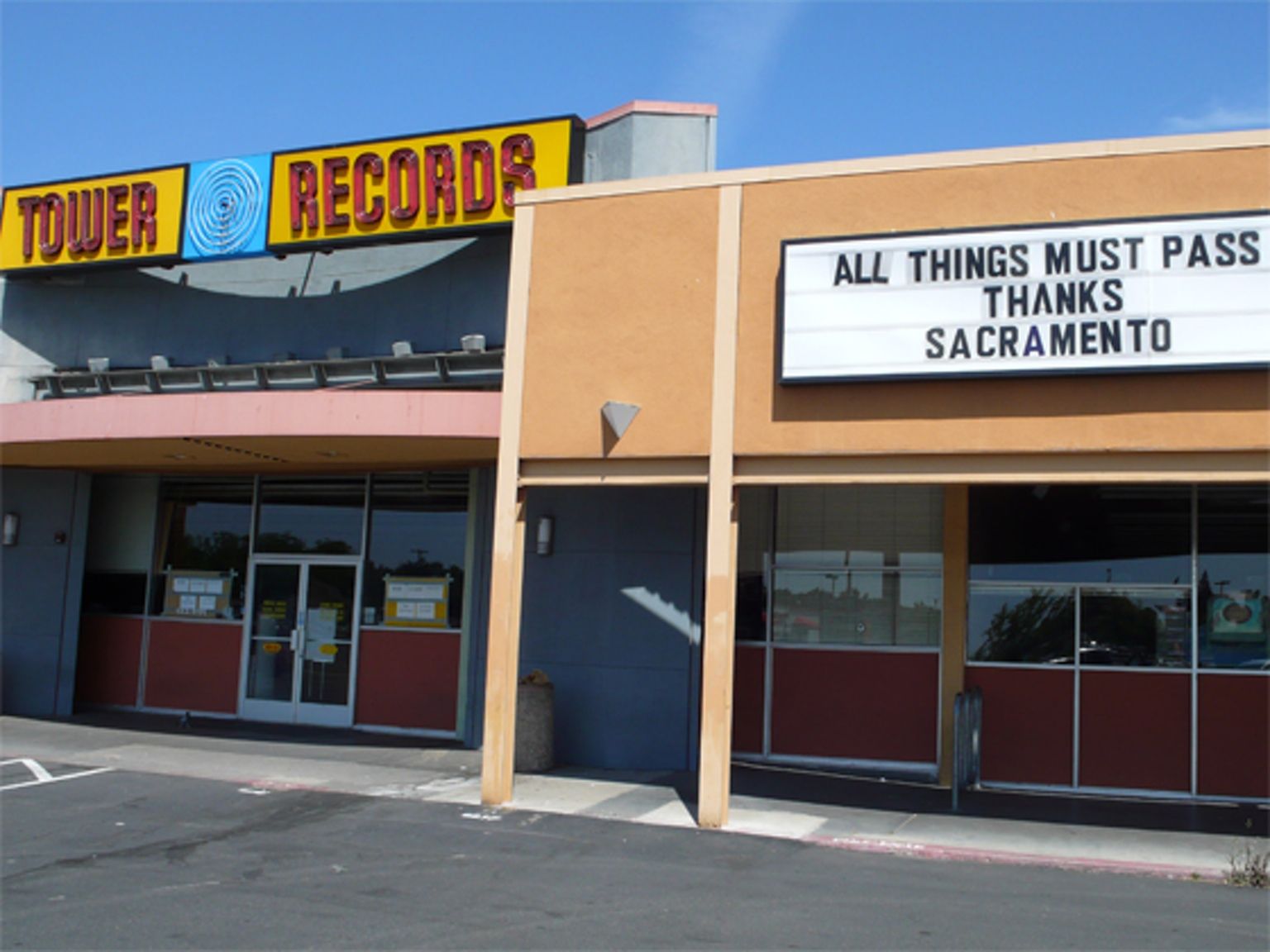 Which was your store? If you were a music fan in the late 20th century, surely you had one; there was no other way to build a record collection. There were the retail giants (Virgin Megastore, Sam Goody, Coconuts), as mighty as they were doomed. And then there was Tower Records, which for the bulk of its brick-and-mortar existence served as more than just a shopping destination. It was a social and cultural hub.
That's the broad view in All Things Must Pass, which premiered to substantial enthusiasm at South by Southwest last week. The directorial debut from actor Colin Hanks (Orange County, Band of Brothers) is an affectionate documentary tribute to the fallen retailer, which filed for bankruptcy in 2006. "Everybody in a record store is a little bit of your friend for 20 minutes or so," Bruce Springsteen says in the film. For those who came of record-buying age with Tower, this movie suggests, that store was a friend for 40-odd years.
In lieu of an authoritative narrator, Hanks relies on the store's longest-serving employees and highest-profile customers to chronicle its story. (Elton John describes Tower's closing as one of the great tragedies of his life, while Dave Grohl jokes that he worked at the store because no other employer would tolerate his lengthy hair.) It's a familiar narrative arc—a humble opening in Sacramento, increasingly global aspirations during the CD boom of the 1980s and '90s, a post-Napster liquidation—and really a microcosm for something larger. All Things is the story of the rise and fall of the entire retail music industry. Hanks summons the right talking heads to fill in the larger points (Rolling Stone's Steve Knopper is a useful source of history-book-style elucidation), and the right employees to fill in the unabashed emotion. Grainy, archival footage is fuel for the nostalgia fire.
And speaking of those employees, All Things Must Pass is disarmingly intimate for a film about a massive retail chain. These people spent their lives in Tower's alphabeticalized aisles. (It wasn't all business: In the early years those stores were full of booze- and coke-fueled escapades.) Former Universal Music executive Jim Urie breaks down in tears as he recalls his glory days at the shop. He's not the only one. Russ Solomon, the founder, becomes the film's wispy-bearded hero. In a memorably intimate moment, Solomon is filmed in the hollowed-out skeleton of an original Tower Records location. He describes the life and energy that should be filling that room. But, of course, that's gone.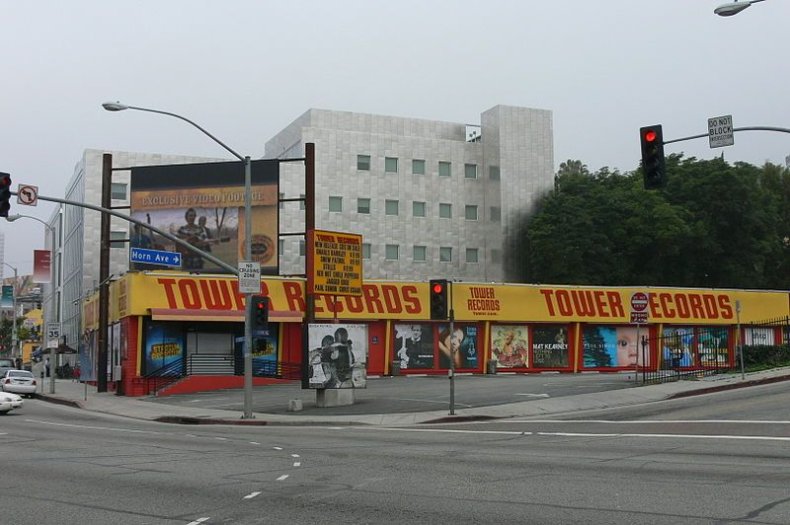 Here's a striking figure. From the early '80s, when Michael Jackson's Thriller was king, up until about the turn of the century, the retail record industry only grew. No dips. There was no conceivable end. That's why big chains stopped selling singles, so you'd have to splurge on the album. That's why retailers started testing how much they could gouge you on a new CD before you'd stop buying. That's what primed the air for the MP3-era collapse. You know how the story ends. But on film, the restructuring and layoffs still hurt. The grief is still raw.
What's odd is how All Things Must Pass takes Tower's demise as the demise of all record stores. Plenty of smaller, more specialized stores—the ones without Asian expansion plans and big-budget borrowing—are still surviving (if not quite thriving) in the right environments. No mention is made of Other Music, the New York indie music shop that opened in the 1990s across the street from Tower's East Village location. Who would have predicted that Other Music would still be going strong in 2015 while the chain that earned a billion dollars in 1999 is a Manhattan ghost? (Of course, Tower Records was foremost a West Coast enterprise, despite the typical New Yorker's tendency to think our store came first.) With the rise of Record Store Day and once-obsolete formats, it's striking to see which models are feasible in Tower's wake.
All Things Must Pass takes its name not from the George Harrison song (which plays over the credits) but from a farewell written on the marquee at the first Sacramento store when it closed in 2006. That seems to encompass the film's central conceit: At Tower, the music (and counterculture) came first—even as a sad series of corporate rescue measures seemed to undermine that legacy.