CNN 2020 Town Hall Live Stream: Time, How to Watch Tulsi Gabbard, Pete Buttigieg, John Delaney at SXSW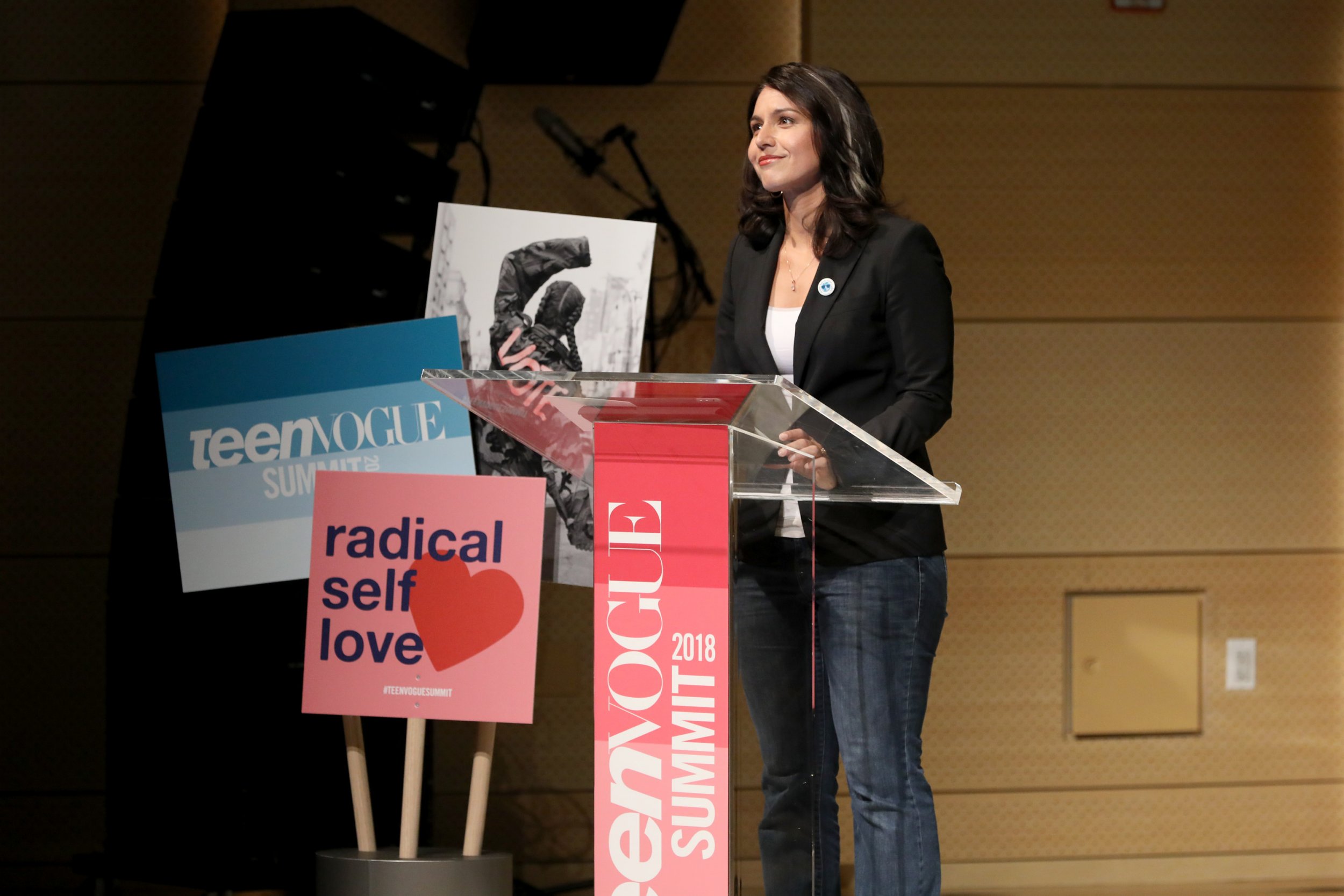 Three presidential hopefuls are hoping to make their pitch today at the 2019 SXSW Conference and Festival in Austin, Texas. But you don't have to be in attendance at the event to watch. All three will be streaming live online.
Hawaii Democratic congresswoman and 2020 presidential candidate Tulsi Gabbard is set to appear in a CNN-hosted town hall Sunday evening at SXSW.
Gabbard is set to lay out her vision for the country and her 2020 candidacy during a live presidential town hall starting at 8 p.m. ET. The "Live From SXSW" event Sunday will be moderated by CNN's Dana Bash and Jake Tapper. The event will air live on CNN, CNN International and CNN Español channels.
South Bend, Indiana mayor and the first openly gay Democratic candidate for president, Pete Buttigieg is set to talk at 9 p.m. ET and former Maryland congressman and fellow Democrat John Delaney begins the event at 7 p.m. ET.
Buttigieg also spoke to The Texas Tribune Friday on a wide variety of issues including his 2020 presidential ambitions.
Gabbard, Buttigieg and Delaney's town hall live streams will all be available through the CNNgo live video via their website.
Buttigieg is set to appear at The City Hall Blueprint For Running the Country at 2 p.m. CT in downtown Austin Sunday. He will appear alongside Mayor Mike Rawlings of Dallas and Mayor Francis Suarez of Miami. On Friday, Buttigieg, an Indiana Democrat, ridiculed Republicans including President Donald Trump, Vice President Mike Pence and said he has "more military experience" than every recent president other than George H.W. Bush.
Buttigieg, who was at the South by Southwest Conference and Festivals last year, also addressed gun violence in U.S. schools.
Gabbard and Buttigieg's 2020 talks at SXSW are only a few of the ongoing events occurring at the Austin festival from March 8 through March 17.
New York Democratic congresswoman Alexandria Ocasio-Cortez spoke at a SXSW panel about climate change Friday. Scientist and TV personality Bill Nye made a surprise appearance at the event, saying she "gets it" on the seriousness of climate change effects.