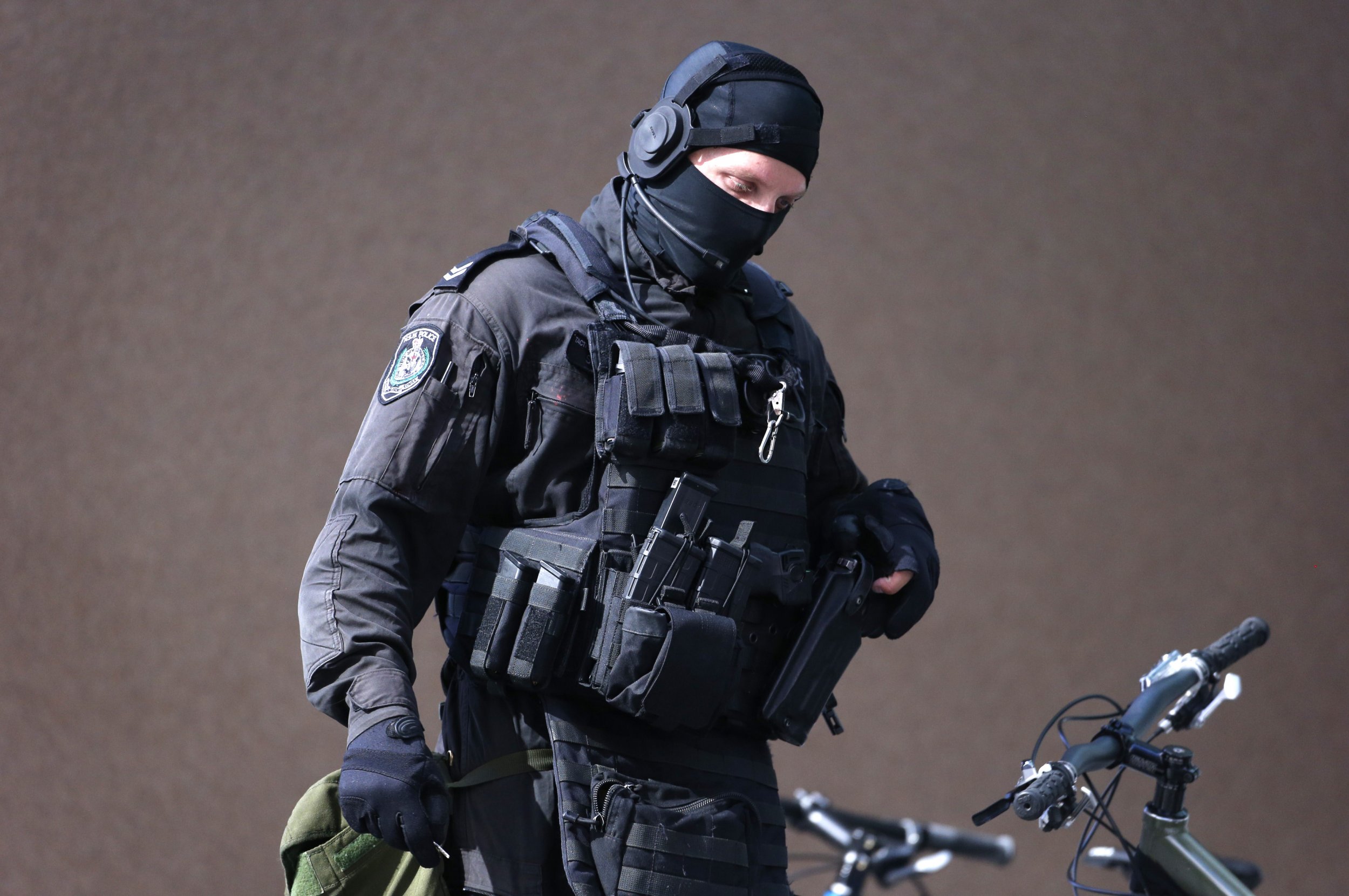 Members of the Australian media say that they have been in contact with hostages held in the Sydney cafe by a gunman, calling himself 'the Brother' giving an insight into his possible motivations and demands.
According to 2GB radio DJ Ray Hadley, who spoke to an unidentified male hostage on his mobile, the hostage-taker is demanding the delivery of an Islamic State (ISIS) flag and a conversation with Australian prime minister Tony Abbott.
Local TV news channels TenNews and Channel Nine also said they had had contact with hostages inside the cafe and reported similar demands. Channel Nine said that the hostage-taker was offering one hostage in exchange for the ISIS flag.
In an interview on CNN, Hadley added that the hostage-taker had said he wanted to be recognised as a member of ISIS.
"In the background I could hear the hostage taker issue the instructions about wanting to talk to the prime minister, calling me a scumbag, calling the media generally scumbags for reporting [ISIS] as a group of murderous bastards who have no regard for human life," Hadley told CNN.
Hadley said his conversation with the hostage had taken place off-air and he had subsequently handed his phone over to hostage negotiators after deciding that he was not qualified to deal with the situation.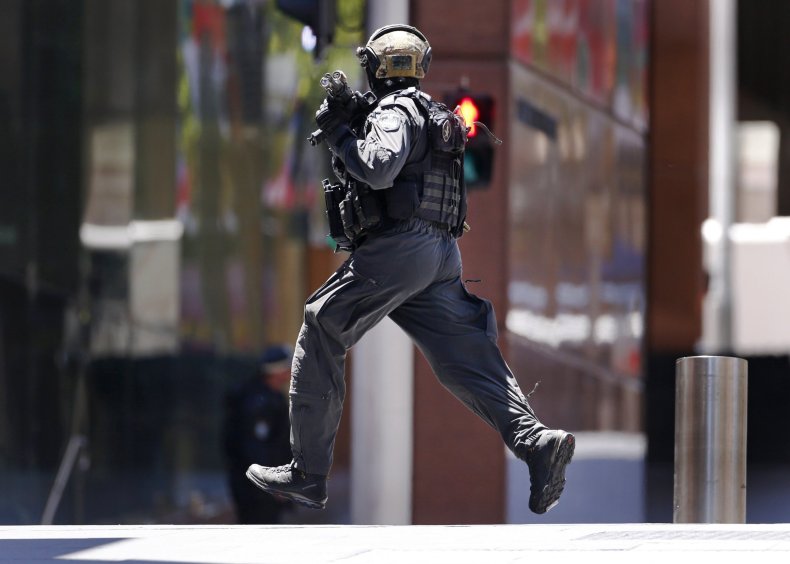 In Focus
A gunman has taken numerous employees and customers hostage in a cafe in the heart of the financial district of Sydney.
Launch Slideshow

7 PHOTOS
The Lindt Cafe in Sydney is currently surrounded by police and five hostages have escaped over the course of several hours with New South Wales state deputy police commissioner Catherine Burn adding that less than 30 hostages remain inside.
Previously hostages were made to put a black flag with Arabic writing up against the glass cafe window, which appears to be the Islamic sanada - the Islamic declaration of faith hailing Allah as the only true god and Muhammad as his messenger.
The perpetrator, who appears to be acting as a lone gunman, has also said that he has planted two bombs inside the cafe and a further two in undisclosed Sydney locations.
Local authorities have not commented on the bomb claims and have played down mounting suspicions that the attack is religiously motivated.
"We have not yet confirmed this is a terrorism-related event," State police commissioner Andrew Scipione said
New South Wales police told media that they "have had contact and continue to have contact" with the gunman holding the hostages inside the cafe, however they do not know what his motivation is. They said they were aware of the man's identity, but asked the media not to release his name.
More than 70 Australians are believed to be fighting for Islamic State with fear about radicalised fighters returning prompting the government to raise the country's terror alert in September.
Jewish academic and religious institutions in Australia have put in stronger security measures, according to the Australian Jewish News, with Jewish schools and other institutions being in complete lockdown as a result.
Meanwhile local Australians, fearing the event may prompt Islamophobia have started using the hashtag #IllRideWithYou (I'll ride with you), currently trending in the Sydney and Adelaide areas. The campaign encourages citizens to remain "mates" with anyone dressed in Islamic clothing in public and pledging to keep public transport safe for muslims.