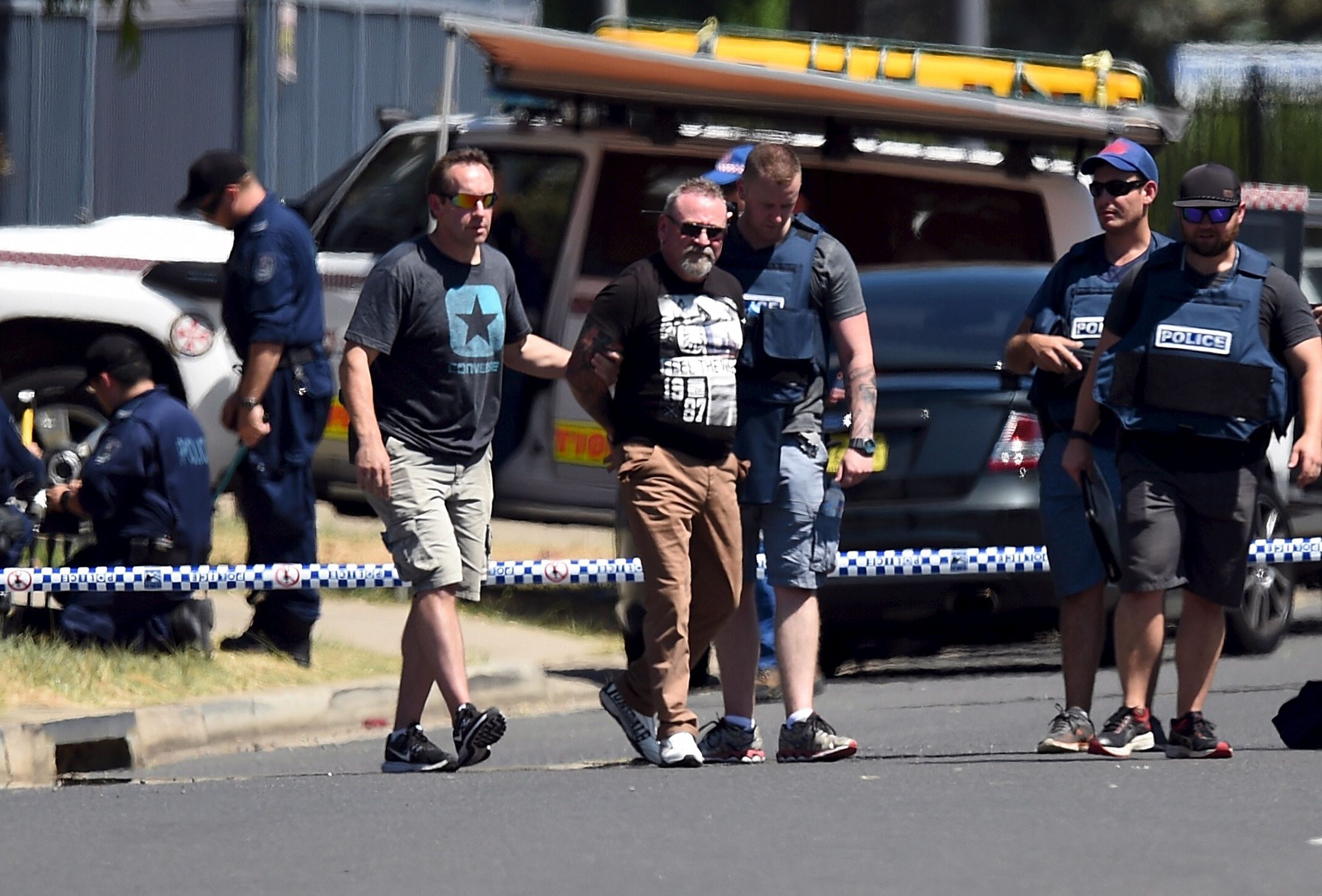 A siege that lasted more than six hours at a factory in Sydney, Australia, has finally ended, say police. The gunman, who had killed one person and injured two others, shot himself around 5 p.m. local time. The identity of the attacker is not yet known.
His death was announced soon after three people were seen leaving the factory building and getting into a police car, the BBC reports. It is not clear whether the trio were hostages.
The attack began at 10.45 a.m. at the Inline National Signage factory in the southwestern suburb of Ingleburn, SBS reports. Police quickly surrounded the building, though it is not known how they managed to bring the siege to an end. Local media reports suggest that the gunman was armed with an automatic rifle. Another man was arrested at the factory and has been charged with hindering the investigation.
The two men who were shot and survived are currently in Liverpool hospital where they are said to be in a stable condition. One man received emergency surgery, while the other had superficial wounds to his lower body.
Monday's incident is reminiscent of the 2014 Sydney hostage crisis when a lone gunman named Man Haron Monis held 10 customers and eight employees captive at a Lindt chocolate cafe on December 15-16. By the end of the siege, two people and Monis had been killed.