Sydney Teenager Pleads Guilty To Plotting Anzac Day Terror Attack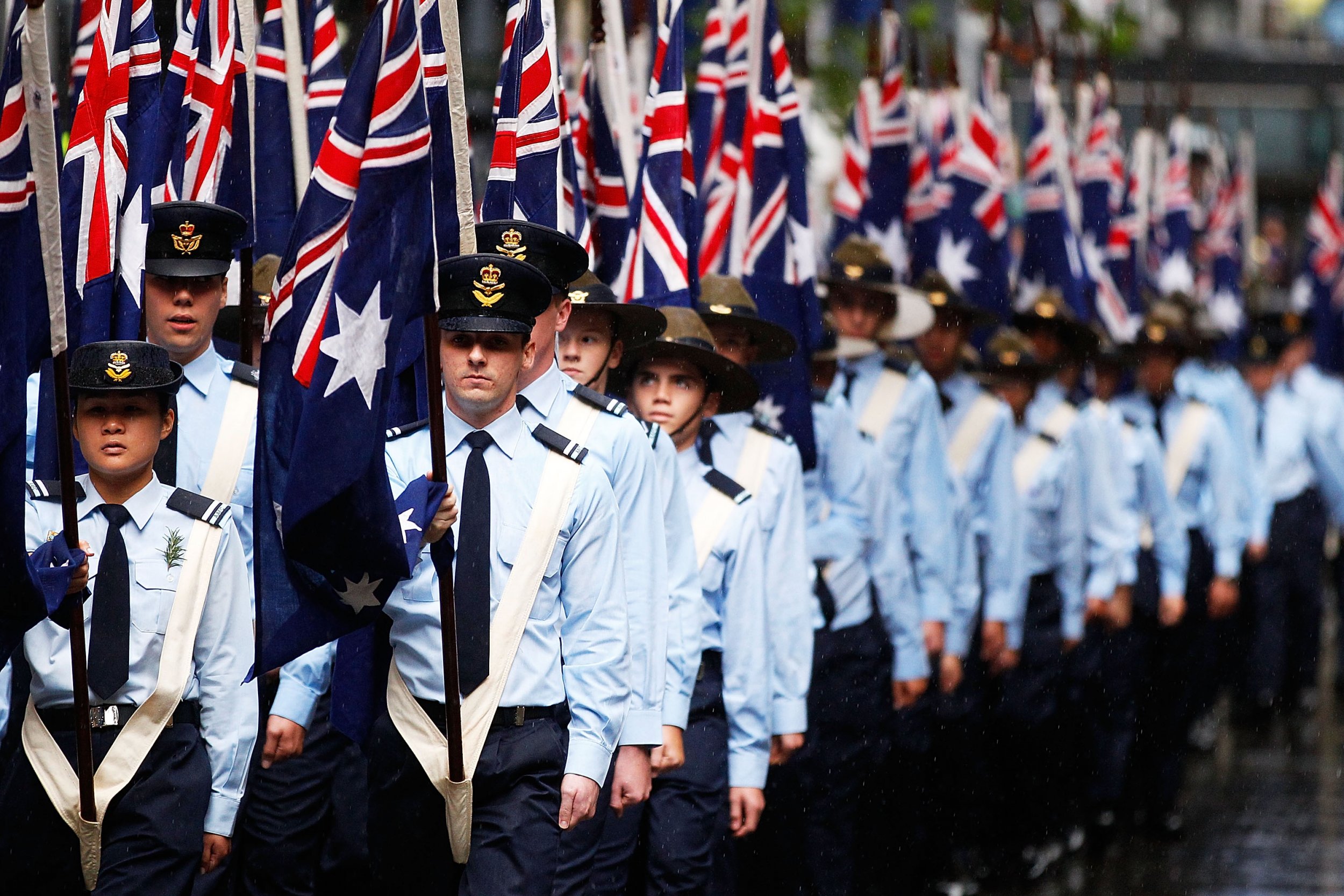 A Sydney teenager pleaded guilty on Friday to planning a shooting or bomb attack on an Austrian public holiday in 2016.
He pled guilty to planning a terror attack. Police alleged he attempted to obtain a gun or a bomb-making manual. He faces life in prison.
His intended target was the ANZAC Day parade on April 14, 2016 in Sydney. The annual public holiday commemorates the World War I landings at Gallipoli in 1915, the first major military deployment made by Australia and New Zealand in World War I.
Authorities have not identified the teen, on trial at the Parramatta Children's Court in western Sydney, because of his age. He was 16 and had left school to take a trade apprenticeship by the time authorities arrested him on April 24 last year, hours before celebrations began.
Read more: Australian teen gets 10 years for Anzac Day bomb plot
"A plea has been entered and the matter is on its way to finalization," the teenager's lawyer, Upol Amin, said on Friday, the Australian Broadcasting Corp reported.
Authorities discovered notes at his home declaring that Sharia law, an ultra-conservative strand of Islamic law, should be implemented across the world.
It is the second Anzac Day plot that Australian authorities say they have prevented in recent years. In September, an Australian court sentenced Sevdet Ramadan Besim to 10 years in prison for plotting a 2015 attack on another Anzac Day parade in Melbourne. Besim had discussed several violent plots in online messages with a British teen—who became one of the youngest British nationals convicted of a terror offense in October 2015—including attaching explosives to a kangaroo and beheading a police officer. Authorities said propaganda disseminated by the Islamic State militant group (ISIS) had inspired both teenagers.
Australia remains a target for ISIS because of its participation in the U.S.-led coalition fighting the extremist group in Iraq and Syria. Dozens of Australians have traveled to Iraq and Syria to fight for the jihadist group in its self-proclaimed caliphate.
Australia has already suffered attacks by radicalized individuals. In 2014, a man held 18 people hostage in a cafe in Sydney, killing one person before police shot him dead. Another person died when a police bullet ricocheted in a raid on the cafe.