Who is Michael De Luca? Sylvester Stallone Responds to Sexual Assault Claim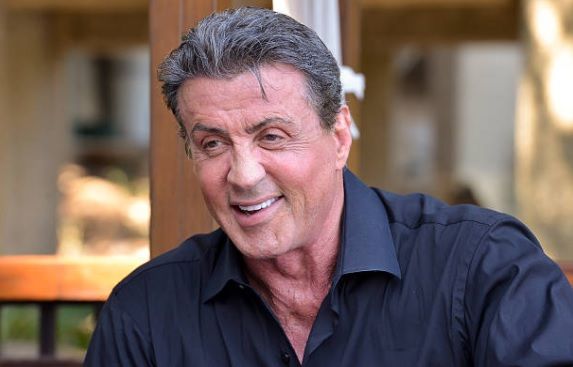 Sylvester Stallone issued a statement on Thursday after he was accused of sexually assaulting a 16-year-old girl in the '80s when he was 40. It was the Daily Mail that unearthed the apparent police report, which claimed Stallone and bodyguard Michael De Luca forced the girl to have sex with them in a Las Vegas hotel room, but the Rocky star vehemently denied the allegations.
"This is a ridiculous, categorically false story," his spokeswoman, Michelle Bega, told TMZ on Thursday. "No one was ever aware of this story until it was published today, including Mr. Stallone. At no time was Mr. Stallone ever contacted by authorities or anyone else regarding this matter." The rep added: "It never happened."
The alleged victim, whose name was not revealed, claimed she had sex with Stallone under intimidation. She felt "very uncomfortable" but felt like she didn't have a choice, the police report from the Daily Mail said.
De Luca allegedly forced her to perform oral sex on him, and then penetrated her while making the girl perform oral sex on Stallone.
When the alleged rape was over, Stallone supposedly threatened the girl, saying "they would have to beat her head in" if she told anyone. "During the interview [the teen] became emotionally upset numerous times, crying and sobbing," police noted in the report.
The teen was "humiliated and ashamed." She reportedly signed a "no prosecution" form. If a victim does not press charges, police cannot move forward with the case, the Las Vegas Police Department told TMZ.
De Luca was 27 years old when the supposed incident happened. He was killed in 2013 by California police during a traffic stop.
Stallone didn't respond to the allegations on social media. Hours before the Daily Mail's story broke, he posted a picture of his three daughters—Sistine, Sophia and Scarlet—to Instagram. "As parents we are very proud of our daughters serving as Golden Globe ambassadors last year and welcome Simone Johnson, Dwayne Johnson's wonderful daughter as the Golden Globe ambassador for 2018! Well done ladies!" he wrote.
The allegations against Stallone come on the heels of powerful men in Hollywood being accused of sexual misconduct, assault and rape. Most recently, comedian Louis C.K. was fired from multiple projects after five women accused him of sexual misconduct last week, and House of Cards actor Kevin Spacey was fired from the Netflix series and removed from Scott Ripley's completed film, All the Money in the World, after several men accused him of assault last month.