Sylvia Plath: Google Doodle Honors Eminent American Poet and Novelist on Birthday
Sunday's Google Doodle celebrated the life of Sylvia Plath—but who was she, and why is she worth remembering?
Though she only lived to the age of 30, Sylvia Plath made an indelible mark on the literary world. She penned several books of poetry as well as the novel The Bell Jar, published in 1963. In the New York Times Book Review, fellow Pulitzer-winner Joyce Carol Oates described Plath as "one of the most celebrated and controversial of postwar poets writing in English." She was awarded the 1982 Pulitzer Prize in poetry, the first person to receive the accolade posthumously.
Much of Plath's work is reflective of the agony a person may experience as a result of mental health problems, as well as of how one's view of their own impending death can spur the most intense self-reflection. What she produced in her short yet illustrious career remains influential today.
Plath was born October 27, 1932, in Boston, and exhibited an early aptitude for the literary arts. According to the Encyclopedia Britannica, she published her first poem at the age of 8, after which she proceeded to enter and win a slew of literary contests. Her work was sold to and published in The Christian Science Monitor and Seventeen magazine, and she was also a co-winner of a 1952 Mademoiselle magazine fiction contest. All this was while she was in high school, before she earned a scholarship to Smith College, a prestigious, all-women liberal arts college in her native Massachusetts.
While at Smith, Plath suffered from mental health issues, which included severe depression and suicidal tendencies. She suffered a mental breakdown during her college career which forced her to spend some time in the hospital. Nevertheless, she graduated with honors in 1955 and went on study at Oxford University on a Fulbright scholarship.
Plath returned to the United States and taught at her alma mater, but returned to England after a year. She had a brief, tumultuous marriage with fellow poet Ted Hughes, whose adultery would influence much of her later work.
Her first collection of poetry, The Colossus, was published in 1960 and met with positive reviews. Her novel, The Bell Jar, was published in London three years later under the pseudonym Victoria Lucas. According to the Encyclopedia Brittanica, the book mirrors Plath's own life, detailing the mental breakdown and eventual recovery of a college girl. The book is now celebrated as "a damning critique of 1950s social politics."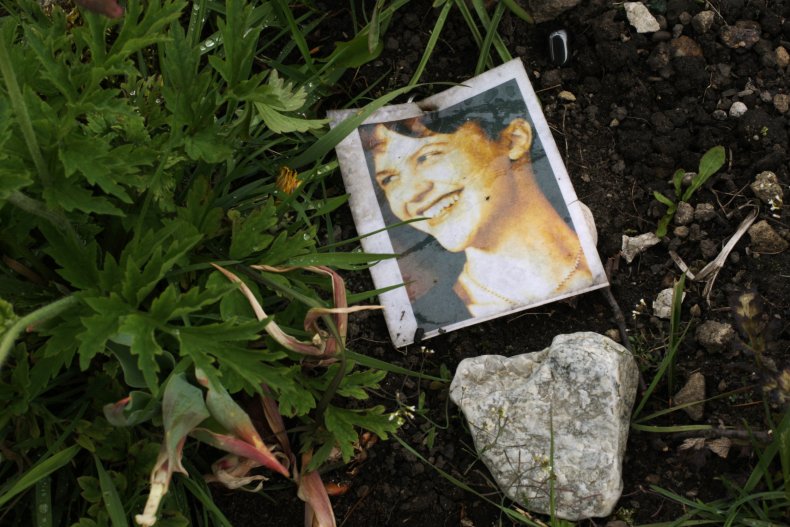 Plath wrote with great speed and ferocity in the final three years of life, during which she produced some of most well-known work, including the poems "Daddy" and "Lady Lazarus." These and other poems were later published in The Collected Poems, a body of Plath's work published in 1981.
Plath took her own life in 1963 at the age of 30.
Artist Sophie Diao, who drew today's doodle, said she had long harbored a respect for Plath's work ethic and devotion to her craft.
"I find her work very empowering, and I really admire how hardworking she was," Diao told Google. "Writing almost every day, while being a homemaker and mother, and organizing her and her husband's finances, and applying for grants and fellowships... she was clearly a strong-willed enthusiast."