A Florida synagogue has cited religious freedoms in its lawsuit over the state's new abortion law.
The act signed by Florida Governor Ron DeSantis on April 14 bans abortions after 15 weeks of pregnancy, without exemptions for cases of rape, incest and human trafficking. Previously, Florida allowed abortions until 24 weeks. The new law is slated to take effect on July 1.
DeSantis signed the law at a church in Kissimmee, Florida. Although 74 percent of white evangelical Protestants say that abortion should be illegal in all or most cases, six in 10 Americans believe it should be legal, according to the Pew Research Center.
But Congregation L'Dor Va-Dor in Boynton Beach, Florida, has claimed in a lawsuit that Florida's 15-week abortion ban violates the religious freedom rights of Jews.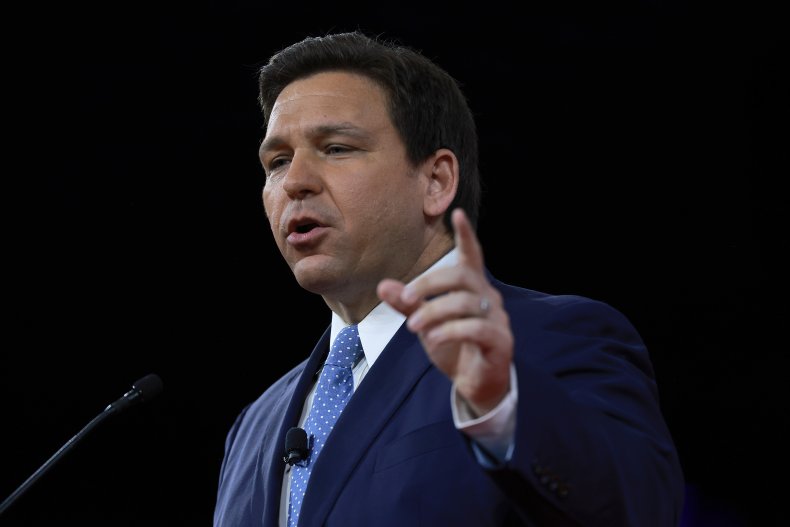 "For Jews, all life is precious and thus the decision to bring new life into the world is not taken lightly or determined by state fiat," said the lawsuit filed Friday in Leon County Circuit Court.
The synagogue argued that abortion is required "in Jewish law" if necessary "to protect the health, mental or physical well-being of the woman, or for many other reasons not permitted under the act."
As a result, the law "prohibits Jewish women from practicing their faith free of government intrusion and thus violates their privacy rights and religious freedom," said congregation leaders.
The lawsuit added that people who "do not share the religious views reflected in the act" will suffer "irreparable harm" under the state's new law.
Another lawsuit against the abortion law was filed earlier this month by a coalition of abortion rights groups, which rested their challenge on the law's violation of state privacy rights. Florida's Constitution includes a privacy clause that says, "Every natural person has the right to be let alone and free from governmental intrusion into the person's private life except as otherwise provided herein."
Florida's abortion law was modeled after a 15-week abortion ban in Missippipi, which is under review by the Supreme Court. A majority draft opinion leaked from the Court in May revealed that justices could use the Mississippi case to overturn Roe v. Wade, ending the constitutional right to an abortion in the United States.
If the opinion is finalized, abortion would instantly become illegal in 13 states through "trigger bans." The Guttmacher Institute has forecast that Florida is also likely to ban abortion completely if Roe v. Wade is overturned.
Newsweek reached out to Congregation L'Dor Va-Dor and Leon County Circuit Court for comment.