Synthetic Marijuana Kills Four in Illinois, Officials Warn of People Coughing Up Blood and Internal Bleeding
A woman in her 30s died in Illinois as a result of smoking synthetic marijuana, the state's public health department announced on Tuesday. The death is the fourth reported in Illinois since March 7.
More than 150 people in the state have reported health problems after taking the drug, mostly in Chicago, Peoria County and Tazewell County.
According to the Centers for Disease Control and Prevention, cases have been reported in Indiana, Maryland, Missouri and Wisconsin. "If you have purchased any of this product (e.g., K2, spice, and synthetic marijuana) since March 1, 2018, do not use it," the agency's website states. These products may be solids that have been shredded or come in a liquid form.
According to a statement from the Illinois Department of Public Health, a specific chemical called brodifacoum may cause the bleeding that can kill people who use tainted synthetic cannabinoids. The chemical prevents people's blood from clotting properly.
Even without the rat poison, synthetic marijuana tends to carry serious side effects including strokes, seizures and hallucinations. More than 450 people went to a hospital after taking synthetic cannabinoids between January 2010 and November 2015, according to CDC data. Nearly a third of those cases involved teenagers and most involved men. One 17-year-old boy's heart stopped after an allegedly very small dose.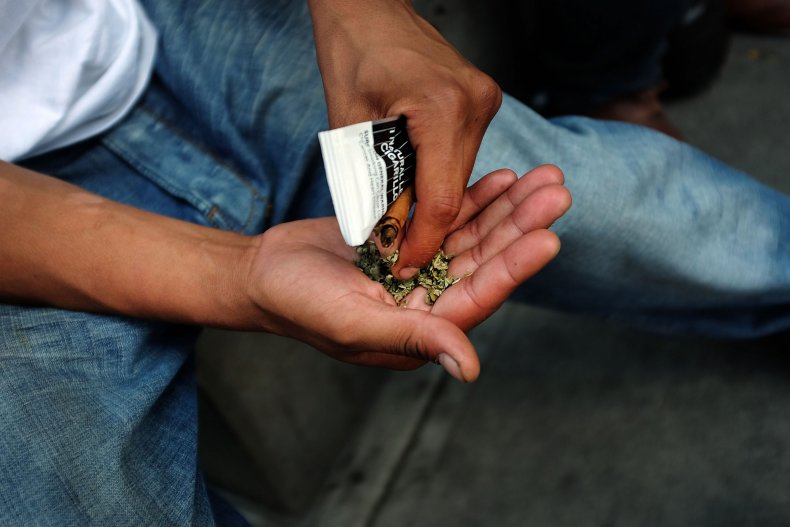 On Monday, the state's public health department announced it would receive nearly one million donated tablets of vitamin K, which will be used to treat people with bleeding resulting from synthetic cannabinoid use, according to a statement made by the public health department's director, Dr. Nirav Shah.
"These individuals will need to take up to 30 tablets a day for up to six months, which could cost several thousands of dollars," the statement read. "This donation will allow every individual who has experienced severe bleeding, as well as any future cases, to receive lifesaving treatment free of charge."