Synthetic Marijuana Laced With Rat Poison Is Causing Uncontrollable Bleeding, NYPD Warns
Officials in New York are warning medics about a new form of synthetic marijuana laced with rat poison that it is believed to cause uncontrollable bleeding.
Though the substance has not yet been found in New York, it has been linked to cases of severe or life threatening bleeding in Illinois, Maryland, Wisconsin, Indiana and Missouri.
According to the Centers for Disease Control and Prevention, 94 people in the five states who used synthetically-produced cannabis have been affected.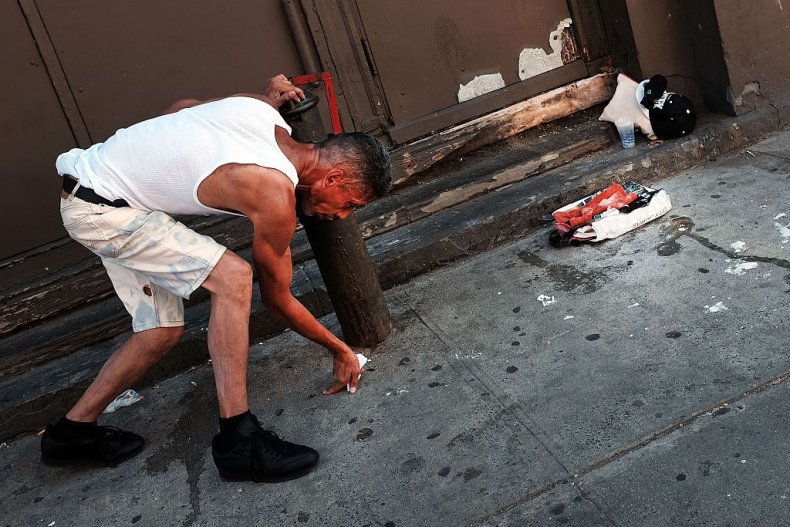 New York officials issued the warning Monday, reported the Associated Press, alerting medics that severe bleeding in patients with no clear injury who have used synthetic cannabis known as K2 or Spice could be linked to consumption of the drug.
According to WGN 9, since March, 107 people in Ilinois have been affected and three died.
Two cases of have been reported in Indiana, one in Maryland, one in Missouri and one in Wisconsin, according the Centers for Disease Control and Prevention. Tests have established that 18 victims were exposed to brodifacoum, a substance used in commercial products to kill rodents.
Several strains of Spice made to mimic the effect of marijuana's psychoactive compound THC have emerged in recent years. It can be made from any one of dozens of chemical compounds manufactured in labs in China, the U.S. and eastern Europe.
The drug is sometimes sold under the names "herbal incense" or "potpourri."
"Overdose deaths have been attributed to the abuse of synthetic cannabinoids, including death by heart attack," according to the website of the Drug Enforcement Agency.
"Acute kidney injury requiring hospitalization and dialysis in several patients reportedly having smoked synthetic cannabinoids has also been reported by the Centers for Disease Control and Prevention."
Makers of synthetic cannabis have attempted to bypass state and federal laws banning certain strains or chemical compounds by labelling the substance not fit for human consumption. Health officials have warned that Spice is not safe to use.