Syracuse Suspends Theta Tau Fraternity Over 'Racist, Anti-Semitic, Homophobic and Sexist' Initiation Video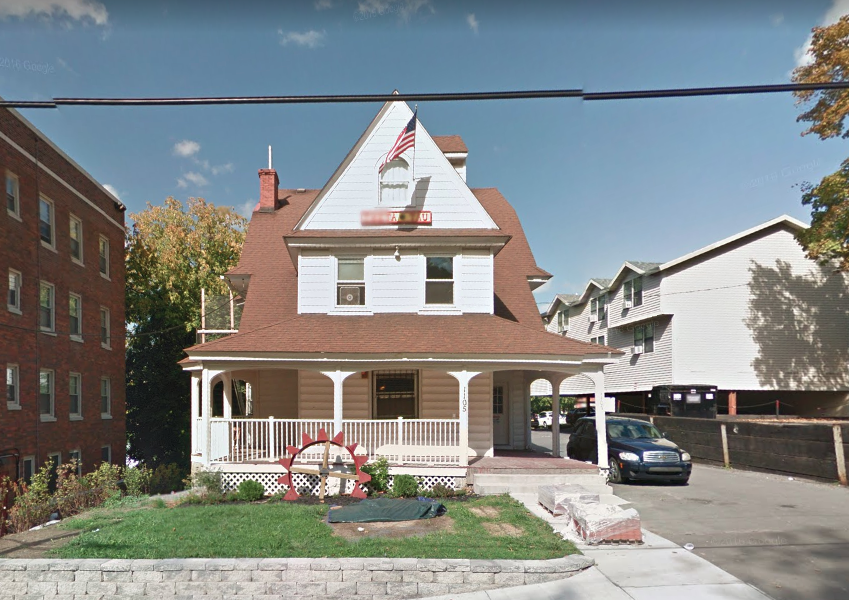 The Theta Tau fraternity in Syracuse University were suspended on Wednesday, after a video of its members engaging in offensive behavior emerged online.
The Daily Orange, a student newspaper, obtained the footage, originally posted to a secret Facebook group called "Tau of Theta Tau", and shared it alongside a story on their website.
In a statement, university officials described the six-minute video as "extremely racist, anti-Semitic, homophobic, sexist and hostile to people with disabilities."
In one of the clips, a member of the fraternity is seen kneeling down at a social gathering inside the Theta Tau house while reciting obscene and offensive 'oaths'. "I solemnly swear to always have hatred in my heart for niggers, spics and most importantly the fucking kikes," the person repeated, while another member prompted him.
Dozens of other people can be seen in the background, watching and laughing.
Another clip showed several members poking fun at mental illnesses. "He's drooling out of his mouth because he's retarded in a wheelchair," one person said.
Chancellor Kent Syverud announced the fraternity's suspension in a public message posted to the Syracuse University Campus & Community news website on Wednesday.
"I am appalled and shaken by this and deeply concerned for all members of our community," Syverud wrote. "There is absolutely no place at Syracuse University for behavior or language that degrades any individual or group's race, ethnicity, sexuality, gender identity, disability or religious beliefs."
He added: "Upon confirming Theta Tau's involvement, the university's Office of Student Rights and Responsibilities immediately suspended the fraternity, effectively halting all activities."
According to the statement, Syracuse's Department of Public Safety are currently investigating the footage to identify members involved and are planning to seek additional legal and disciplinary actions against them.
Watch the footage below:
(Warning: explicit language)