Airstrikes on Syria's Idlib Kill 23 in Worst Hit Since Ceasefire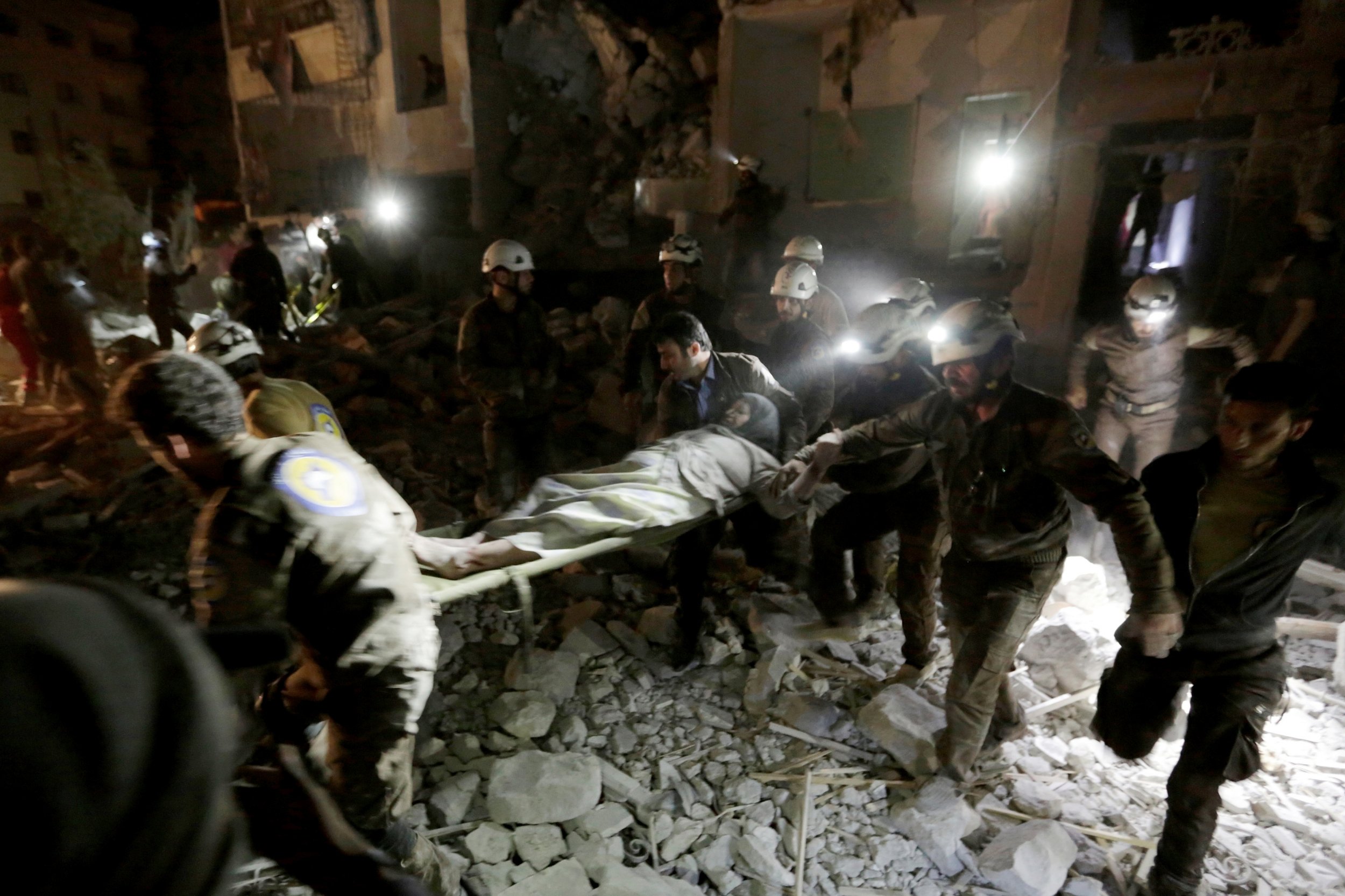 Heavy airstrikes on the Syrian city of Idlib killed 23 people with the toll predicted to rise, a monitoring group reports. The Syrian Observatory for Human Rights says it believes the airplanes were Russian. The jets carried out at least seven strikes on the western city, which is currently under rebel control. It is the worst bombardment on the city since February's ceasefire.
The Observatory says some of the strikes occurred near the national hospital, though it doesn't believe that the building was hit, Reuters reports. Among the dead are seven children, while rescuers are searching for more people in the rubble.
The airstrike follows the resignation of a chief negotiator in the Syrian peace talks, Mohammed Alloush, on Sunday. Alloush, who represents the opposition at the U.N.-backed talks, said in a statement on Facebook that he was stepping down due to the international community's "inability to enforce resolutions, in particular regarding humanitarian issues, [such as] the lifting of sieges, access to aid, the release of prisoners and adherence to the ceasefire."
Before his resignation, Alloush asked Russia and the U.S. to do more to hold the ceasefire. He had also called for better treatment of political prisoners.
Last week, the U.N. envoy to Syria, Staffan de Mistura, postponed peace talks for three weeks, to allow the involved parties time to re-establish the ceasefire and distribute aid to besieged cities. Previous rounds of talks, however, have failed to make progress on the key issue of who should lead Syria.