Five Ways to Help the Syrian People Today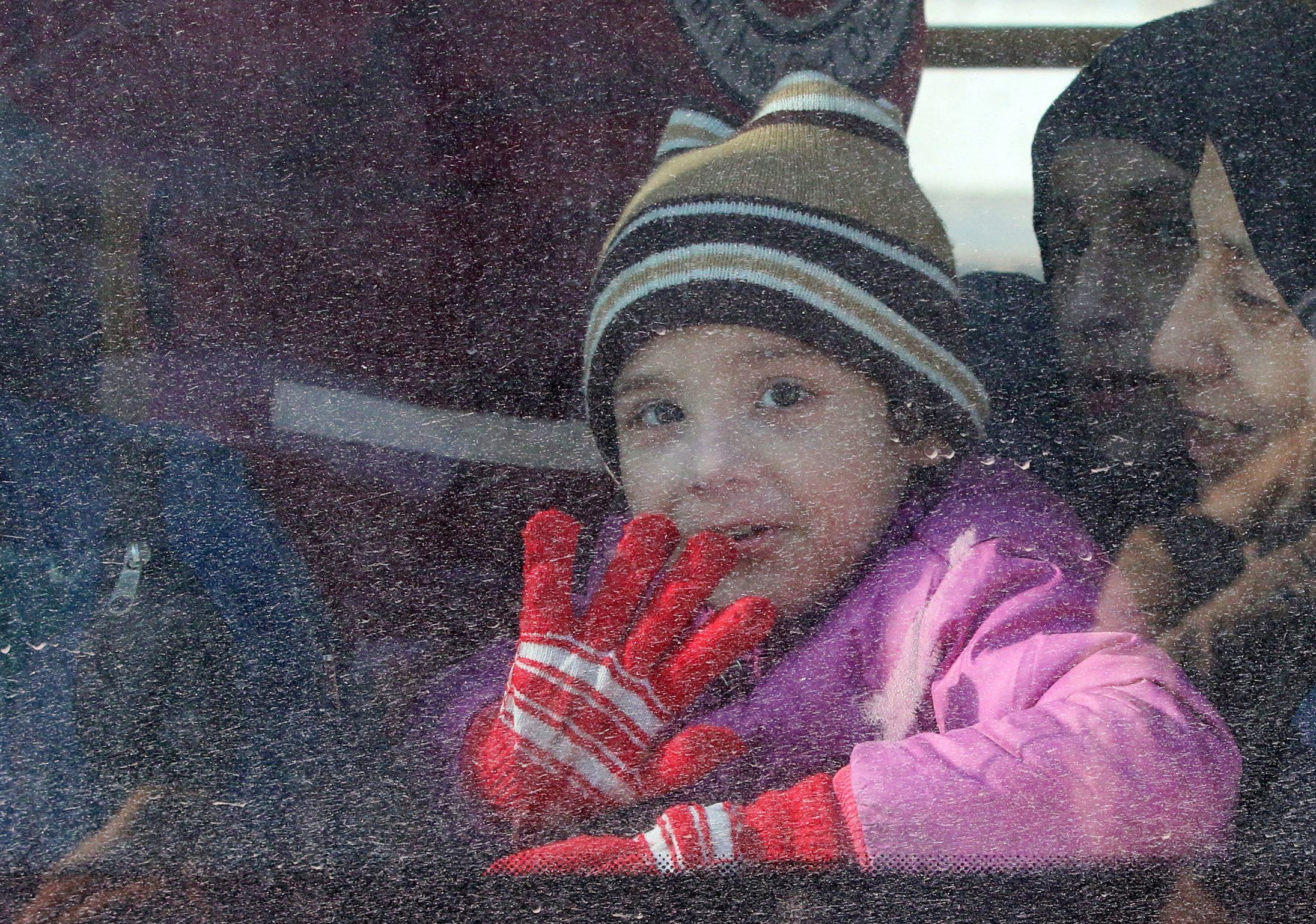 The evacuation of civilians and rebel fighters is finally underway in Aleppo, with 1,000 civilians and 26 wounded people being transported from the city in buses and ambulances today, according to the BBC.
But the Syrian war is not over. After almost six years of conflict, 13.5 million people are in need of humanitarian help, including 411,000 children trapped in besieged areas , according to United Nations figures.
If you live thousands of miles away from the atrocities in Aleppo, there are still ways you can help.
1. Donate to a charity
Possibly the most effective thing you can do. There are a few different options: You can donate to the U.N., which has launched its biggest appeal to date and hopes to raise $4.4 billion this year. The money will go towards projects helping refugees to rebuild their lives, including constructing houses and the World Food Programme. Several other NGOs are also collecting funds, including Save the Children, the British Red Cross, and Oxfam.
The U.K. Government's website points out that donations " also allow relief agencies to buy goods in the affected region, helping to regenerate the local economy."
2. Donate to NGOs in Syria
Since July, Syrian president Bashar al-Assad's government has been blocking aid convoys from entering Aleppo. But lots of NGOs located on the ground are doing their best to make sure civilians in besieged areas are getting the help they need, be it food or medical support. You can find a list here.
3. Volunteer
If you can't afford to give money, you can donate time instead—by joining a volunteer center to help some of the hundreds of thousands of Syrian refugees who made it to Europe. The National Council for Voluntary Organisation offers a list of accredited centers where volunteers interact directly with refugees through a wide range of activities, like employability workshops, language courses, mentoring and campaigning, as well as workshops for minors.
4. Petitions
You could also show solidarity by signing a petition like " Air-drop life saving aid to Syria," which has already been signed by more than 126,000 people at the time of writing—ensuring that the British parliament will have to debate the petition.
5. Give emotional support
While Syrians desperately need material support, you can also show that you care by writing cards and letters. Care.org will translate your messages into Arabic and send them to Syrian refugee childen.