Syrian Government Allows Aid Delivery to Madaya's Starving Residents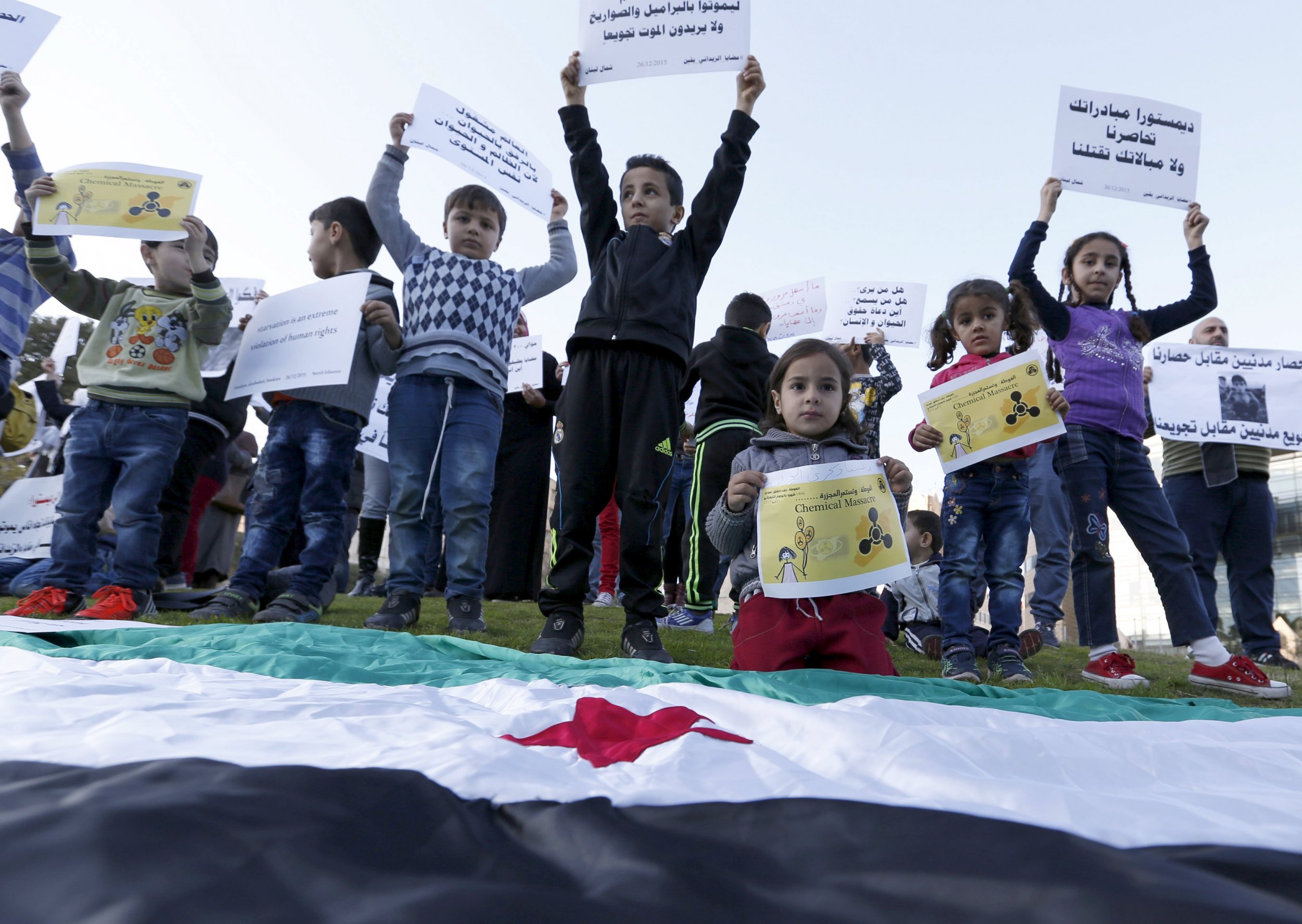 The Syrian government has agreed to allow the United Nations to deliver much-needed aid to Madaya, the besieged western Syrian town where activists say residents are starving to death.
Activists say more than 40,000 people are starving in Madaya, which has been under siege for six months by Syrian government forces and troops belonging to Lebanon's Hezbollah movement. The United Nations Office for the Coordination of Humanitarian Affairs (OCHA) said on Thursday that the Syrian government has granted it access to Madaya, where it is "planning to deliver humanitarian assistance in the coming days."
Aid deliveries have been blocked from Madaya since mid-October, meaning no food, medicine or fuel has entered the town, according to Save The Children, an NGO. The organization said there is so little food in Madaya that residents have been forced to eat leaves from trees as well as cats and dogs. Food prices have skyrocketed: According to The Guardian, a kilogram of rice costs around $250 in the town, forcing people to purchase it by the gram.
A statement from OCHA on Thursday said it received "credible reports of people dying from starvation and being killed when trying to leave" Madaya. For example, a 53-year-old man was said to have starved to death on Tuesday, leaving behind a family of five who suffer from severe malnutrition.
Nearly 400,000 people live in 15 hard-to-reach areas that are under siege in Syria, including the rebel-held villages Foah and Kafraya, government-held eastern Ghouta and Daraya and areas in the eastern city of Deir al-Zour, which are besieged by the Islamic State (ISIS) militant group.
The Syrian American Medical Association (SAMS) tweeted disturbing videos and images from Madaya this week showing emaciated children, one of whom says he has not eaten for seven days.
Addressing reporters at a State Department press briefing on Wednesday, spokesman John Kirby called the situation in Madaya "devastating" and "despicable."
"It's yet more proof not just of the brutality of this regime and their lack of legitimacy—Assad's lack of legitimacy—but yet more proof of why it's so important for the Vienna process to move forward," said Kirby. A new round of Syria peace talks is set to take place in Vienna later this month.