Syrian Army Faces Rebel Bombs and Rockets in Latest Jihadist Assault on Damascus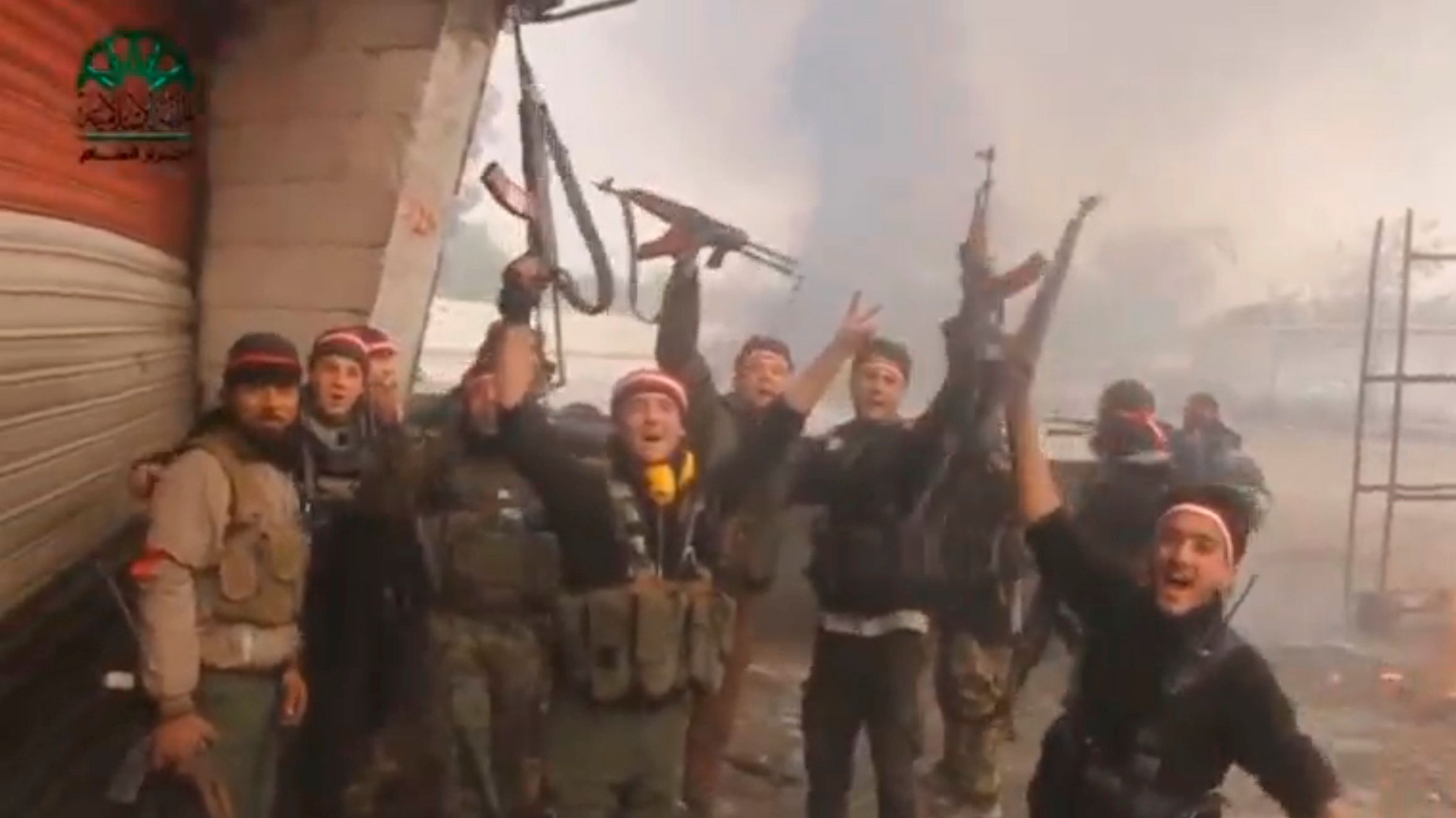 The Syrian army battled a second surprise rebel offensive near Damascus Tuesday as the beleaguered opposition attempted another strike into the Syrian capital in the seventh year of the nation's bloody civil war.
Troops previously blocked an attempt to take government positions staged by militants whom they say were loyal to Tahrir al-Sham, a coalition of hardline Sunni Muslim groups including Jabhat Fatah al-Sham, formerly known as al-Qaeda's Nusra Front. Tuesday's offensive was the rebel's second push from their territory in the area of eastern Ghouta to link the rebel-held districts of Jobar to the government-besieged Qaboun. The offensive included a foiled suicide bombing attempt; it was followed by rocket barrages and the seizure by jihadist rebel coalition Ahrar al-Sham of a textile factory in Damascus' industrial area, according to pro-government outlet Al Masdr News.
The Syrian military said rebels in the area were "being dealt with," according to Reuters, and were surrounded. Syrian troops, backed by Russia, Iran and allied militias, have made significant territorial gains in recent months after having lost large areas of the country to various insurgent groups that have taken arms against Syrian President Bashar al-Assad's government. The government's victories, which include controlling virtually all major population centers, have spurred international negotiations in Geneva and Astana in a bid to resolve the conflict that has killed hundreds of thousands and displaced millions more. Rebels were reportedly trying to improve their standing in the peace talks with this latest ambush in Damascus.
"Our gains today will give strength to our presence in Geneva after tomorrow," a commander for rebel group Failaq al-Rahman, part of the Free Syrian Army, told Reuters.
Opposition forces have been deeply fractured by ideological infighting and the rise of jihadist groups such as those linked with al-Qaeda and the Islamic State group, also known as ISIS. The U.S., once supportive of Syrian rebels, has withdrawn its support and thrown its weight behind the Kurdish-dominated Syrian Democratic Forces (SDF). The U.S.-backed SDF and Russia-backed Syrian army have struck a deal in the northern city of Manbij, leaving out the rebels and their Turkish ally. The U.S., Russia and Turkey have all expressed a desire to have their sponsored forces oversee the defeat of ISIS in the group's de facto capital of Raqqa in northern Syria.
Elsewhere in the country, the Syrian military reportedly countered jihadist rebel assaults Tuesday in the western region of Hama. The renewed opposition attacks followed two rebel suicide blasts in central Damascus Wednesday that killed dozens.