What's Happening in Palmyra? Syrian Army, Russia Defeat ISIS after Deadly Suicide Attacks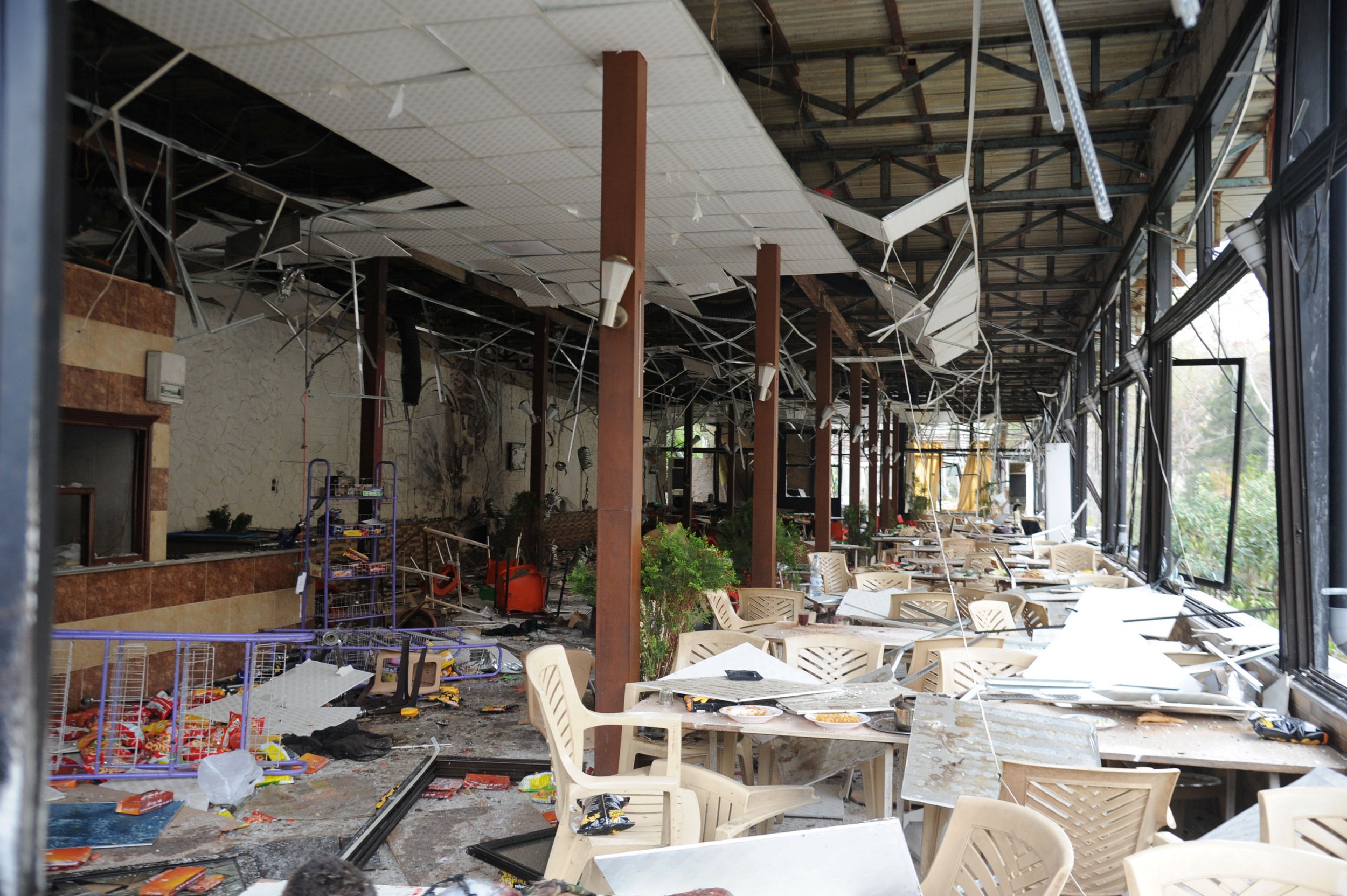 As the nation's civil war entered its sixth year, the Syrian army and its allies achieved another strategic victory. Their forces advanced against positions held by the Islamic State group, also known as ISIS, in the eastern outskirts of Palmyra and pushed the group further from the ruins of the ancient city. The offensive came as twin suicide blasts killed dozens of people hundreds of miles away in Damascus.
The Syrian army, backed by Russia, Iran and allied militias, retook Palmyra earlier this month, forcing the jihadists to retreat for the second time. The hardline Sunni Muslim group first took the city in May 2015 and was driven out by the Syrian military and its supporters in March 2016. ISIS returned in December as the Syrian army diverted its efforts to ousting other insurgent groups from the city of Aleppo.
As ISIS faced the looming threat of a full-on assault by forces sponsored by the U.S., Russia and Turkey on the group's northern de facto capital of Raqqa, the Syrian army's fifth legion, backed by Russian airstrikes, continued to diminish the militants' already shrinking territory in central Syria, according to pro-Syrian government news agency Al Masdar News.
The news came as two deadly suicide bomb blasts rocked the Syrian capital of Damascus, killing as many as 31 people, according to justice department sources quoted by Reuters. No group has yet claimed responsibility for the attacks, but state-run media blamed rebel groups that surrendered their pocket of influence in Homs. The province was a bastion of anti-government support when 2011 protests transformed into an armed struggle against Syrian President Bashar Assad. One such group, Tahrir al-Sham, a jihadist coalition that includes Jabhat Fatah al-Sham, formerly known as al-Qaeda's Nusra Front, claimed responsibility for suicide attacks against Shiite Muslims in Damascus Saturday and in Homs in late February.
In addition to securing control over Palmyra and Homs, the Syrian army has also established positions in the northern city of Manbij, where Moscow brokered a deal earlier this month between the Syrian military and the U.S.-sponsored Syrian Democratic Forces (SDF). Both Assad and the Kurdish-dominated SDF have opposed the role of Turkey, which has threatened to oust positions held by Kurdish militants (considered terrorists by Ankara) and has supported various armed groups attempting to overthrow the Syrian government.
The Russia-backed Syrian army, U.S.-backed SDF and Turkey-backed Syrian rebels have all staked their claims in taking out ISIS in Raqqa. They have yet to announce a comprehensive strategy as to how the operation would take place and which forces would be involved.