Syria's Assad Says Worst of the War Is Over, as ISIS Nears Defeat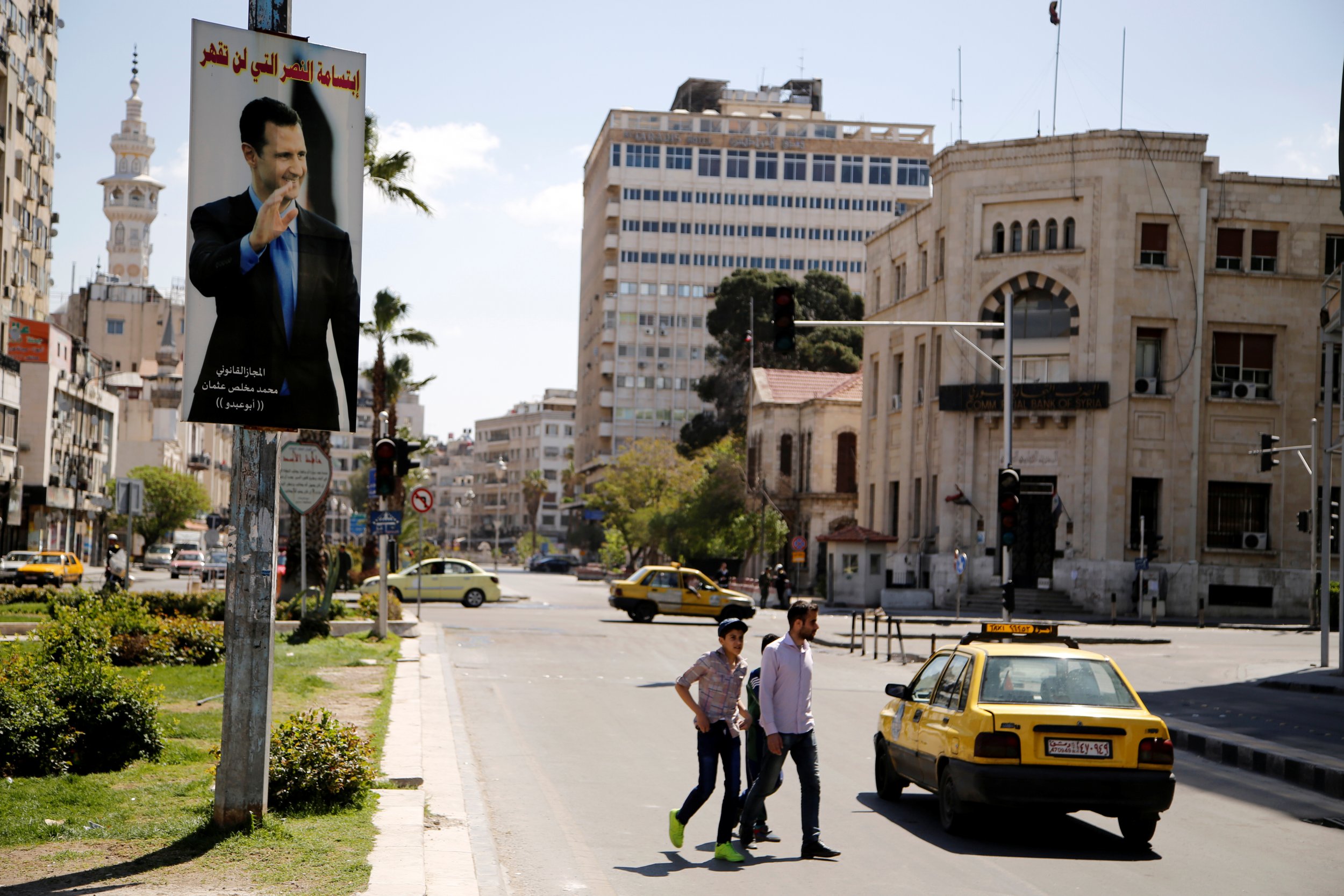 Syria's president has said the worst of his country's war has passed, after a series of losses for the Islamic State militant group (ISIS) and other jihadist organizations.
During an interview with India's Wion TV, President Bashar al-Assad said the situation in Syria is "much better than before." Pointing to assistance from its Russian and Iranian allies, he said the Syrian military was able to reassert control over major cities formerly held by ISIS, Al-Qaeda and other insurgent groups. The Syrian leader blamed the West, Turkey and Gulf Arab states for supporting rebels that emerged from widespread unrest in 2011, and said that, without foreign backing, his forces and their allies would be victorious in a matter of months.
Related: Report sees ISIS benefiting from Assad downfall
"Things now are moving in the right direction which is a better direction, because we are defeating the terrorists," Assad said. "Unless the West and other countries and their allies, their puppets, supported those extremists in a very, how to say, massive way, I'm sure the worst is behind us."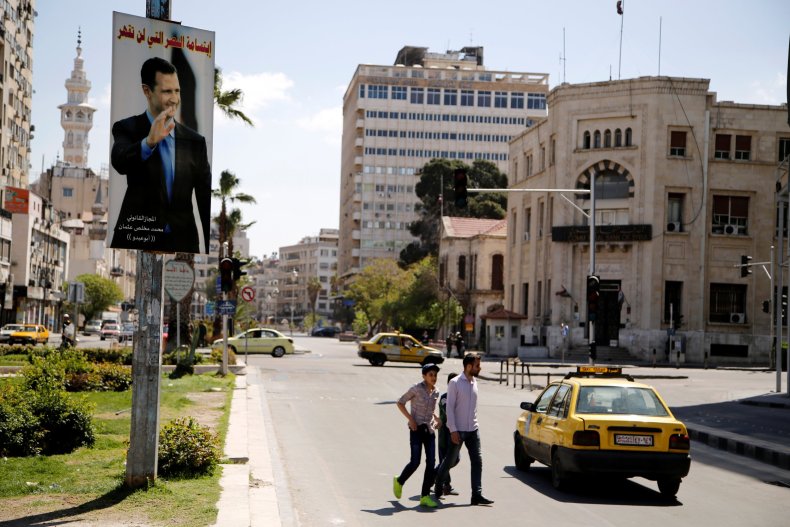 The Syrian army has begun a massive offensive to retake the large swathes of eastern territory held by ISIS and is expected to face fierce resistance as the jihadists attempt to defend what's left of their self-proclaimed caliphate in Syria and Iraq. The operation is also designed to relieve the city of Deir Al-Zour, which has been under ISIS siege since 2014. While the military has been met with early success fighting east of Palmyra, the logistics of the campaign have been complicated by the presence of U.S. Special Forces and the opposition groups they support in southern Syria.
Although both Washington and Damascus oppose ISIS, President Donald Trump and his administration have turned on Assad since accusing him of ordering a chemical weapons attack on civilians in the rebel-held northern province of Idlib in April. Assad and Russian President Vladimir Putin have vehemently denied launching the attack, and blame local rebel groups for orchestrating an attempt to get Western forces more involved in the conflict. Less than 72 hours after the alleged chemical attack, Trump ordered a cruise missile strike on a Syrian airbase. In the most recent instance of U.S. targeting forces supportive of Assad, a pro-government convoy that Washington claimed was threatening its military base in the southern region of al-Tanf was struck last month.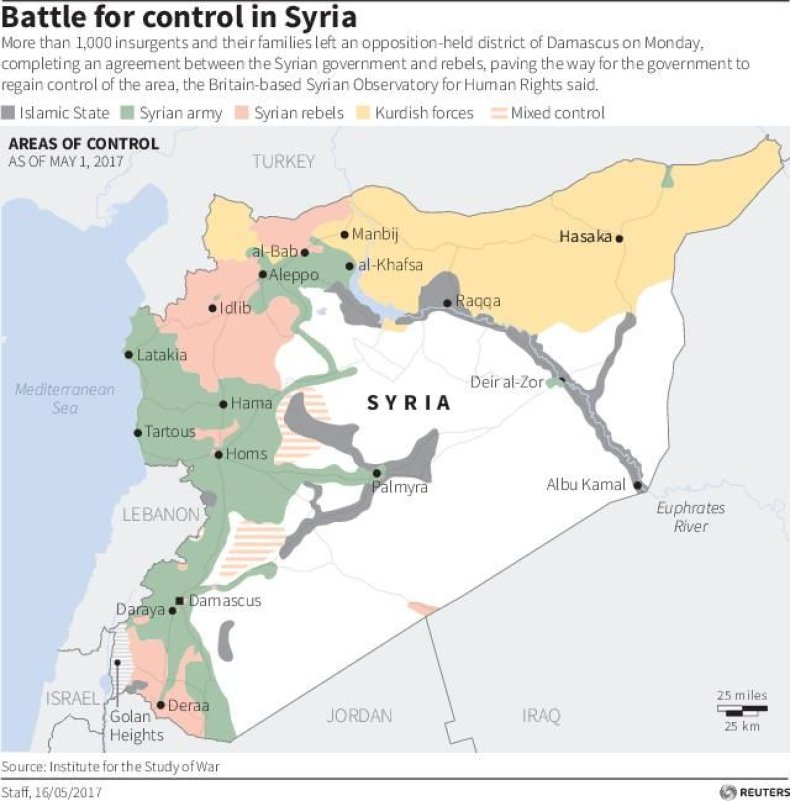 Elsewhere in the country, however, life is slowly returning to normal after over six years of consecutive warfare. In Aleppo, which was recaptured in December by government forces in what was widely regarded as a huge turning point for the conflict, social and commercial activity have undergone a gradual resurgence, The Guardian reported last month. In the suburbs of Damascus—recently cleared out of militants via state-sponsored reconciliation deals—residents have begun reopening shops after the area was paralyzed by war, according to NPR.
Despite the Syrian government's rejection of the U.S.'s role in the conflict, especially in support of armed rebel groups, the foreign ministry has called the Syrian Democratic Forces—a U.S.-backed, majority-Kurd coalition of Arabs and ethnic minorities—a legitimate force in the fight against ISIS in northern Syria. The SDF, which have also received support from Russia, are poised to stage a major assault on ISIS's de facto capital of Raqqa in the coming days, according to Kurdish militants cited by Al Jazeera.