Judge Sentences California Man For Smuggling 'Instruments of Death' To Syrian Rebels
After a return from the battleground along the Turkish-Syrian border, Rasheed Al Jijakli crowed to a friend about being an expendable supply and money man, and not an esteemed soldier.
It was Aug. 15, 2012, and, according to court documents reviewed by Newsweek, the naturalized Syrian-American from Walnut, California, had just traveled back from Istanbul, Turkey to the States; one month after completing a mission to accompany co-conspirators to arm insurgent rebels waging war against Syria's President Bashar al-Assad's government — fitting them with thousands of dollars worth of military tactical equipment.
When asked about his travels, Jijakli complained that it "had not been fun" because he "was unable to participate in any action."
Now, the 57-year-old wistful warrior Jijakli will be barred from any action beyond a federal prison cell after a federal judge imposed a 4-year sentence on him, citing the man's efforts to tool-up Islamic factions with "instruments of death."
The move comes months after Jijakli pleaded guilty to smuggling U.S.-origin laser boresighters (meant to help a shooter zero-in on targets), and day- and night-vision rifle scopes to Syria in violation of the International Emergency Economic Powers Act and undercutting sanctions imposed on Syria by the United States.
To date, since Syria became engulfed in conflict back in 2011, more than 5 million people have become refugees to flee the war-torn land and 6 million have been "internally displaced," according to United Nations estimates.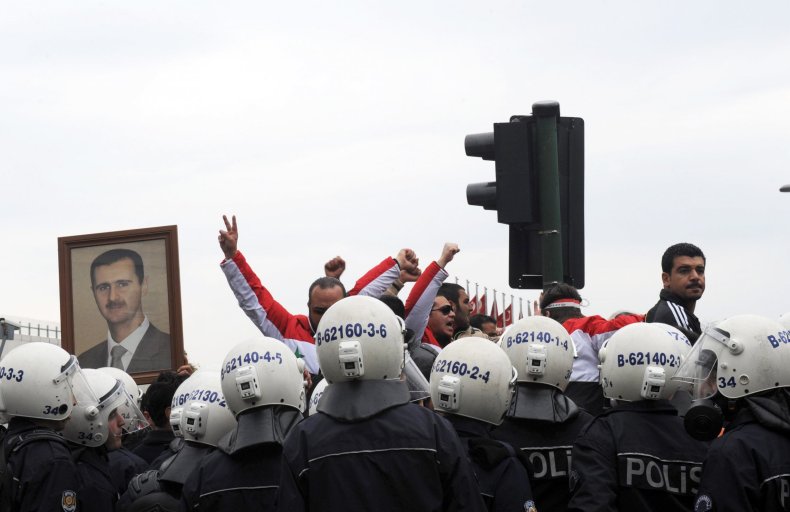 The goods were used to arm members of the Ahrar Al-Sham and "other armed Syrian insurgent groups in Syria and some in Turkey," according to Jijakli's guilty plea agreement.
As CEO of a company called Palmyra Corporation, the Los Angeles-based Jijakli withdrew $7,000 out of the coffers and gave the money to a co-conspirator named in court documents by the initials "A.B."
The currency went to "purchase… the tactical gear intended for Syrian rebels," the document states.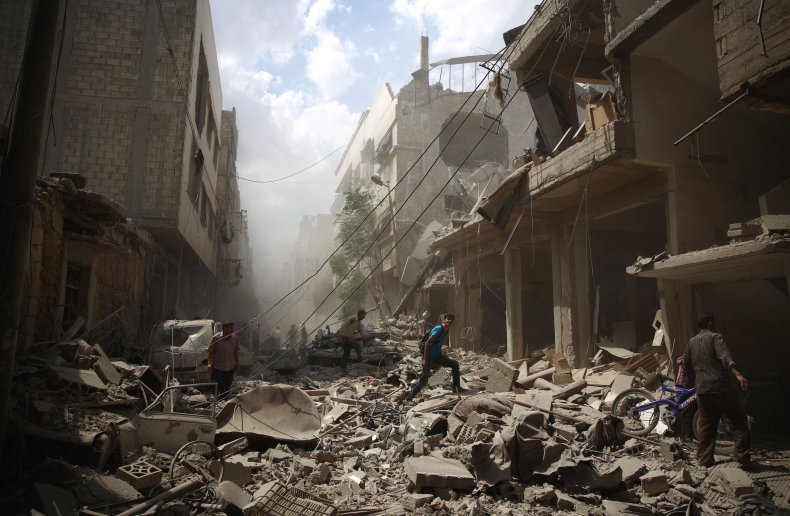 Then, in September of the same year, Jijakli retrieved another $10,000 form his company for another co-conspirator with the initials "M.K." and that alotted for Syrian rebels to be replenished with batteries, binoculars and other gear, the document details, documents show.
On Feb. 18, 2013, A.B. returned to Los Angeles and Jijakli filled a laundry list of goods that by this time were sanctioned and were part of a Commerce Control List, as the situation in Syria became fraught with civil war.
Jijakli, the document states, "knowingly" supplied co-conspirators with "at least 43 laser boresighters, 85 day rifle scopes, 30 night vision rifle scopes, six tactical flashlights, one digital monocular, five radios, and one bulletproof vest "to Ahrar Al-Sham and other Syrian rebels…"
Ahrar Al-Sham is defined in the prosecutor's Sentencing Position as "a Sunni Salafist militant group operating in Syria whose goal is to overthrow the Assad Regime and establish a Sunni Islamic state in Syria."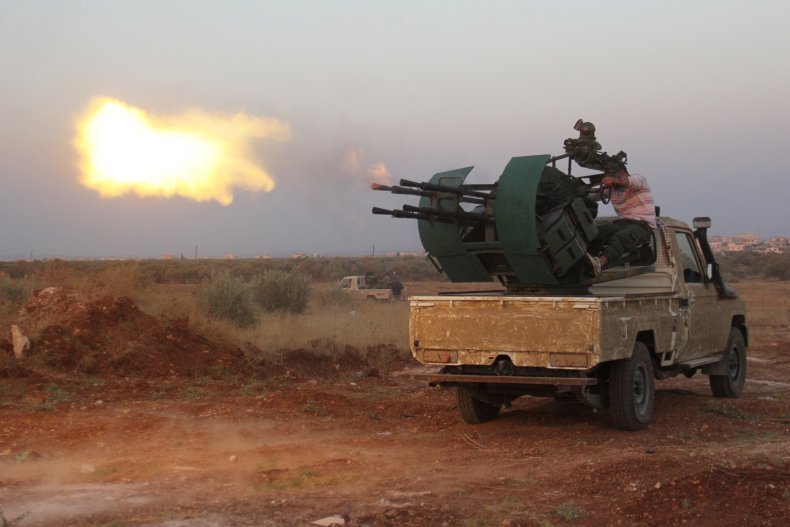 The government clearly connected dots of the aid by Jijakli and his initialed co-conspirators to a variety of theatre on the ground.
Citing how the rebels teamed up with the Islamic State (IS) until 2014 to assassinate contrarians who spoke out against IS leader Abu Bakr al-Baghdadi and showcased how the Sunni faction joined forces with Al-Nusra to seize "Raqqa" from Syrian forces back on March 8, 2013, causing "unknown casualties."
While there was little direct evidence that Jijakli's aid made a difference in insurgent campaigns in Syria and beyond, they condemn him for the "dangerousness conduct" for having direct contact with various rebel groups and claim he "knew about Ahrar Al-Sham's close relationship with the Al-Nusra Front or ISIS, or was involved in the killing of civilians," the prosecutor's sentencing document states.
And they concluded that there were Syrian trade sanctions "in effect, in part, to prevent private citizens from exacerbating a civil war."
They even provided then-President Barack Obama's Executive Order "Blocking Property of Certain Persons With Respect to Human Rights Abuses in Syria" as "Exhibit B" dated back in 2011, invoking these precise sanctions.
But prosecutors also claimed that Jijakli's fiscal faucet "directly contributed to and exacerbated protracted warfare that, among other things, has resulted in the killing of civilians on both sides of the conflict" in Syria and Turkey.
And despite all the circumstantial evidence and timing of fattening the rebels' supplies, they asked for the judge to hand a lenient or "low-end" sentencing of four years because while Jijakli knew what he was doing was illegal, he lacked any priors and was still raising his son.
U.S. District Judge James Selna agreed with prosecutors, and in a statement released after today's sentencing, the judge characterized the goods Jijakli took to Syria as "instruments of death."