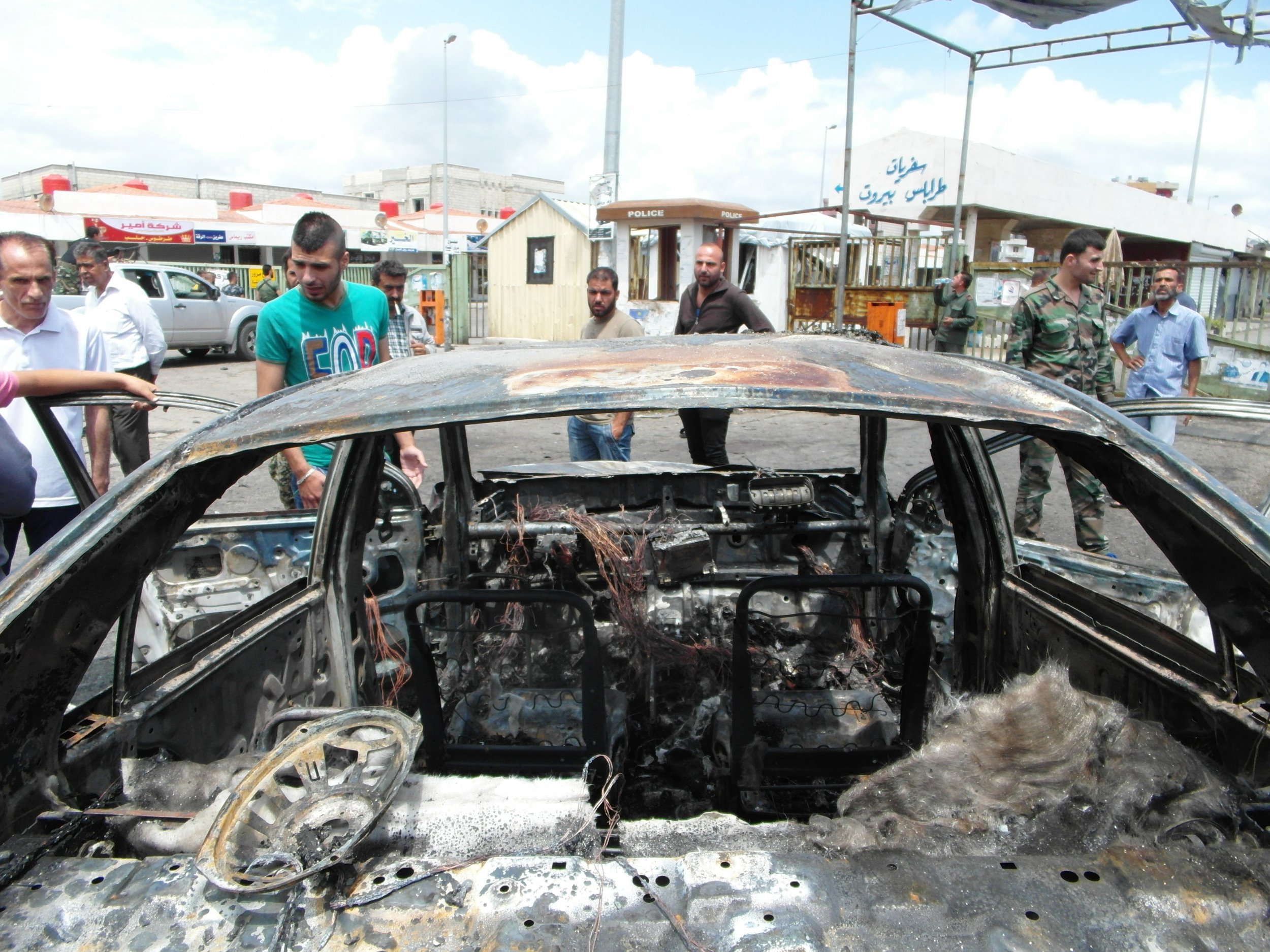 The Syrian government on Monday accused Saudi Arabia, Turkey and Qatar of being responsible for a series of bomb blasts on the Assad regime's coastal strongholds of Tartus and Jableh.
The state-run SANA news agency said the attacks, which killed at least 148 people in northwestern Syria, were planned to undermine peace talks with the opposition in Syria.
The deadliest attacks on the coastal cities since the onset of the Syrian conflict in March 2011 saw seven explosions hit a bus station in Tartus, a hospital in Jableh and other civilian targets, according to the U.K.-based Syrian Observatory for Human Rights.
SANA reported that the Syrian foreign ministry had sent letters to the United Nations to condemn the bomb blasts and hold the three foreign states responsible.
"The ministry asserted that these terrorist bombings constitute a serious escalation by the extremist and malicious regimes of Riyadh, Ankara, and Doha," the report said.
"They also seek to derail the Geneva [peace] talks and the cessation of hostilities and truce arrangements, as well as turning attention away from the Syrian Arab Army's achievements in the war against terrorism."
But Damascus's claim that Sunni states were behind the attack contradicts the claims by Islamic State militant group (ISIS) of responsibility for the attacks.
ISIS's semi-official Amaq news agency said of the attacks on the privacy app Telegram: "Ten commando fighters of the Islamic State conducted a series of attacks targeting the coastal cities of Tartus and Jableh, both of which are considered important bastions of the Syrian regime and its allied Shiite regimes."
It added that five ISIS militants targeted Tartus, with the other five attacking Jableh, in order to target "Alawite gatherings."
Until now, the two coastal cities remained largely unscathed by the conflict between Assad's forces and rebel and extremist groups because of their proximity to the country's western coast, which is heavily protected and shielded by the regime.
Tartus is the site of a Russian naval base and Moscow has also established an air base in Latakia province as it continues to aid Assad's regime with air strikes against rebel and extremist groups in northern Syria.