Syria: Bomb at Kurdish Wedding Kills 20 in Hasakah City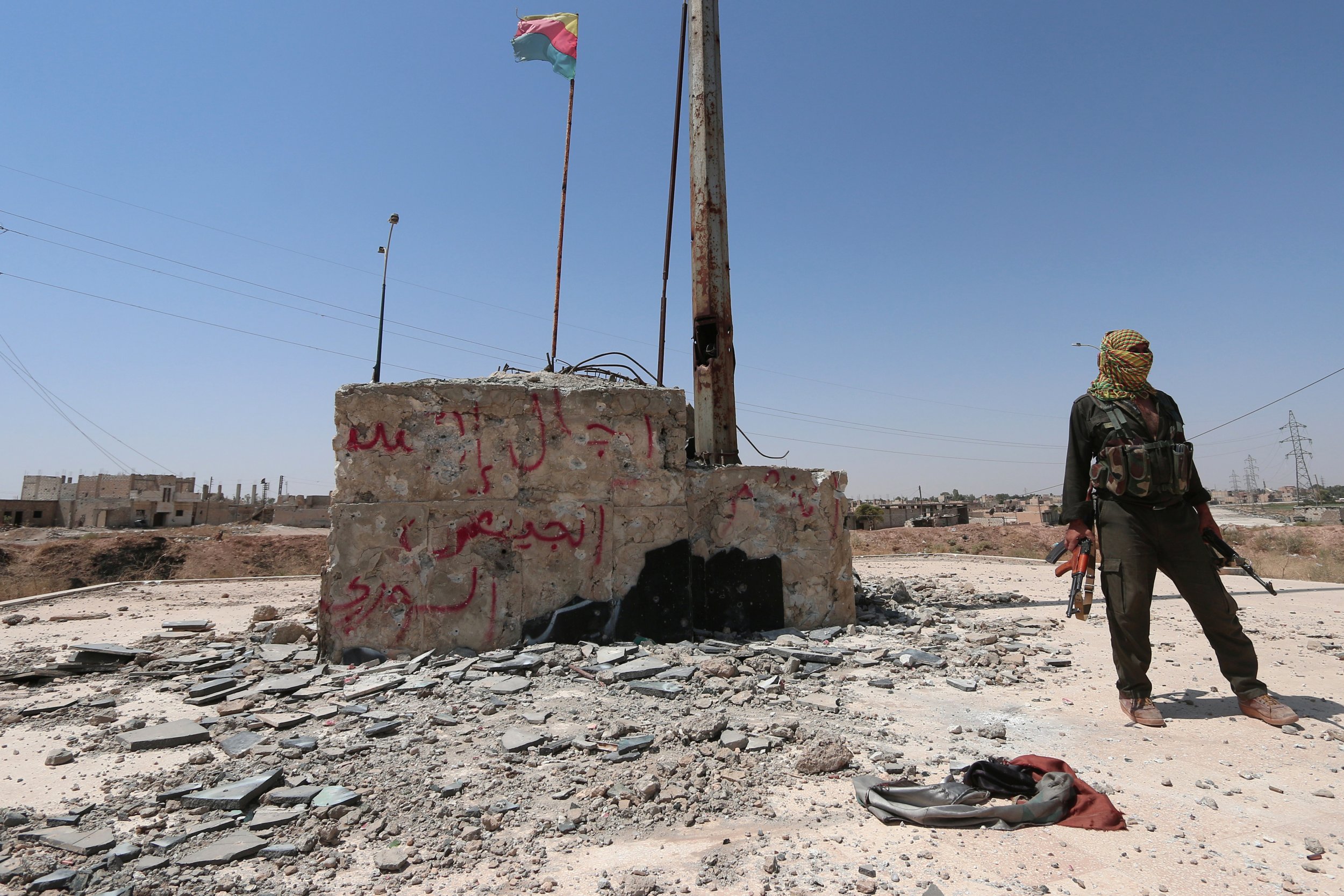 A bomb blast killed at least 20 people at a Kurdish wedding in the northeast Syrian city of Hasaka, mostly controlled by Kurdish forces who liberated areas of the city from the Islamic State militant group (ISIS) earlier this year.
A monitoring group, a Kurdish militia and Syrian state media offered differing accounts of the death toll following the blast. The U.K.-based Syrian Observatory for Human Rights (SOHR) put the toll at 22.
The Kurdish YPG, or People's Protection Units, put the figure lower at 20 people in a statement and Syrian state media said at least 30 were killed. All said that dozens were injured in the blast and rushed to hospitals in the city.
No group has yet claimed responsibility for the attack but ISIS has continued to attack the city after key areas were wrestled from its control in July 2015 and attacked another Kurdish wedding in the southern Turkish city of Gaziantep in August, according to Turkish authorities.
The group released a statement on its Amaq news agency that said that a suicide bomber from the group had targeted a group of YPG fighters on the outskirts of the city but it did not elaborate. It remains unclear if a suicide bomb or a planted device caused the deadly blast.
The city is split between districts controlled by Kurdish forces and troops aligned with Syrian President Bashar al-Assad and the two sides have clashed in recent months.
Kurdish commanders had previously stated that the Syrian regime's presence in Hasakah was only of a symbolic nature, so they pledged to hold on to the districts that they had ousted ISIS from as they claimed the regime had failed to protect the city.