Three Americans Killed in Syria Suicide Bombing Claimed by ISIS Identified
Three of the four Americans killed in a suicide bombing in Syria were identified by the Defense Department on Thursday. The Islamic State militant group (ISIS) claimed responsibility for the attack just weeks after President Donald Trump declared victory over the group and ordered a withdrawal of U.S. forces from the country.
U.S. Army Chief Warrant Officer 2 Jonathan R. Farmer, U.S. Navy Chief Cryptologic Technician (Interpretive) Shannon M. Kent and Defense Department civilian Scott A. Wirtz were killed alongside 14 other people when a suicide bomber detonated himself while the American patrol was stopped at the Palace of the Princes restaurant, located in the northern city of Manbij. Pentagon officials said Wednesday's bombing was under investigation.
A fourth American working for the Defense Department was also killed. Newsweek is withholding the victim's name until next of kin notification is complete.
Farmer, 37, of Boynton Beach, Florida, was a special forces soldier with 3rd Battalion, 5th Special Forces Group out of Fort Campbell, Kentucky. The Green Beret officer first enlisted in the U.S. Army in 2005 and spent 11-years as an enlisted soldier before becoming a warrant officer in 2016. A two-time Bronze Star recipient with eight combat deployments that included both Iraq and Afghanistan, Farmer leaves behind a wife and four children.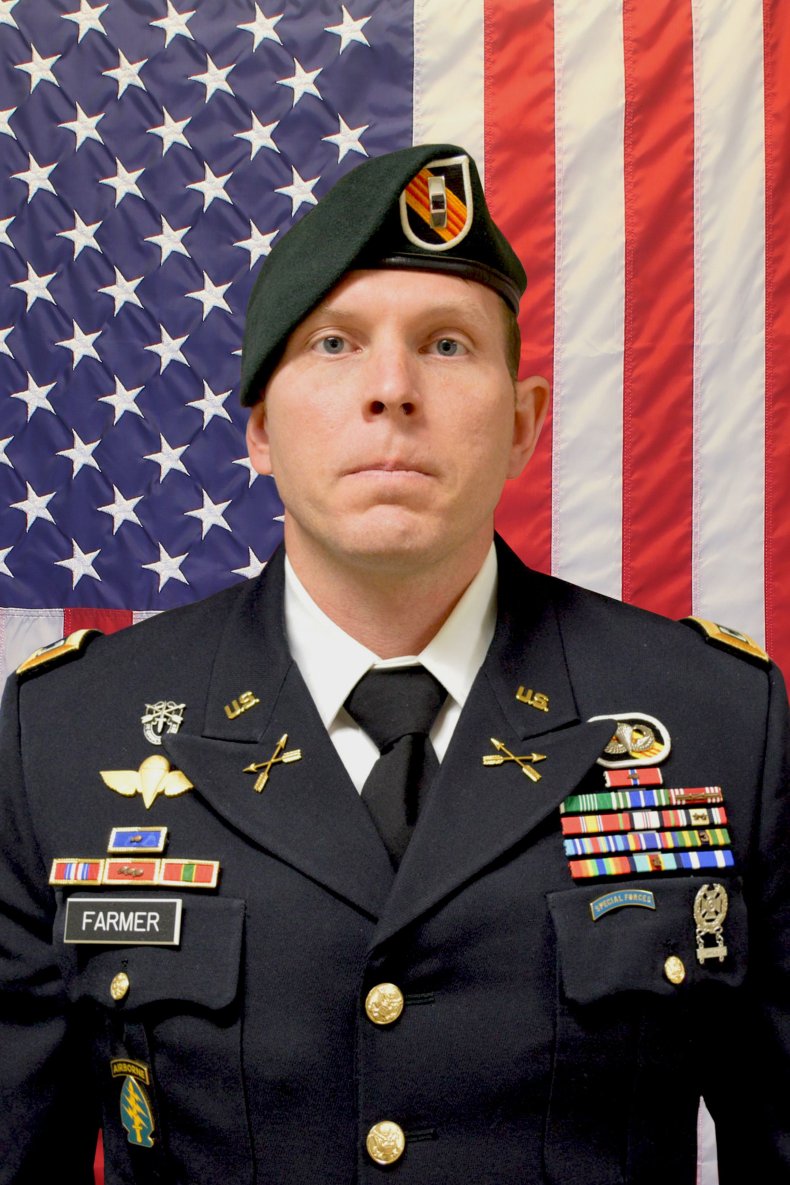 "Our thoughts and prayers go out to the family, friends, and teammates of Chief Petty Officer Kent during this extremely difficult time. She was a rockstar, an outstanding Chief Petty Officer, and leader to many in the Navy Information Warfare Community," said U.S. Navy Commander Joseph Harrison, the commanding officer for CWA 66 in a statement.
Kent, 35, of upstate New York, was assigned to Cryptologic Warfare Activity 66 (CWA66), based at Fort George G. Meade, Maryland. She enlisted in the Navy in December 2003 and earned multiple commendation medals over her 15-year career supporting U.S. military operations in Iraq and Syria.
"Chief Kent's drive, determination, and tenacity were infectious. Although she has left us way too soon, she will not be forgotten, and her legacy will live on with us," said U.S. Navy Senior Chief Cryptologic Technician (Collections) Denise Vola, the command senior enlisted leader for CWA 66.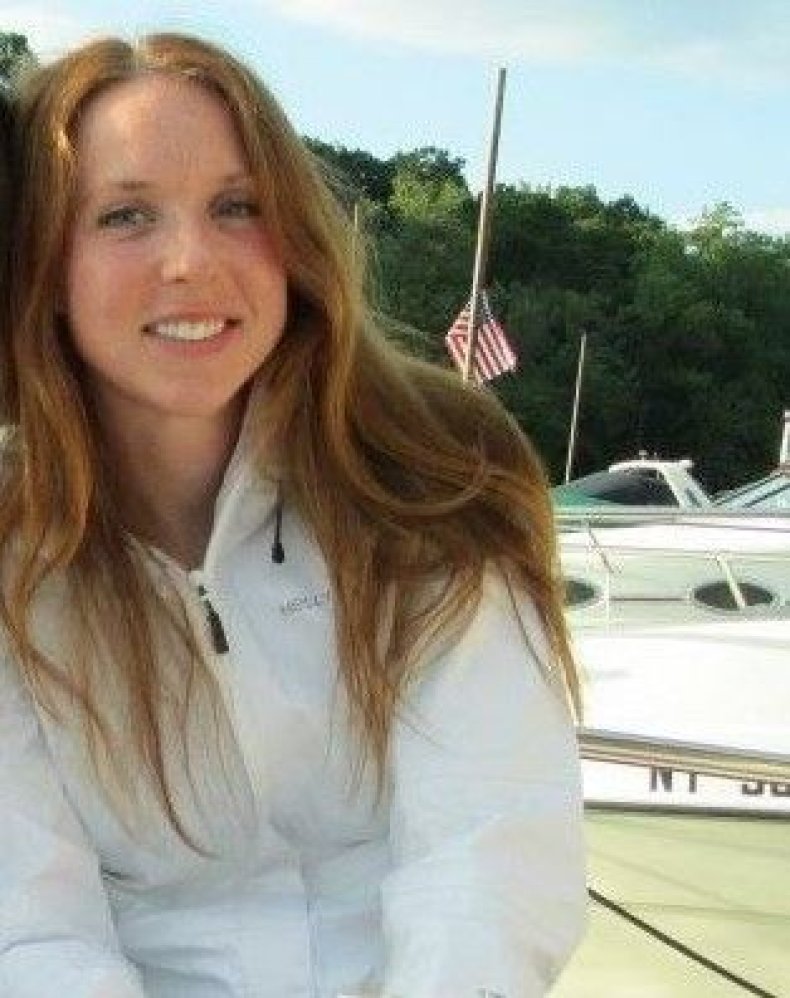 Defense Department civilian Scott A. Wirtz, 42, of St. Louis, Missouri, was an operations support specialist working for the Defense Intelligence Agency (DIA). An operations support specialist, "manages, guide, and oversee human intelligence collection operations enabling DoD to meet national security information requirements," according to the DIA.
A 10-year veteran of the U.S. Navy SEALs, Wirtz first enlisted in the U.S. Navy in March 1997 and graduated from the grueling Basic Underwater Demolition-SEAL training program as apart of class 216 in April 1998, according to an article in the Coronado, California Eagle and Journal. He was assigned to a West-coast based SEAL team.
After rotating out of the Navy as a special warfare operator first class, Wirtz joined the DIA in February 2017 and completed three deployments to the Middle East during his tenure, said biographical data provided by U.S. Navy Commander Pam Rawe, a spokeswoman for the Defense Intelligence Agency.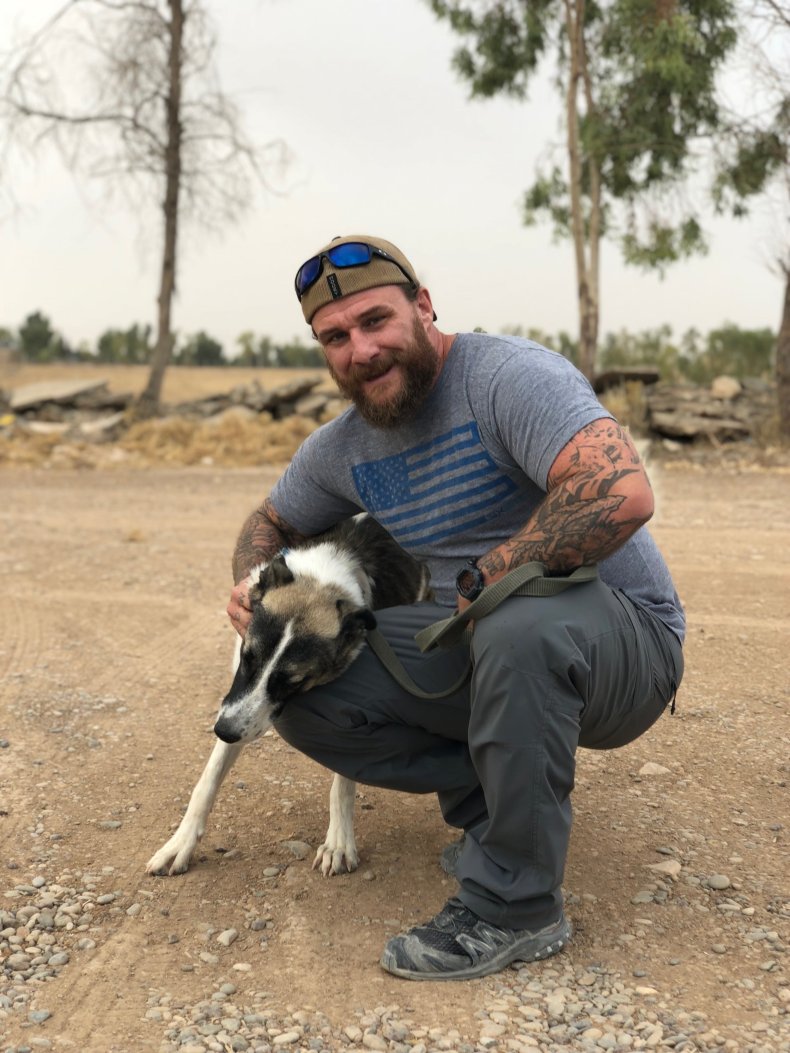 "We are deeply saddened by the loss of this patriot," said DIA Director U.S. Army Lieutenant General Robert P. Ashley, Jr. "This is a stark reminder of the dangerous missions we conduct for the nation and of the threats we work hard to mitigate. As President Lincoln described on the fields at Gettysburg, this officer gave the last full measure of devotion."
"We are thankful for the dedicated men and women of DIA who continue to put themselves in harm's way to keep the nation safe," added Ashley. "Our adversaries never grow tired, so our mission to provide seamless battlefield intelligence, which includes the deployment of DIA personnel to combat zones, never stops."
Two other Green Berets were wounded in the attack. A civil affairs soldier was listed in critical condition on Wednesday, and flown to Iraq with shrapnel injuries in his chest and face, according to Defense Department officials. Newsweek is withholding publication of their names.
The White House offered condolences to the families on Wednesday, but even as the Islamic State claimed credit for the attack, Vice President Mike Pence said in a statement that ISIS was defeated.
"Thanks to the courage of our armed forces, we have crushed the ISIS caliphate and devastated its capabilities," Pence said. "As we begin to bring our troops home, the American people can be assured, for the sake of our soldiers, their families and our nation, we will never allow the remnants of ISIS to re-establish their evil and murderous caliphate—not now, not ever."
At the Pentagon on Thursday, Trump expressed his condolences to the families of the four Americans killed, calling them "great, great people" as he addressed U.S. service members on the 2019 Missile Defense Review.
Turkish President Recep Tayyip Erdogan said the bombing might be linked to Trump's decision to withdraw American forces from the Syrian conflict, but despite the killing of four Americans on Wednesday, he believed the U.S. would not reverse course, saying, "Trump will not turn back due to this act of terrorism because I have seen his determination to withdraw."
Erdogan added that if the U.S. did not ultimately withdraw from Syria as planned, it would be a victory for ISIS.
On Capitol Hill, Republican Senator Lindsey Graham echoed the Turkish president's statements.
"My concern, by the statements made by President Trump, is that you set in motion enthusiasm by the enemy we're fighting. You make people we're trying to help wonder about us. And as they get bolder, the people we're trying to help are going to get more uncertain. I saw this in Iraq. And I'm now seeing it in Syria," he said.
"Every American wants our troops to come home, but I think all of us want to make sure that when they do come home, we're safe," he added.
Wednesday's attack came less than a month after Trump announced the withdrawal of U.S. forces from Syria. In a video posted to Twitter, the president said: "We have won against ISIS. We've beaten them, and we've beaten them badly. We've taken back the land, and now it's time for our troops to come back home."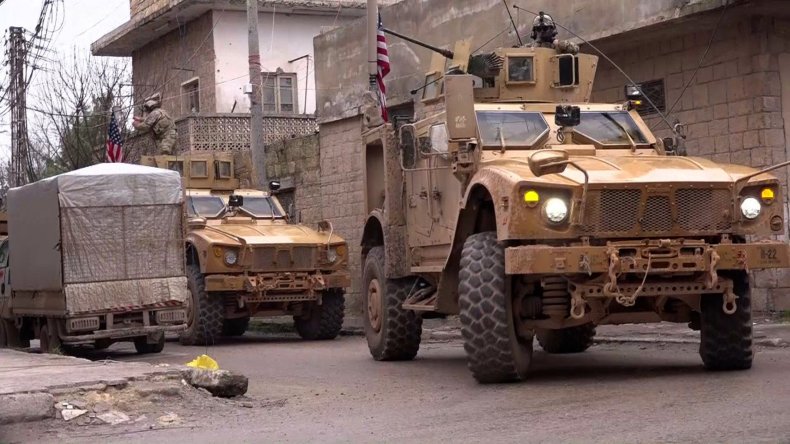 U.S. officials told Newsweek earlier this month that a sudden withdrawal of forces would undercut strategic U.S. alliances with regional allies, free Russia and Iran to re-establish a full military presence and solid footing in the Mediterranean and leave U.S.-backed Kurdish fighters vulnerable to being decimated by a Turkish air campaign.
The U.S. currently has roughly 2,000 American forces in Syria, and Pentagon officials have said the withdrawal is slow and steady. Last week, a small group of U.S. forces and equipment pulled out of the region, according to a senior Defense Department official with direct knowledge of the operations.
This article was updated with additional information from the Defense Intelligence Agency and statements from U.S. Army Lieutenant General Robert P. Ashley, Jr., the DIA director.