In Syria, the Guns (Largely) Fall Silent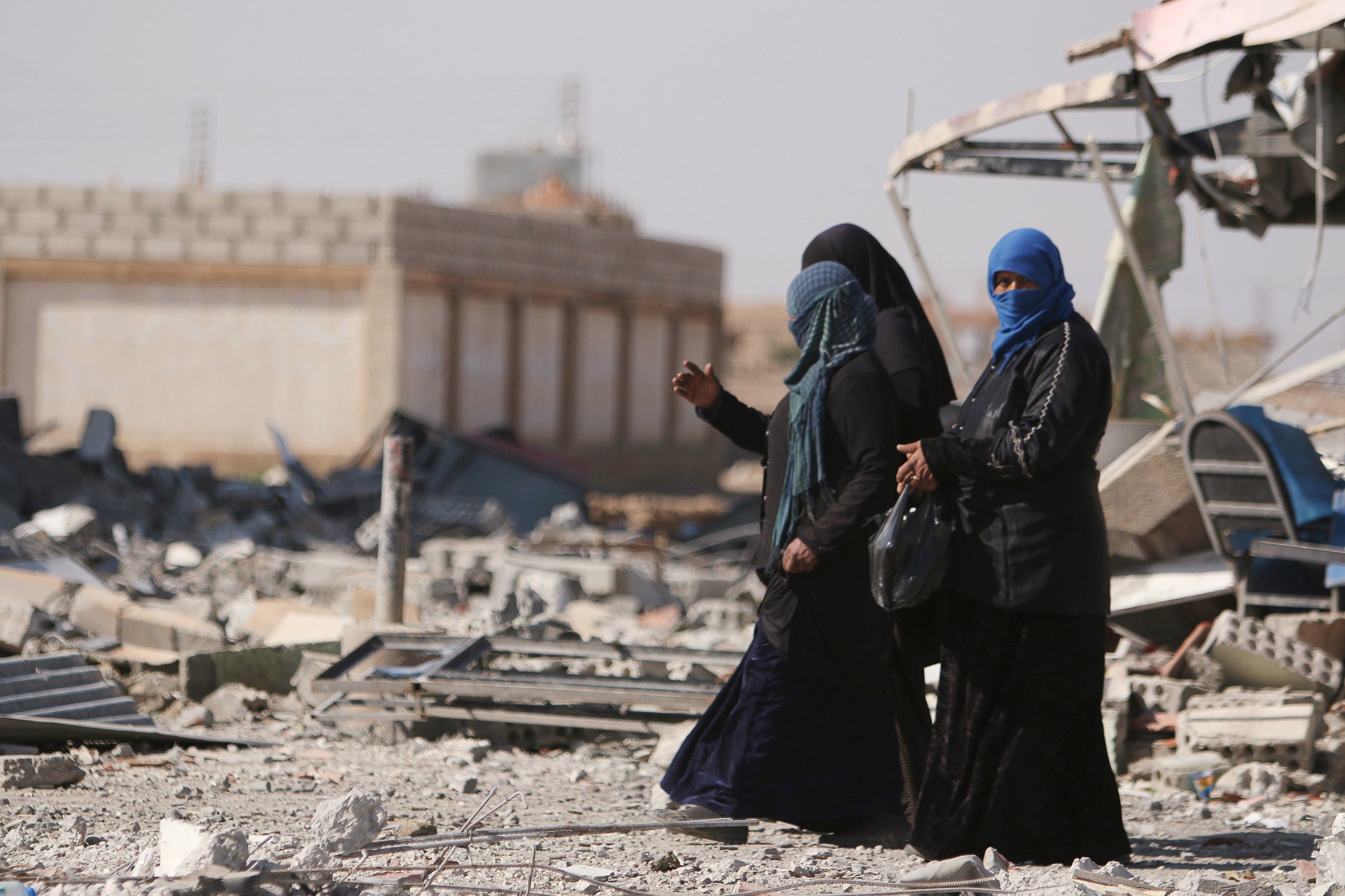 BEIRUT (Reuters) - Fighting appeared to stop across most areas of western Syria on Saturday after a landmark "cessation of hostilities" came into effect under a U.S.-Russian plan which warring sides in the five-year conflict have accepted.
The temporary halt in fighting marked the first time world powers have been able to negotiate a pause in Syria's civil war and the United Nations hopes it can lead to a new round of talks to end the conflict.
A monitoring group and the United Nations reported only isolated fire in western Syria after the temporary ceasefire began at midnight on Saturday (1700 ET Friday).
"Let's pray that this works because frankly this is the best opportunity we can imagine the Syrian people has had for the last five years in order to see something better and hopefully something related to peace. Facts will tell," said U.N. Syria envoy Staffan de Mistura.
Damascus and its ally Russia, as well as a range of insurgent groups fighting against them, have said they will commit to the plan.
The temporary truce does not apply to Islamic State and al Qaeda affiliate the Nusra Front, and the Syrian government and Moscow have said they will not halt combat against those militants. Other rebels seen as moderates by the West say they fear this will be used to justify attacks on them.
The United Nations unanimously demanded late on Friday that all parties to the conflict comply with the terms of the plan and end a war that has killed more than 250,000 people and driven 11 million from their homes. Mistura said he intends to resume talks on March 7, provided the halt in fighting largely holds.
The United States warned this week that it might be hard to hold Syria together as a country if the conflict does not stop.
Fighting raged across much of western Syria on Friday right up until the agreement came into effect, the Britain-based Syrian Observatory for Human Rights said.
Shortly after midnight, there was calm in many parts of the country, it said.
"In Damascus and its countryside... for the first time in years, calm prevails," Observatory director Rami Abdulrahman said.
"In Latakia, calm, and at the Hmeimim air base there is no plane activity," he said in reference to the Latakia base where Russia's warplanes operate.
In the northern city of Aleppo some gunfire had been heard shortly after midnight, and there were some blasts heard in northern Homs province, but it was not clear what had caused them, he said.
On Friday at least 40 government soldiers and allied fighters, and 18 insurgents were killed in battles and air strikes in Latakia province, the Observatory reported.
Also in the hours before the halt, six people died in an air raid in western Aleppo province, it said. Near Damascus, dozens of air raids hit besieged Daraya suburb. Rescue workers said at least five people were killed in Douma northeast of the capital.
'END THIS HORRENDOUS CONFLICT'
Nusra Front on Friday called for an escalation in fighting, urging insurgents to intensify their attacks in a call that added to the dangers facing the fragile agreement.
Under the measure, which has not been signed by the Syrian warring parties themselves and is less binding than a formal ceasefire, the government and its enemies were expected to stop shooting so aid can reach civilians and peace talks begin.
Aid has been delivered to some besieged areas of the country this year in a series of localized agreements, but the United Nations demands unhindered access to all Syrians in need of help.
The Red Cross called for an end to the conflict in which most regional and world powers are now involved.
"It is time for the warring parties to end this horrendous conflict and for the world powers who can influence the situation to act decisively," its President Peter Maurer said in a statement.
"The most urgent thing is to increase humanitarian aid... Humanitarian deliveries must not depend on political negotiations," he said.
The United Nations describes the cessation as something that would precede the more formal ceasefire it is hoping to establish at some future date.
Peace talks collapsed earlier this month before they began, and Damascus and Moscow intensified assaults in the north and northwest of the country.
Moscow's intervention in the war in September with an air campaign has helped Assad's forces and their allies recapture territory, notably in Aleppo and Latakia provinces.
Rebels have advanced elsewhere including in Hama province, but fighting has largely tipped in favor of Damascus, which is also backed by Lebanese Hezbollah and Iranian fighters.
Saudi Arabia, which supports insurgents, has said it is willing to send its forces into Syria to fight Islamic State, and Turkey, another Assad opponent, wants ground troops deployed but has denied plans for unilateral action.
The Syrian government has said the cessation plan could fail if foreign states supply rebels with weapons or insurgents use the truce to rearm.
The main Saudi-backed opposition alliance, which has deep reservations, said it would accept it for two weeks but feared the government and its allies would use it to attack rebel factions under the pretext that they were terrorists.
The U.S.-backed Kurdish YPG militia, which is battling Islamic State in the northeast and Turkish-backed rebel groups in the northwest, said it would abide by the plan, but reserves the right to respond if attacked.
Fighting between the YPG and Islamic State continued in Raqqa province, the Observatory said.