Syria Conflict: ISIS Bombs Kill Dozens in Assad Strongholds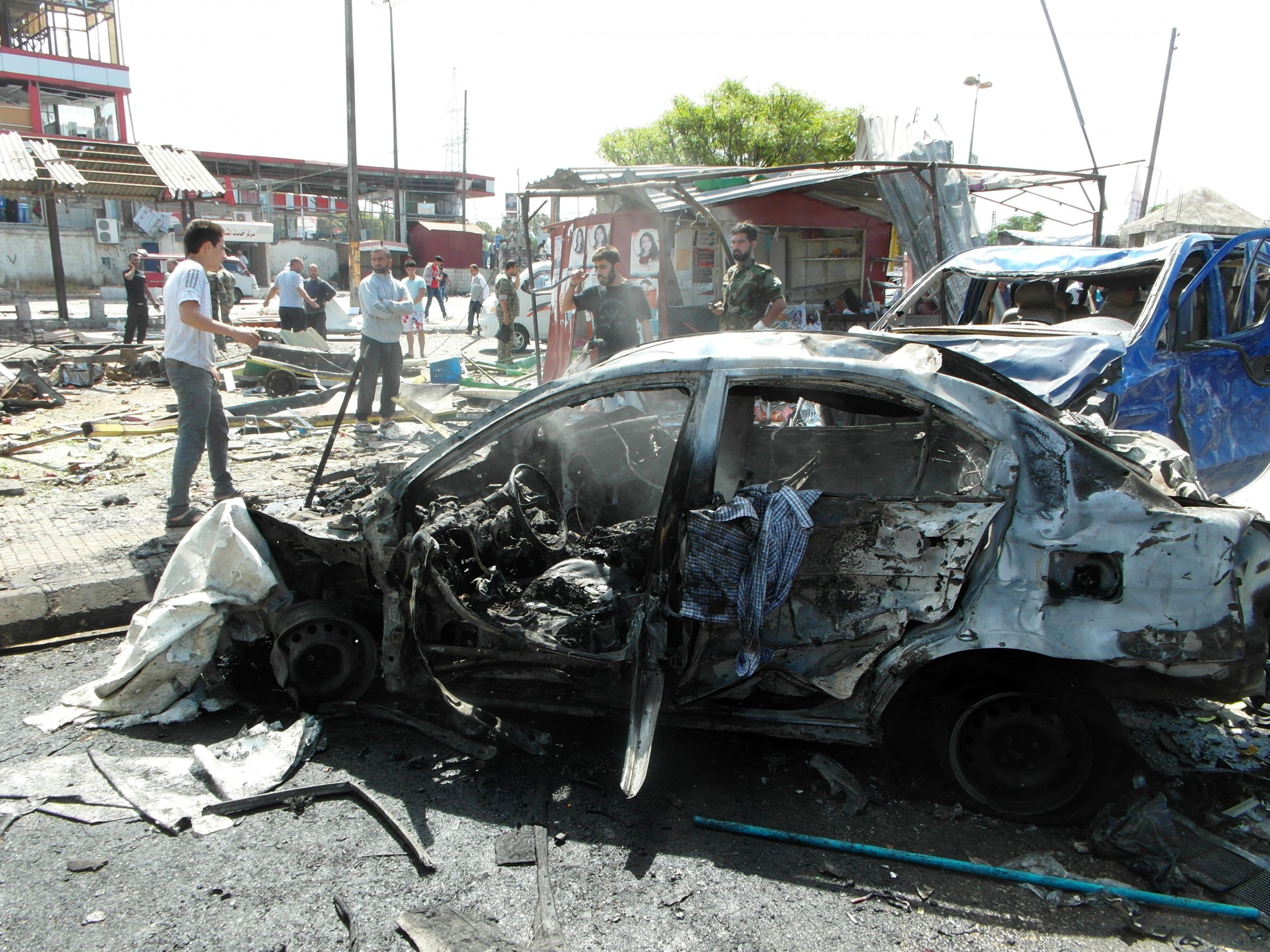 A series of bomb blasts claimed by the Islamic State militant group (ISIS) that targeted two Syrian government regime strongholds on Monday left at least 101 people dead, according to a monitoring group.
The U.K.-based Syrian Observatory for Human Rights (SOHR), which uses a network of sources on the ground in Syria, said that 53 people were killed in the northwestern coastal city of Jableh in Latakia province and 48 died in the coastal city of Tartus.
ISIS claimed the attacks through the semi-official Amaq news agency, which said that the group's militants had targeted gatherings of people from the Alawite minority sect that Syrian President Bashar al-Assad belongs to.
"Attacks by IS fighters hit Alawite gatherings in Tartus and Jableh on the Syria coast," the agency said on Twitter.
Syrian state television reported a lower death toll of 65, saying that a suicide bomber and a car bomb detonated minutes apart at a bus station in Tartus, while four explosions—three rockets and one suicide bomb blast—hit a hospital and an electricity company in Jableh.
Until now, the two cities remained largely unscathed by the five-year conflict between regime forces and rebel and extremist groups due to their proximity to the country's western coast, which is heavily protected and shielded by the regime. These attacks represent the biggest to hit the cities since the onset of the conflict in March 2011.
Tartus is the site of a Russian naval base and Moscow has also established an air base in Latakia province as it continues to aid Assad's regime with air strikes against rebel and extremist groups in northern Syria.