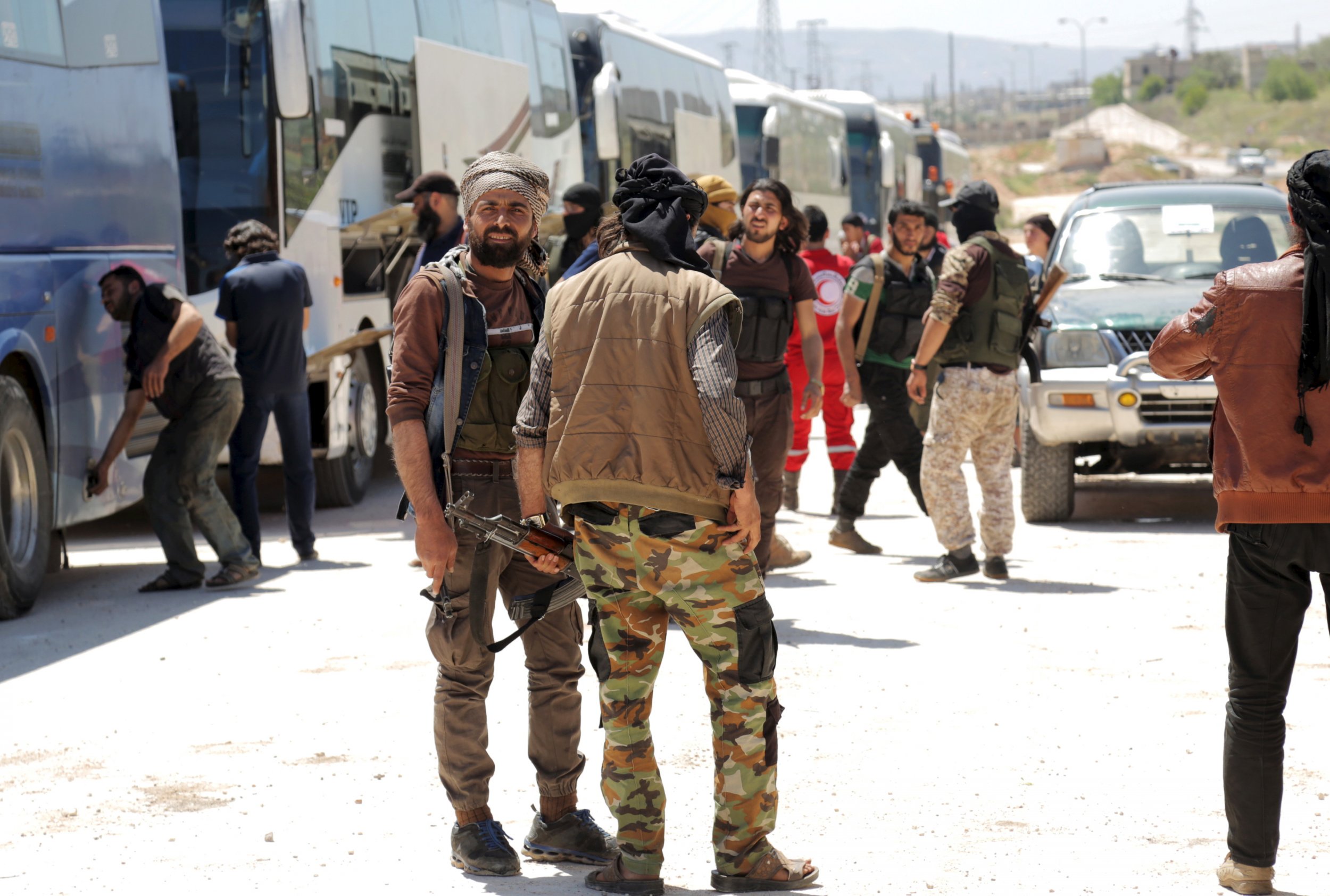 A U.N.-backed humanitarian operation to evacuate hundreds of wounded people from four Syrian towns began on Wednesday, with the support of relief agencies.
The Syrian Red Crescent in cooperation with the International Committee of the Red Cross began to evacuate some 250 people from two Syrian towns—Zabadani and Madaya, near the Lebanese border—under siege by pro-government fighters.
They also started to evacuate another 250 people from two majority-Shiite and pro-government towns—al-Foua and Kefraya in the northwestern province of Idlib—besieged by Syrian rebels.
Early on Wednesday, rebels fired upon a Syrian Red Crescent convoy but the assault caused no casualties.
In December 2015, the United Nations evacuated approximately 330 Syrian fighters and their family members from the two pro-government towns and flew them to Beirut. In Zabadani, the U.N. evacuated 126 Sunni Muslim rebel fighters and flew them to an airport in southern Turkey.
The latest evacuation from al-Foua and Kefraya will see the 250 residents taken to the Syrian government-controlled areas of Latakia and Damascus, according to the pro-opposition broadcaster Orient News, Reuters reported on Wednesday.
Meanwhile, U.N.-brokered peace talks in Geneva between the Syrian government and the Syrian opposition continue to falter after rebels said that a ceasefire between the two sides was over. The opposition said that it had ordered a "pause" in negotiations.
The United States and Russia negotiated the ceasefire that led to the first Syrian peace talks since the onset of the Syrian civil war in March 2011 but fighting has continued after a brief lull at the start of the truce.
The talks aim to end a conflict that has left more than 250,000 people dead, allowed the Islamic State militant group (ISIS) to rise and caused the worst refugee crisis since the Second World War.