ISIS Militants Launch Counter-Attack on U.S.-Backed Forces in Northern Syria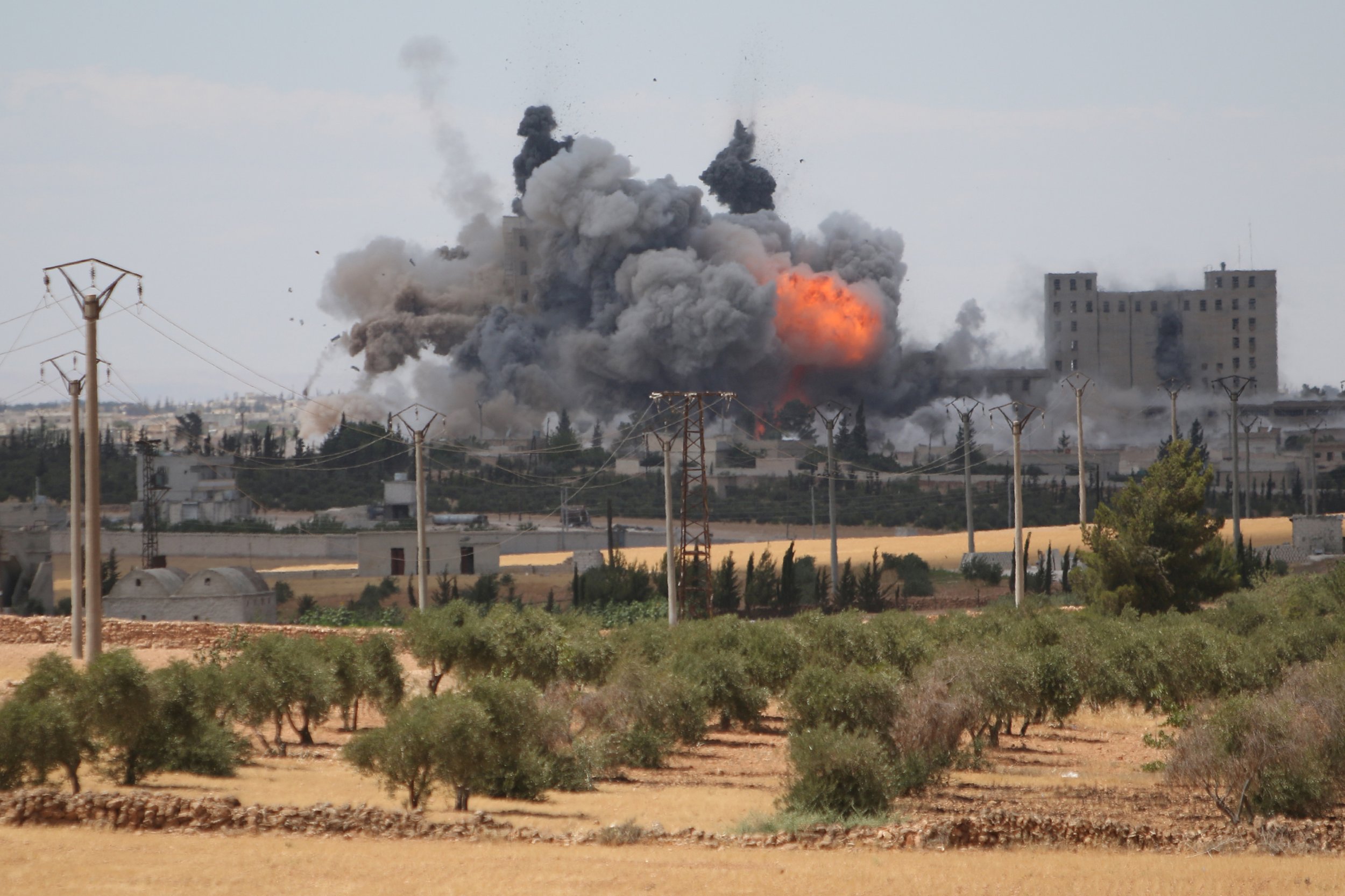 Islamic State militant group (ISIS) extremists have begun a counter-attack against U.S.-backed forces in the Syrian city of Manbij.
The Syria Democratic Forces (SDF) were attempting to retake the city from ISIS when the surprise assault came on Monday. At least 28 SDF fighters died in the attack.
Monitoring group the Syrian Observatory for Human Rights said that ISIS also took back control of three villages south of Manbij, Reuters reported. A spokesman for the SDF said that despite the losses, its fighters remained on the edge of the city, ready to try and reclaim it.
The troops were ready to enter Manbij three weeks ago after the U.S.-led coalition carried out airstrikes on the city. The SDF managed to get to 1.24 miles from the city center before ISIS drove them back.
Elsewhere, ISIS fighters managed to push back forces loyal to Syrian President Bashar al-Assad that were 6.2 miles from the town of Taqba in the ISIS-held Raqqa province.
Despite the Islamist group's recent success, it has lost large swathes of its so-called caliphate this year. Both Russia and Western powers are carrying out airstrikes against ISIS while forces on the ground, both loyal to Assad and not, are attacking the group.