Syria: Double Bomb Attack Kills 32 in Homs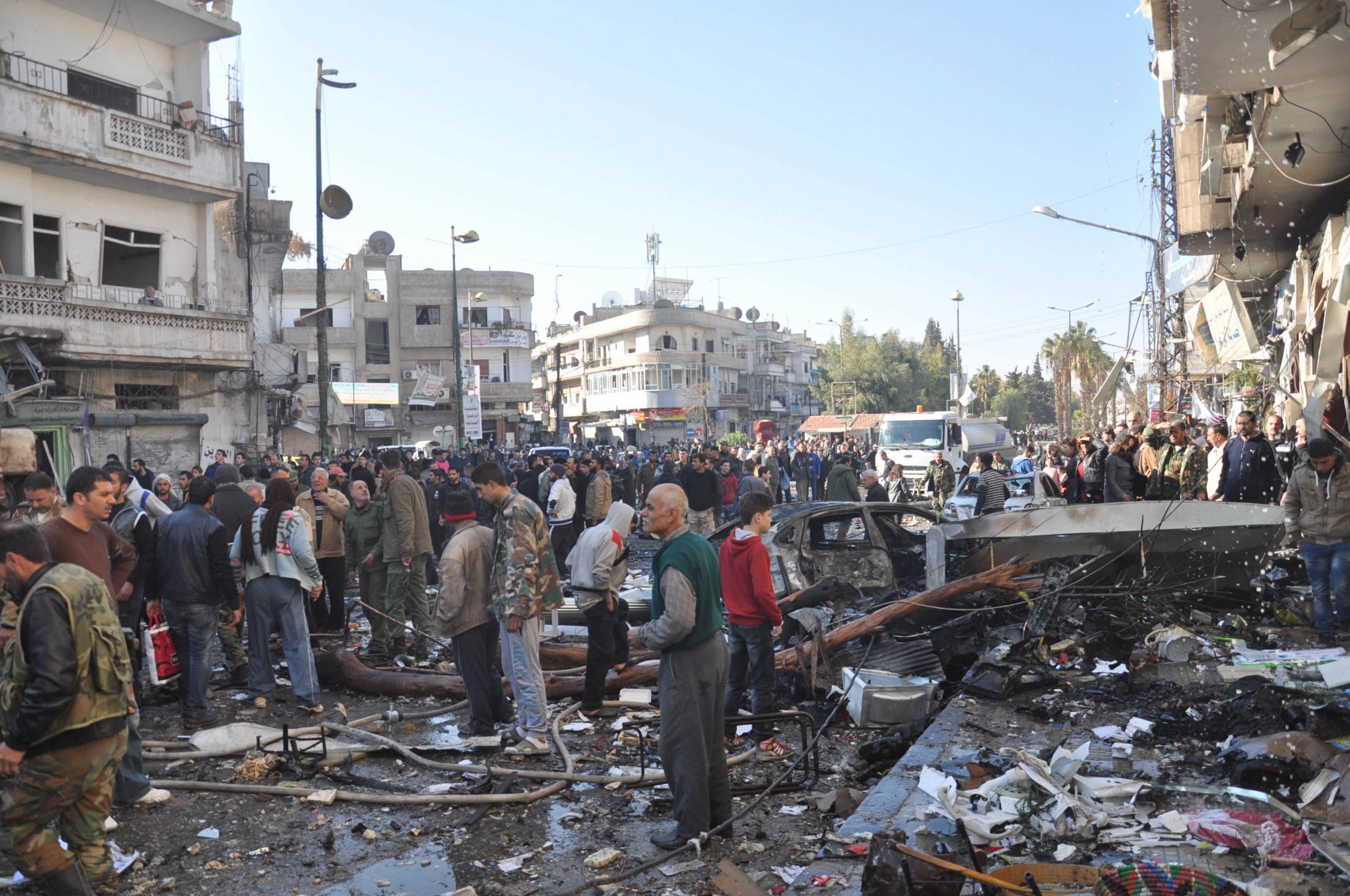 Twin bomb blasts killed at least 32 people and wounded 90 in the Syrian city of Homs on Monday, according to the Syrian Observatory for Human Rights (SOHR) monitoring group.
A car bomb caused the first blast while a suicide bomber detonated the other blast in the central Zahra district of the city, reported SOHR, a U.K.-based group that tracks the four-year Syrian civil war with an extensive network of sources within the country. The explosions occured in the district's main square.
Syria's state news agency SANA reported a lower death toll of six people dead and 37 wounded, according to Reuters . No group is yet to claim responsibility for the attack.
The attack is the second since a ceasefire was agreed between Assad's regime and rebels in the city earlier this month. Two bomb blasts killed at least 16 people in Zahra on December 12 in an attack that the Islamic State militant group (ISIS) claimed responsibility for.
The Zahra district is mainly inhabited by members of the Alawite minority, the same sect that the country's embattled President Bashar al-Assad belongs to. Homs was the center of the revolution against Assad's rule for almost three years but a Syrian army offensive backed by Russia air strikes has forced rebels to retreat from al-Waer district, the last area of the city that was under their control.
Elsewhere in Syria on Monday, a U.N-supported deal between Assad's government and rebel groups saw more than 450 fighters and civilians evacuate three areas of the country.
SOHR head Rami Abdel Rahman told AFP news agency that more than 120 rebels had left Zabadani on the border with Lebanon. They will fly from Beirut to Turkey before travelling into another rebel-held area of Syria.
The deal will also allow 335 people to travel in the other direction, from the regime-held northwestern Shiite villages of Fuaa and Kafraya, to Turkey, and then to Beirut before travelling to Damascus. The villages are the last two pro-government areas left in the northwestern province of Idlib, which was overrun by the Sunni Islamist rebel coalition known as Jaysh al-Fateh in September. The Sunni capture of Idlib left Shia civilians in the villages at risk because of sectarian divisions.
In return for the safe passage of civilians from the two villages, the Syrian regime and allied Lebanese Shiite militant group Hezbollah have allowed the safe passage of fighters in Zabadani, which was encircled by both forces, as part of the elaborate evacuation plan.