Syria: 'Dozens Choke' After Regime Barrel Bomb Attack on Aleppo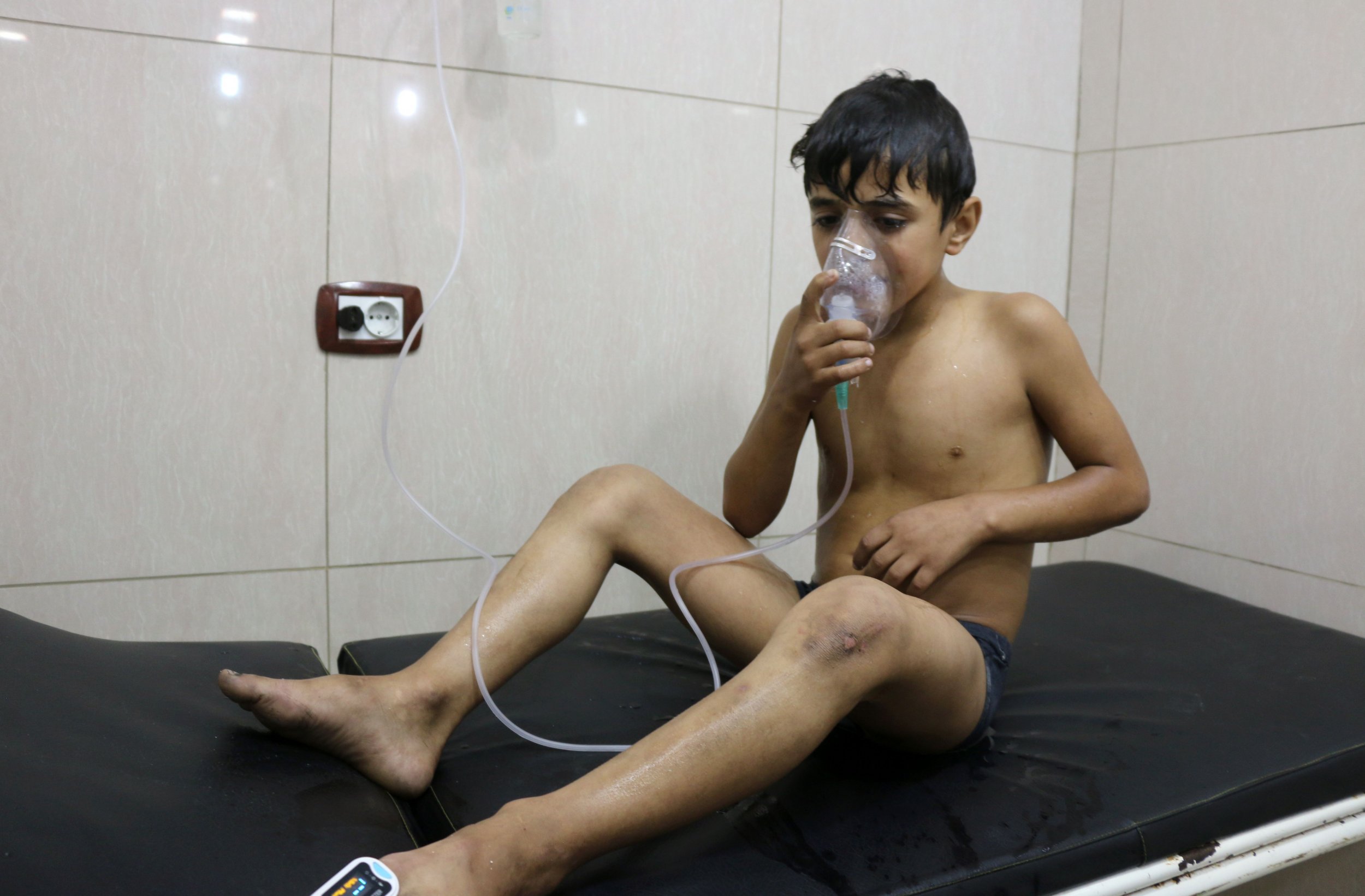 Dozens of people have been treated for breathing difficulties in the northern Syrian city of Aleppo after the air force of President Bashar al-Assad dropped barrel bombs on a rebel-held district on Tuesday, according to a monitoring group.
The U.K.-based Syrian Observatory for Human Rights, which relies upon an extensive network of sources on the ground in Syria, said that the bombs dropped by regime helicopters left more than 70 people choking and requiring medical help in the neighborhood of Sukkari. No deaths were reported in the attack.
Opposition activist group the Aleppo Media Center and the impartial Syrian Civil Defense rescue organization also accused the Syrian regime of causing breathing problems in the neighborhood after the attack, but went a step further, charging that the district was targeted with chlorine gas.
An unnamed male resident from the district told AFP news agency that there was a "very strong smell" in the area after the attack in eastern Aleppo, and that he had trouble breathing.
Aleppo has served as the heart of the Syrian conflict, with rebels now besieged in eastern Aleppo after Assad forces advanced on the area on Sunday. The city has long been split between government and rebel control but the Syrian military, backed by the Russian air force, is seeking to recapture the entire city in what be its most vital strategic victory in the conflict if achieved.
The Syrian regime has faced a series of accusations throughout the five-year conflict of indiscriminate bombings of civilians and use of sarin and chlorine gas, while Damascus has accused its opponents of also attacking civilians and using mustard gas.
The U.N. Security Council released an investigative panel report in August that said it had retrieved evidence that showed the Assad regime had conclusively carried out at least two chemical weapons attacks, the first in 2014 and the other in 2015.
The Syrian war has left more than 300,000 people dead, forced millions to flee the country into neighboring states or into Europe via treacherous routes, as well as internally displacing millions. The conflict is now in its sixth year.