Syria has warned it may soon retaliate against Turkey after the northern neighbor led an incursion of insurgents across the border, leaving the United States and Russia rushing to organize talks.
Syrian President Bashar al-Assad's political and media adviser, Bouthaina Shaaban, told Russia's state-run RT outlet Wednesday that recent developments did not constitute "a Turkish military operation, but an invasion and aggression against the sovereignty of the Syrian Arab Republic." The military action targeted Kurdish militias once backed by the Pentagon, but now allied with the Syrian government and its Russian ally in the wake of a U.S. withdrawal.
Asked about the possibility of a clash between the Syrian and Turkish militaries, Shaaban said "everything is possible" and that most of those led by Turkish President Recep Tayyip Erdogan are affiliated with Jabhat al-Nusra, the former Al-Qaeda affiliate now known as the Hayyet Tahrir al-Sham, and the Islamic State militant group (ISIS).
She said that Syria supported President Donald Trump's decision to pull out uninvited U.S. forces, but did not want to see them replaced with Turkish occupiers. Shaaban also said that Moscow and Ankara were planning a meeting to discuss the situation in the Russian Black Sea city of Sochi.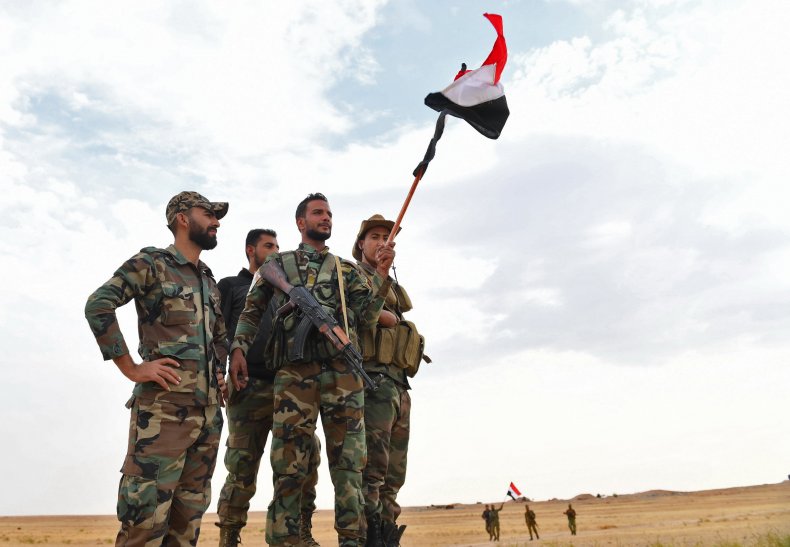 Russian President Vladimir Putin invited Erdogan on Tuesday "to make a working visit to Russia in the next few days," an invitation the Turkish leader accepted, according to a Kremlin readout of their call. Russia, alongside Iran, has supported the Syrian government against an eight-year rebel and jihadi uprising backed by Turkey and previously supported by the U.S. and other regional and Western nations.
Moscow, Tehran and Ankara have managed to form a trilateral peace process to end Syria's war. The recent Turkish-led attack on Kurdish forces that fought ISIS with the Pentagon's assistance but were considered terrorist organizations by Turkey, however, has created a new rift among the trio.
During his conversation with Erdogan, Putin "noted the deterioration of the humanitarian situation along the Syrian-Turkish border" and warned that ISIS prisoners held in the majority-Kurd-ruled territory "must not be allowed to take advantage of this situation."
Speaking Wednesday in Sochi, Russian Foreign Minister Sergey Lavrov told a press conference that a date had not been announced, but that topics would include "the situation in Syria, the tasks of ensuring its sovereignty and territorial integrity in an uncompromising struggle with the remnants of terrorist gangs."
Putin's special Syria envoy Alexander Lavrentiev said on Tuesday that Russia "will not allow" direct conflict between the Turkish and Syria militaries. He called such a clash "unacceptable."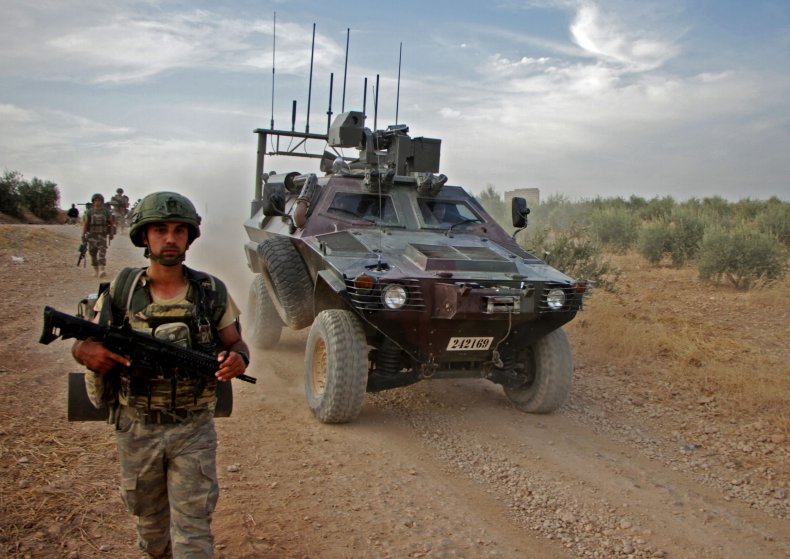 Also on Tuesday, Vice President Mike Pence announced that he, Secretary of State Mike Pompeo, national security adviser Robert O'Brien and special representative to Syria James Jeffrey would lead a delegation to Turkey "to call on Turkey to stop the invasion, enact an immediate ceasefire & begin negotiations to restore peace and stability to the region." It was expected they would meet with Erdogan regarding the situation in northern Syria.
While Trump initially signaled support for the Turkish incursion into northern Syria, he later joined Pentagon officials in outright condemning it. The White House has since responded to Turkey's moves with sanctions, tariff hikes and the suspension of $100 billion-dollar trade deal talks.
At a press conference alongside his Italian counterpart, Trump said Wednesday he would not get involved in any conflict between Turkey and Syria.
Both Washington and Moscow have said they shared Ankara's security concerns about the Turkish-Syrian border, but have not supported its military actions in the restive region.