Syria Government Forces Violate Truce, Opposition Says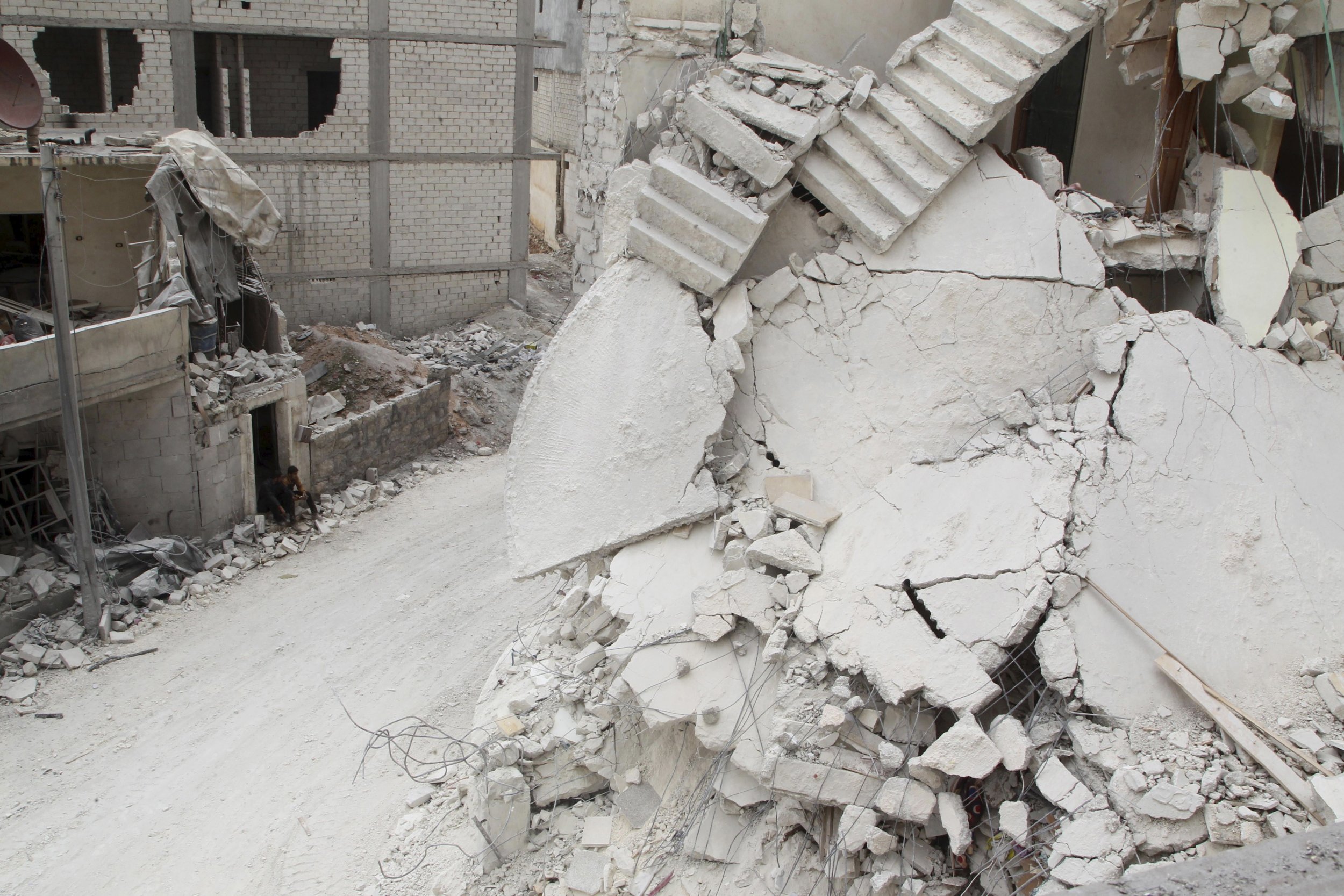 GENEVA (Reuters) - Syria's opposition will stick to the cessation of hostilities despite what they said were 15 violations by Syrian government forces on Saturday and more breaches on Sunday, a spokesman for the High Negotiating Committee (HNC) said.
"The decision is to remain quiet, not to do anything, and I believe they will stick to the truce," Salim al-Muslat said. "Yesterday was the first day people can really go out and walk in the streets."
Muslat said the HNC would complain to the United Nations and countries backing the peace process about alleged Russian air strikes around the city of Aleppo, in an area with no fighters from the Islamic State or Nusra Front groups, excluded from the truce.
He also said there had been an attack by Hezbollah in the town of Zabadani, without giving details. Syrian forces had used barrel bombs and rockets on Saturday, he said.
On Saturday a Syrian military source denied the army was violating the truce after insurgents reported operations against them in several areas.
The opposition is waiting for answers about how the cessation of hostilities in Syria, which came into effect at midnight on Friday, is being monitored, he said, and it was unclear how truce violations were to be punished. There was also no map with a common understanding of where the various fighting groups are, he said.
"Until this moment we did not really get any answers," he said. "This really worries us because we don't know how to deal with any violations and what are the areas that should not be targeted."
He said the United States should inform the HNC, and should have involved them before backing a U.N. resolution on the cessation of hostilities.
Muslat also blamed the United States for not insisting the HNC was mentioned specifically in the resolution, which paves the way for a round of peace talks in Geneva on March 7.